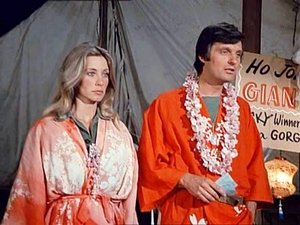 1x1 – Mobiles Armee Schirurgie Hospital
The Swamp's Korean houseboy, Ho-Jon, is accepted to attend school at Hawkeye's alma mater. The camp raises money to send Ho-Jon to Maine by raffling a weekend in Tokyo with a nurse, much to the chagrin of Hot Lips and Burns.
Gesehen von 9 Usern
1x2 – Angebot, Nachfrage und Prestige
After losing vital medical supplies to black marketeers, Hawkeye and Trapper attempt to make a deal to get them back. Henry gets a new antique oak desk.
Gesehen von 9 Usern
1x3 – David und Goliath in Korea
Trapper enters the inter-camp boxing tournament.
Gesehen von 9 Usern
1x4 – Das total verrückte Feldlazarett
When Hawkeye is appointed Chief Surgeon over Frank Burns, Burns and Houlihan go over Col. Blake's head to a general to protest the decision.
Gesehen von 9 Usern
1x5 – Über alles geliebte Sklavin
Hawkeye is outraged when a visiting sergeant brings his 'moose' to camp - a young Korean woman he has bought to keep as his personal servant.
Gesehen von 9 Usern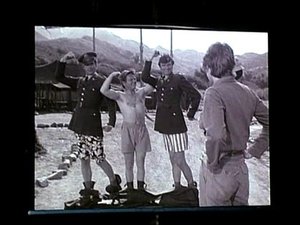 1x6 – Kennen Sie "Chirurgen in Uniform"?
The 4077th is chosen as the site for a documentary featuring 'false heroics' about MASH units in Korea. After destroying the film, Hawkeye and Trapper make their own movie as a replacement.
Gesehen von 9 Usern
1x7 – Hilfe, einen Psychiater bitte!
Hawkeye feigns insanity to prove he needs a leave.
Gesehen von 9 Usern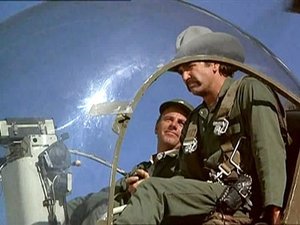 1x8 – Mein lieber, lieber John
A wounded cowboy is itching to get back to the states to keep his marriage intact, but his request is denied. Henry becomes the target of a mad bomber.
Gesehen von 9 Usern
1x9 – Ach Henry, komm doch wieder
When Col. Henry Blake is transferred to Tokyo and Frank starts imposing military discipline on the camp, the surgeons will do anything to get Henry back.
Gesehen von 9 Usern
1x10 – Der Dieb will nur das Beste
Hawkeye finds himself investigating a rash of petty thefts in the camp.
Gesehen von 9 Usern
1x11 – Eine richtige, schöne Gelbsucht
After tapping Frank Burns for blood, Hawkeye and Trapper's patient develops complications. They believe Frank has hepatitis and try to keep Frank from operating.
Gesehen von 9 Usern
1x12 – Lieber Papa, mir geht es gut
Hawkeye writes his dad, describing the antics of the 4077th.
Gesehen von 9 Usern
1x13 – Ein Aufstand für Edwina
The nurses refuse to date until their lonely colleague Edwina gets a date, so the men draw straws.
Gesehen von 9 Usern
1x14 – Noch so eine Liebesgeschichte
After Radar gets a "Dear John" letter Hawkeye and Trapper try to help him with a new nurse who's into classical literature and music.
Gesehen von 9 Usern
1x15 – Nun danket alle Tuttle
A little white lie about an imaginary officer balloons into an elaborate charade.
Gesehen von 9 Usern
1x16 – Nur Leben in die Bude!
Hawkeye and Trapper hit it off with a wounded Colonel, but when they discover his combat zeal is costing lives, they conspire to keep him from returning to the front line.
Gesehen von 9 Usern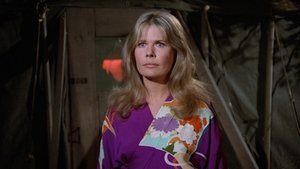 1x17 – Hörst du die Kugeln?
Hawkeye's childhood buddy drops by, and reveals that he is writing a book about his experiences in the infantry - experiences that may hit a little too close to home.
Gesehen von 9 Usern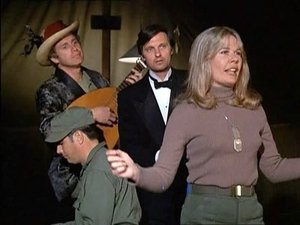 1x18 –  … und alles splitternackt
Hawkeye is bored and tired, the best time to pen another missive to his father. He describes Klinger's sheer white wedding gown, which does little to hide his white boxer shorts but is better than Hawkeye's naked dining fiasco. There is more fun to be had over Hotlips' recent tiff with Frank; he got drunk on gin and confided that his own brother used to call him Ferret Face. Radar is now a real, honest to goodness mail order graduate. But, Captain Casey, the new boy genius of their surgical team, is not really a doctor; Hawkeye's failure to throw the book at him ...
Gesehen von 9 Usern
1x19 – Jeder friert für sich allein
A cold snap has everybody trying to get their hands on Hawkeye's thermal underwear.
Gesehen von 9 Usern
1x20 – Ein Blindgänger hat's in sich
The Army-Navy game back home holds everyone's attention (and bet money) until an artillery barrage forces the camp to dispose of an unexploded shell.
Gesehen von 9 Usern
1x21 – Hier, bitte mal absaugen
Hawkeye moves out of the Swamp while brooding over a patient gone sour, while Frank rubs salt in the wound after suffering Hawkeye's insults to his surgical ability.
Gesehen von 9 Usern
1x22 – Gier, Angst und noch mal Gier
Frank applies for a transfer out of the 4077, and Hawkeye and Trapper can't resist broadcasting his goodbye to Margaret through the camp P.A. The prospect of gold in the region gives Frank second thoughts.
Gesehen von 9 Usern
1x23 – Unter der Hand gesagt
The camp erupts into celebration when they receive word that there's a ceasefire.
Gesehen von 9 Usern
1x24 – Für manches nicht gut genug
A USO troupe entertains the 4077th in between the usual chaos.
Gesehen von 9 Usern
Quelle:
themoviedb.org