1x1 – Episode 1
After answering a call about a neighborhood prowler, Detective Mare Sheehan shoulders her chief's directive to revive an unsolved missing person's case amid increased community pressure. Later, while her loved ones celebrate her ex-husband Frank's engagement, Mare attends a celebration for her legendary high school basketball win and connects with Richard, a professor who's new in town.
Gesehen von 1 User
1x2 – Episode 2
Mare visits a grisly murder scene before informing the victim's enraged father. As a video from the night of the crime surfaces, Mare questions suspects in the case and gives an icy welcome to County Detective Colin Zabel, who's been called in to assist. Later, Mare bumps heads with locals and airs concerns about her grandson Drew in light of her late son's mental health struggles.
Gesehen von 1 User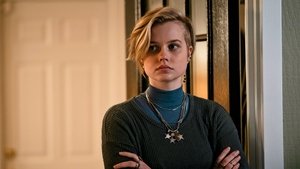 1x3 – Episode 3
As Mare and Colin parse new physical evidence, phone records lead to an unlikely suspect. After lashing out at Helen about a possible custody fight over Drew, Mare receives some unprompted advice from Richard on how to move forward with Carrie. Later, Kenny and Mare face the consequences of their misguided attempts to protect their families.
Gesehen von 1 User
1x4 – Episode 4
With Mare forced to take a backseat on the case, Colin presses a local priest about the vague circumstances that prompted his transfer to the parish. Meanwhile, an anonymous call gives Dawn hope that Katie might still be alive.
Gesehen von 1 User
1x5 – Episode 5
In her mandated therapy, Mare opens up about her family's history with mental health struggles. Meanwhile, Lori tries to get to the bottom of her son's outburst at school, and later, Mare meets with a semi-retired source to help find a possible connection to her three cases.
1x6 – Episode 6
Know what this is about? Be the first one to add a plot.
1x7 – Episode 7
Know what this is about? Be the first one to add a plot.
Quelle:
themoviedb.org