1x1 – Winkelzüge
Mel must hire a manny when her niece and nephew are sent to live with her.
Gesehen von 1 User
1x2 – Aller Anfang ist schwer
Joey moves under Melissa's roof to make his childcare work easier. Meanwhile, at her work, Melissa meets a man and decides to go on a date with him. The new 56-inch flat-screen TV disrupts the status quo of the household.
Gesehen von 1 User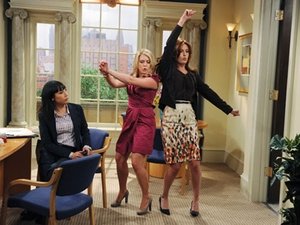 1x3 – Nanny Liebe
Joe finds it difficult to meet women while working as a nanny.
Gesehen von 1 User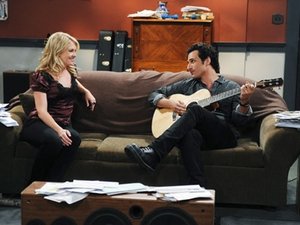 1x4 – Schlimme Jungs
Lennox starts dating a bad boy that Mel disapproves of.
Gesehen von 1 User
1x5 – Ein Plan kommt selten allein
Mel's father's visit causes lots of tension.
Gesehen von 1 User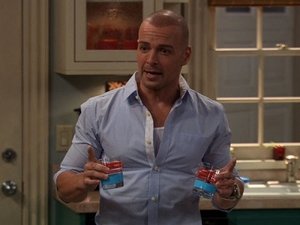 1x6 – Spione haben kurze Beine
Mel starts to spy on Joe when she becomes suspicious of his intentions.
Gesehen von 1 User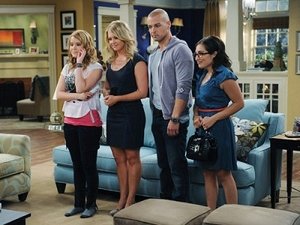 1x7 – Im falschen Licht
Mel upset that her boss didn't give her credit for a project she worked on, decides to let a news crew film her at work but when it appears she rehearsed all of her actions, they want to quash the story. Mel asked them not to, so they ask her to film her at her home and still the kids are just following what Mel told them to do so the reporter wants to drop it. Unless they're allowed to film Joe which he reluctantly does and comes out out shining Mel.
Gesehen von 1 User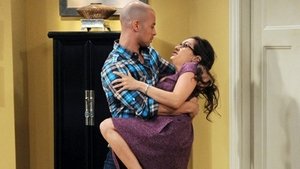 1x8 – Tanze Tango mit mir
Mel decides to join a dancing competition. Joey offers to be her partner. Mel is difficult, eventually they have a falling out. Jennox convinces Joe to be the bigger man. Joe does but Mel gets Mark Ballas to be her partner.
Gesehen von 1 User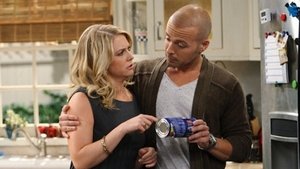 1x9 – Die koreanische Nanny
When it's revealed that a city employee has an undocumented worker, all city employees must provide documentation that any one who works for them is legal. So Mel asks Joe for his documents. But he doesn't know where they are. So unless he can produce Mel might have to let him go.
Gesehen von 1 User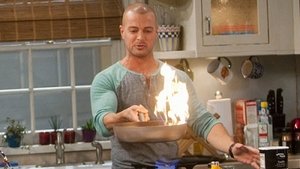 1x10 – Lennox, wir vertrauen dir
Mel brings Lennox to a convention where she meets the mayor's son, Brett.
Gesehen von 1 User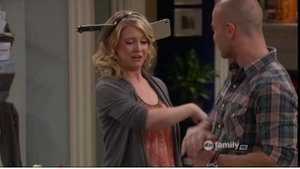 1x11 – Der Dachbodenschreck
It's Halloween. The kids' father comes to see them and instead of telling Mel or Joe he's back they hide him in the attic. Mel and Joe couldn't help but hear noises coming from the attic. A neighbor tells them that someone who lived in the house was found dead in the attic.
Gesehen von 1 User
1x12 – Joe hat's drauf
Joe decides to make an instructional video on how to handle your financial matters. Mel decides to invest. When his initial video doesn't sell. Mel decides to jazz it up with Joe working out.
Gesehen von 1 User
1x13 – Feinde mit gewissen Vorzügen
Joe's ex, Tiffany, tries to rekindle their relationship.
Gesehen von 1 User
1x14 – Spezialtraining
Joe takes an interest in Mel's personal trainer.
Gesehen von 1 User
1x15 – Japanisch für Anfänger
A dinner between Mel, a Japanese businessman, and Joe, turns awkward.
Gesehen von 1 User
1x16 – Das Klassentreffen
Mel surprises Joe at his college reunion, pretending to be his girlfriend.
Gesehen von 1 User
1x17 – Toledos nächstes Topmodel
Lennox is approached to be a model, but has to persuade Mel for permission.
Gesehen von 1 User
1x18 – Die falsche Braut
Mel plans a wedding at her home.
Gesehen von 1 User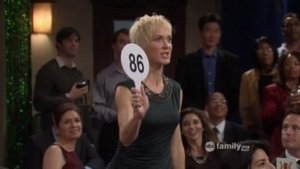 1x19 – Held zu versteigern
Mel volunteers Joe for a school charity auction.
Gesehen von 1 User
1x20 – Torschlusspanik
Mel feels the pressure to find someone.
Gesehen von 1 User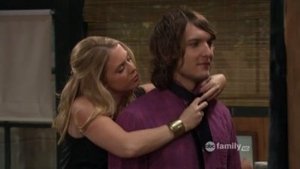 1x21 – Junge Liebe
Mel starts a romance with a younger man.
Gesehen von 1 User
1x22 – Ein Hoch auf die Liebe
George throws a party for Mel to meet his friends.
Gesehen von 1 User
1x23 – Die Fernbeziehung
Ryder meets Holly's parents.
Gesehen von 1 User
1x24 – Lokalpolitik in der Hütte
Mel's father returns to lobby for a bill Mel is against.
Gesehen von 1 User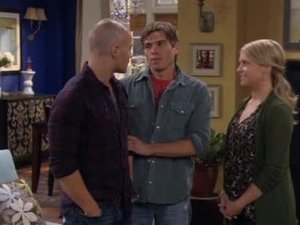 1x25 – Noch ein Longo
Joe's younger half-brother visits and takes an interest in Mel.
Gesehen von 1 User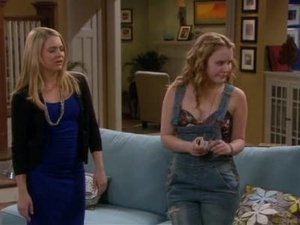 1x26 – Vorbildliche Vorbilder
Joe gets Ryder in trouble with his teacher.
Gesehen von 1 User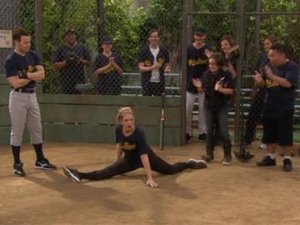 1x27 – Der Pokal
Mel recruits Joe to play on her office softball team.
Gesehen von 1 User
1x28 – Die Grundstücksgrenze
Joey can't stand the neighbor's bird. When he tells Mel he wants to talk to him, Mel tells him not to. But when the bird gets too much, he goes there, and the man wants to get rid of the junk on his property, which is Mel's. Later they learn that part of the house is on his property and after a certain period of time, he forfeits his rights so they try to be nice to him. Ryder wants to shoot a PSA about texting and driving with Lennox and a jock as the stars, but she doesn't want to do it.
Gesehen von 1 User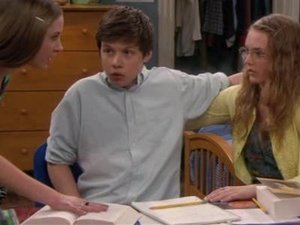 1x29 – Benimm dich! – Aber nicht so wie ich
Mel convinces Joe to follow Lennox to her school dance.
Gesehen von 1 User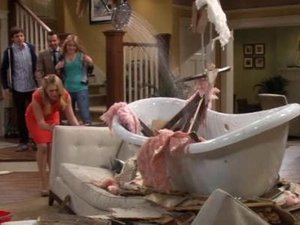 1x30 – Der Himmel stürzt ein
Mel and Joe are faced with difficult decisions.
Gesehen von 1 User
Quelle:
themoviedb.org