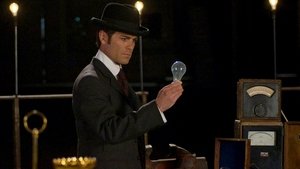 1x1 – Power
There is disagreement whether Toronto should continue with Edison's DC system or Nikola Tesla's AC system, differences that seemingly result in murder.
1x2 – Das Glasdach
A vicious criminal, known for his deadly use of a stiletto may have escaped from jail to revenge himself on those public servants that helped convict him.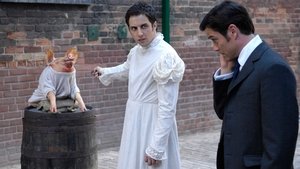 1x3 – Knockdown
Black professional boxer Amos Robinson is supposed to throw a fight to a local Tornto favorite but knocks him out instead and is murdered before the night is out.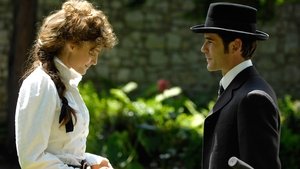 1x4 – Elementar, mein lieber Murdoch
Murdoch accompanies Sir Arthur Conan Doyle, who is in Toronto on lecture tour for spiritualism, to a local clairvoyant who leads them to a freshly buried murder victim.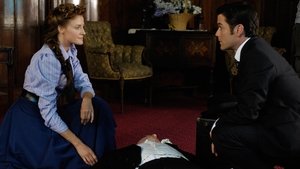 1x5 – Bis, dass der Tod uns scheidet
After the heir to a profitable business is murdered in church only minutes before his marriage of convenience, a post-mortem discloses he had recently engaged in sexual activity.
1x6 – Lass die Hunde los
One of the conspirators running a fixed dog fighting competition is murdered and the drunkard who is the prime suspect happens to be Murdoch's estranged father.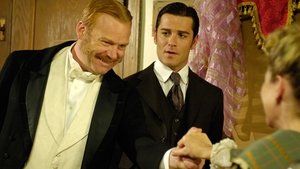 1x7 – Körperdouble
During a performance of "Macbeth" in a venerable Toronto theater, a desiccated body breaks through the floor and lands with a chandelier just missing Lady Macbeth.
1x8 – Stille Wasser
The affluent and influential young man who recently replaced one of the rowers for the 1896 Olympic rowing team is found drowned in the river.
1x9 – Bauchsprecher
When a drunken, philandering wastrel is found dead in his room, having had varnish forced down in his throat, his estranged disturbed ventriloquist son is found in a wardrobe.
1x10 – Kinderspiel
Howard Rookwood is murdered in the horse stables of his glue factory, but who would want to kill a humanitarian involved with placing troubled English youth in foster homes?
1x11 – Schlechte Medizin
After a research physician of brain abnormalities is murdered with a crossbow, Murdoch traces the hooded killer to the patients of his institute.
1x12 – Episode 12
Prince Alfred, grandson of Queen Victoria, is visiting Toronto and Murdoch is assigned to protect the reckless playboy from Fenian conspiracy.
1x13 – Episode 13
Murdoch investigate the hanging of a farmer found in a freshly plowed field with no footprints around it. Crabtree suspects extraterrestrial involvement.
Quelle:
themoviedb.org