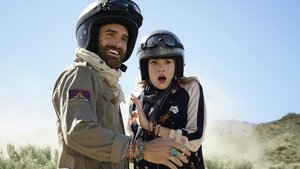 1x1 – Pilot
Evie Covington is a risk-averse quality-control assessor living in Seattle, who appreciates order. Then Evie meets the charming, free-spirited Xavier Holliday, who encourages Evie to "seize the day", because he believes humankind has a mere eight months and twelve days until a runaway asteroid smacks into planet Earth. That's why he made an Apocalyst - a tally of every last thing he wants to do before the world goes kaput. So with the help of her friends and co-workers, Hank and Kareema, Evie must decide whether Xavier is certifiable and whether that even matters, if ...
1x2 – No Crying in Baseball
Xavier helps Evie conquer her fear of failing when she faces possible downsizing at work.
1x3 – No Doubt
When Xavier's (Joshua Sasse) attempt to publicize his apocalypse theory gets him arrested, Evie (Tori Anderson) begins to wonder if her crazy fun new boyfriend is actually just plain crazy. Jonathan Langdon, Jesse Rath, Amy Pietz and Sarayu Blue also star.
1x4 – No Holds Barred
Evie decides to test her personal boundaries when she meets Xavier's free-spirited friend, Tuesday; things between Hank and Deirdre begin to heat up.
1x5 – No Regrets
Evie attempts to make amends with her former best friend Fern (guest star Allyn Rachel), while Xavier realizes he needs to tell Evie how he really feels about her. Amy Pietz, Jonathan Langdon, Jesse Rath and Sarayu Blue also star.
1x6 – No Debts Remain Unpaid
Xavier's unpaid debts catch up with him as Evie tries to make things right with her parents.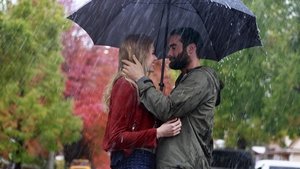 1x7 – No You Say It First
Evie and Xavier keep trying to say "I love you;" Hank and Deirdre are trying to hide their relationship. Evie hears about a dream job and goes after trying to impress the CEO.
1x8 – No Rest for the Weary
Xavier gets a job at Cybermart to spend more time with an overworked Evie, but ends up complicating her life when he rallies the warehouse employees into a strike. Meanwhile, Kareema decides to confront her feelings about her secret lover and makes a bold move. Amy Pietz, Jonathan Langdon and Jesse Rath also star.
1x9 – No Truer Words
Evie must enlist Timothy's help after a hurtful secret shatters Xavier's world. Meanwhile, Kareema tries to help her brother through heartbreak and Hank finds he has competition for Deirdre's affections.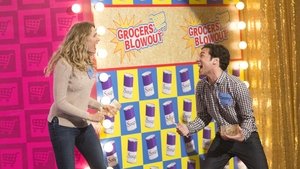 1x10 – No Soup for You
When Evie (Tori Anderson) confronts Xavier (Joshua Sasse) about his past, Xavier realizes it's finally time to resolve his issues with his father (guest star Steven Brand). Evie uses the time away from Xavier to re-connect with Timothy (Jesse Rath), who's been inspired by her new carpe-diem lifestyle. Hank (Jonathan Langdon) covers for Deirdre (Amy Pietz) when she gets sick, but it quickly gets emotionally complicated for the ex-lovers, and Kareema (Sarayu Blue) makes a shocking discovery about her reputation at work.
1x11 – No Woman No Cry
Evie (Tori Anderson) is struggling with her feelings between a newly confident Timothy (Jesse Rath) and a more emotionally available Xavier (Joshua Sasse). Kareema (Sarayu Blue) takes a big step in her relationship, while Deirdre (Amy Pietz) is having some doubts about her future. Jonathan Langdon also stars.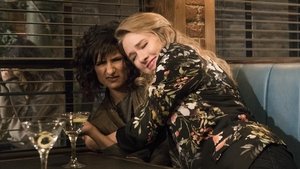 1x12 – No Time Like the Present
After learning the Cybermart Seattle branch is closing, Evie searches for a way to keep the gang together. Meanwhile, Xavier dives deeper into his asteroid research and makes a startling breakthrough.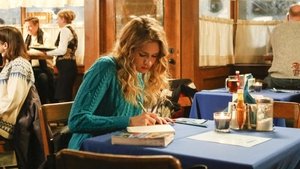 1x13 – No Sleep 'Til Reykjavik
Xavier learns that his asteroid has been right the whole time.
Quelle:
themoviedb.org