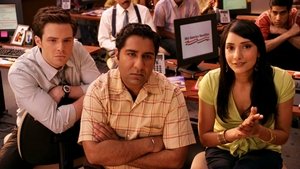 1x1 – Folge 1
When manager Todd Dempsy returns to work after management training, he learns that the Mid America Novelties call center has been outsourced to Mumbai, India. In order to keep his job, Todd is left no choice but to relocate to India. There he meets his eclectic group of employees, and soon realizes that teaching them to understand America will be the first of many hurdles that he needs to overcome. Todd also discovers other foreign transplants working in his office building, including American expatriate Charlie Davies who runs the All American Hunter call center, and...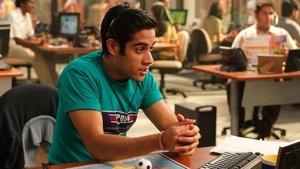 1x2 – Folge 2
Performance is low and the boss tells Tod that somebody has to be fired, and it appears that Manmeet is the one who will get the ax, although Gupta is convinced that he will be the one.
1x3 – Folge 3
Todd and Charlie try to set up a double date with Asha and Tonya, but things do not go off exactly as planned.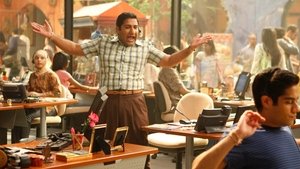 1x4 – Folge 4
Exploiting Todd's unfamiliarity with Indian holidays, Rajiv creates a fake holiday in order to get him out of the office. While Todd is gone, Rajiv receives a visit from his future father-in-law who he is trying to impress by pretending to be a manager. Meanwhile, the A-Team employees begin harassing Manmeet, Gupta and Madhuri, so they turn to the best source they know to plot their revenge.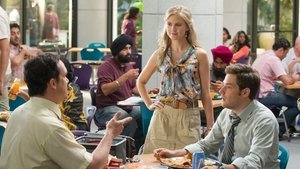 1x5 – Folge 5
Todd is confused when an employee files a sexual harassment claim against him because he doesn't know what he has done.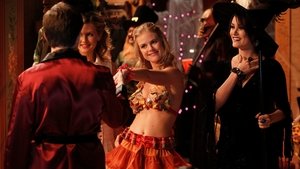 1x6 – Folge 6
Todd holds a Halloween party at the boarding house where he is now forced to live by the company because of cutbacks, which is part of his plan to get close to Asha.
1x7 – Folge 7
Todd and Manmeet launch a plan to get Todd considered for Asha's arranged marriage, while Gupta gets Charlie hooked on a nasty local addiction.
1x8 – Folge 8
Todd hooks up with Tonya in the office while his workers are all off celebrating Diwali.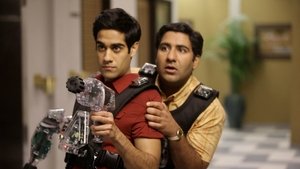 1x9 – Folge 9
A monsoon threatens to spoil Todd's plans to get the office so that he can reach a sales quota on Black Friday in order to win a trip to Hawaii for his parents.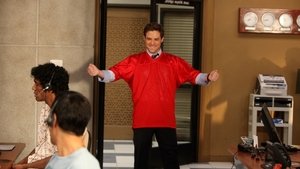 1x10 – Folge 10
Todd finds a place to watch the Kansas City Chiefs game, but an upset stomach causes him to miss the game and get homesick. Rajiv takes advantage of Todd's absence to make drastic changes in the office.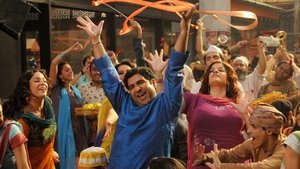 1x11 – Folge 11
Todd tries to encourage Madhuri to audition to become a Bollywood performer, but Gupta takes him up on the offer instead. Meanwhile Charlie volunteers to fix the phone lines in Todd's office after the technician requests a bribe.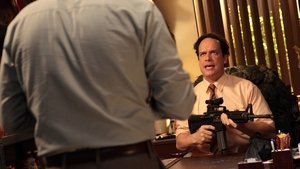 1x12 – Folge 12
Charlie spies on Tonya to find out if she's seeing anyone, and discovers that she is--and it's not Todd. Meanwhile, Rajiv tries to make sure that he gets a good evaluation from his employees.
1x13 – Folge 13
Todd sets up a corporate retreat for his employees, but the train breaks down on the way to the site. Meanwhile, Tonya tries to help Charlie find a date.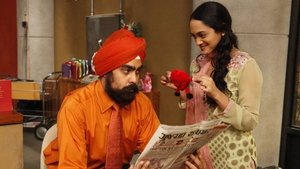 1x14 – Folge 14
When the call center workers begin exhibiting poor customer service, Todd decides it is time to give his employees anger management training. Surprisingly, Gupta seems to be the worst offender, forcing Todd to investigate the real cause of his anger. Meanwhile, Manmeet juggles how to celebrate Valentine's Day with two different women.
1x15 – Folge 15
When Todd's U.S. boss Jerry makes a surprise visit, Todd instructs his staff to be on their best behavior. However, Todd quickly discovers that Jerry has no interest in work and is ready to party instead. While trying to keep a drunk Jerry out of trouble, Todd ends up in hot water with Tonya. Meanwhile, Charlie receives a reprimand from human resources for being culturally insensitive, so he turns to Gupta for a crash course in Indian culture to try and save his job.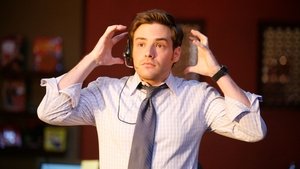 1x16 – Folge 16
Todd finds the perfect telemarketer and gives him a job, only to have Tonya steal him away.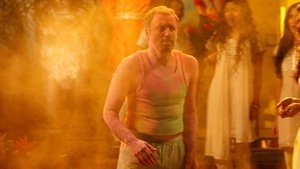 1x17 – Folge 17
Todd fights with another company that cut off All-American Novelties' access to the air conditioning in the building, while Rajiv tries to find an original way to propose to his girlfriend.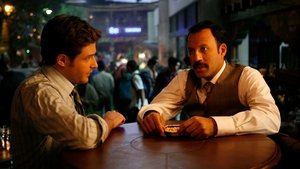 1x18 – Folge 18
Charlie helps Manmeet make a video to impress his American Internet girlfriend, and Gupta files an abuse complaint against Rajiv.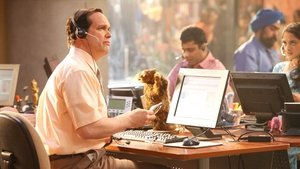 1x19 – Folge 19
Todd gives Charlie a job after the company he works for goes out of business, and Rajiv uses Gupta to help try to trick a charity into paying for his honeymoon.
1x20 – Folge 20
When Todd learns that Tonya's mom is back in town for another visit, he is determined to go out of his way to make a better impression. However, Todd is put in a difficult position when he discovers a secret about Tonya's mom. Meanwhile, Madhuri begins reading the call center workers' palms and not everyone likes what she has to say.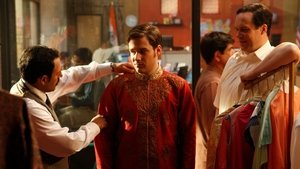 1x21 – Folge 21
Todd and Charlie decide to throw Rajiv an American bachelor party for Rajiv during his wedding, and Manmeet tries to make a good impression as his first meeting with his American girlfriend approaches.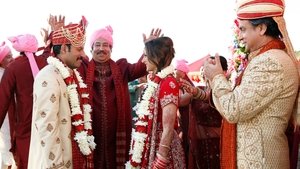 1x22 – Folge 22
A wedding to remember in the season finale.