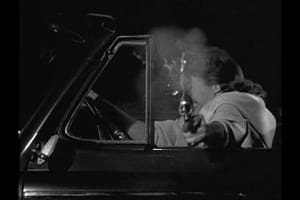 1x1 – Folge 1
Perry's client is menaced by a car driven by a hooded man, whom she shoots at with a gun that was planted in her room. When the guy winds up dead from a bullet, Perry confuses matters by firing an identical gun later at the scene.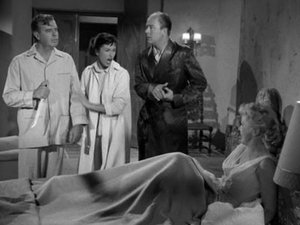 1x2 – Folge 2
A man's wife is divorcing him after he is caught sleep walking with a knife near her bed. When his stepbrother is found dead stabbed with the knife, he is charged with murder and is accused of using his sleepwalking as a cover-up.
1x3 – Folge 3
A wealthy woman hires Mason to buy stock in her husband's land company, hoping to force his mistress out. But her plan goes awry when she is charged with the murder of her husband's business partner Mason bought the stock from.
1x4 – Folge 4
Perry Mason, Della Street, and Paul Drake head to a small town to defend a young man who is charged with poisoning a blackmailer. They learn the man's father was executed for killing a man in the same town eighteen years earlier.
1x5 – Folge 5
An impetuous niece who demands her trust fund be released comes to Perry Mason for help. But it's her boyfriend who needs defending when he is charged with murdering her controlling uncle as Perry learns their real situation.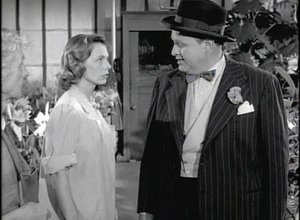 1x6 – Folge 6
The owner of a lucrative orchid business is charged with murder after her husband loses stock shares in a poker game to a sleazy ex-con. When the hostess at the game calls to say she was poisoned, Perry and his team spring into action.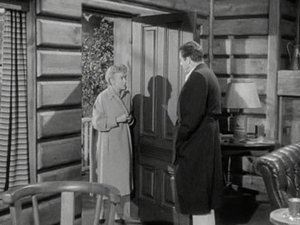 1x7 – Folge 7
Sam Burris awakens his wife Betsy, saying he heard a shot at a neighbor's house. Through binoculars they spy Belle Adrian prowling about the house. Fortunately, Perry Mason on vacation comes to Belle's aid when she is charged with murder.
1x8 – Folge 8
Fay Allison and her roommate Anita are found unconscious by Fay's aunt, Louise Marlow, who calls her attorney Perry Mason in desperation. In the girls' apartment Perry and Della discover a key that leads them to the body of Carver Clement.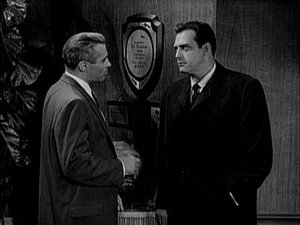 1x9 – Folge 9
A man picking up a young woman hitchhiking tries to help her but the actions backfire when he finds himself the victim of blackmail. The man's business partner was also involved with the woman and murdered for which he is charged.
1x10 – Folge 10
Ed Davenport, on his deathbed, accuses his wife of poisoning him, then he expires. When Tragg arrives to investigate, the corpse has vanished, only to be found later, buried in a slit trench several miles away.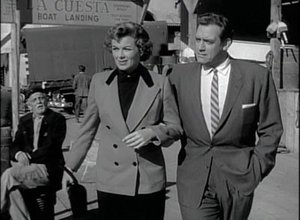 1x11 – Folge 11
Martha and Rita show up at a beauty salon answering to the same name "Mrs. Bradford." Their husband Joe turns up dead on his boat, Martha is charged with his murder, and a candle on the table is leaning about twenty degrees.
1x12 – Folge 12
While on a fishing trip, Perry Mason and Paul Drake pull a beautiful woman out of the ocean. In her possession is a note she retrieved from her employer, accusing him of killing his rich aunt during a storm on their yacht.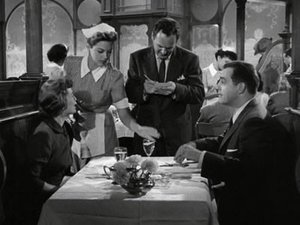 1x13 – Folge 13
Perry and Della are enjoying a quiet dinner at Morey Allen's restaurant when a waitress suddenly runs out and is hit by a car, shots are fired, and Perry is left holding a moth-eaten mink with a pawn ticket hidden in it.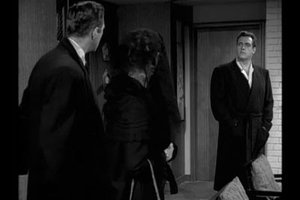 1x14 – Folge 14
Perry is awakened in the middle of the night by the phone. A strange man says someone has been murdered and he has two $1,000 bills as a retainer, as well as half of a $10,000 bill that will serve to introduce Perry's mysterious client.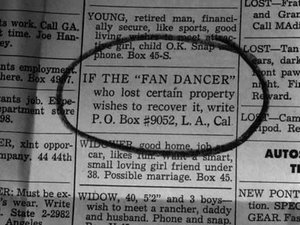 1x15 – Folge 15
When Perry Mason finds some fans and shoes that belong to a fan dancer, he places an ad that several people mistake for a missing horse. Not only does another fan dancer show up, but so does her husband...dead, leaving Perry confused.
1x16 – Folge 16
Nadine, a demure young woman, confesses to her psychiatrist on tape under a truth serum that she poisoned her uncle. Evidence has been tampered with and planted, and Perry is in hot water as the police believe he is responsible.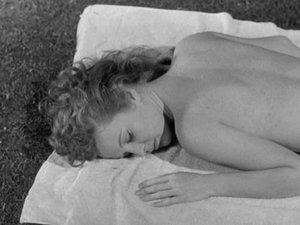 1x17 – Folge 17
A gorgeous woman's trailer was stolen while she was sunbathing, so she asks for Perry's help in finding it. She claims it contains her diary, which details the truthful account of a notorious bank heist her father was convicted for.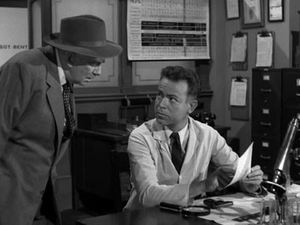 1x18 – Folge 18
Elaine is being threatened and blackmailed by her husband, Harry Pitkin, so she consults Perry. In a complex series of moves, Perry is sent on a wild goose chase to Elaine's apartment, Harry ends up dead, and Elaine is charged with murder.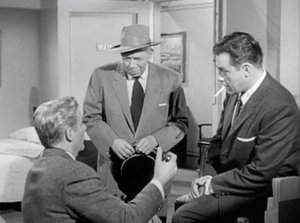 1x19 – Folge 19
Della convinces Perry to take a case where a girl in a car accident is framed for stealing the car and killing the driver of a truck. She claims another man was driving the car. Two murders later Perry is still trying to clear her.
1x20 – Folge 20
A lonely heiress, Marylin Clark, looks for a con man who swindled her sister through a lonely hearts magazine, leading to the sister's death. Marylin finds Charles Barnaby, but he winds up dead, and she is charged with murder.
1x21 – Folge 21
A dowdy woman comes to Perry Mason for help. Her wealthy but ailing father is being blackmailed by a disreputable private investigator for embezzling and she's afraid if her fiancé finds out, he'll break off their engagement.
1x22 – Folge 22
The wife of a prominent physician is arrested for drugging her husband, causing him to crash his private plane. But then he turns up alive, living in Mexico with a beautiful nurse after the dead man's identity is revealed.
1x23 – Folge 23
Marian Fargo is being blackmailed and hires Perry Mason to find a solution to her problem. When Marian is suddenly charged with two murders and the evidence is solidly against her, Perry must use all his wits to save his client.
1x24 – Folge 24
Perry defends the brother of a woman who returns with a purse containing his gun saying in her nightmare she saw her husband shot and found the gun there. Perry must prove the nightmare was not only real but her other personality.
1x25 – Folge 25
Elston Carr is searching for the heir to the Hocksley fortune, with Alan Neil conducting the preliminary interviews. Miriam Hocksley may be the heiress. Another woman, Doris Hocksley, also has reliable credentials but Carr is found dead.
1x26 – Folge 26
Perry Mason defends an old wartime buddy, Frank Lawton, who is framed for murder. He is a handy man accused of having an affair with the woman he works for and killing her husband. The evidence is piling up against him en masse.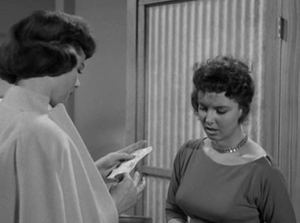 1x27 – Folge 27
Teenager Doris Bannister is having a fling with Stefan Riker, a shady East German who is a longtime acquaintance of Doris' step-mother, Lisa Bannister. Riker has been murdered, and Doris has global amnesia, or is she faking it?
1x28 – Folge 28
An attractive secretary, spying on an oil executive in order to help his rival, is found murdered by the executive who takes the gun. And Perry's star witness is an elevator operator who identifies suspects by their shoes.
1x29 – Folge 29
Fred Archer is blackmailed by Kim Lane, who winds up dead. Albert Sanders, Perry's derelict client, is charged with the murder. Perry depends on Kim's friend, Inez Kaylor, to assist in the defense, but she double-crosses him at every turn.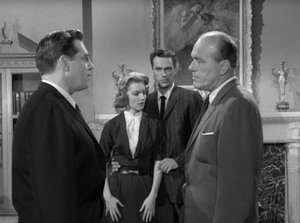 1x30 – Folge 30
An elderly nurse visits Perry for advice but leaves not listening. Later, she arrives at the police station to confess to killing a columnist who is using a book she stole from a doctor to blackmail him into giving her a baby of her own.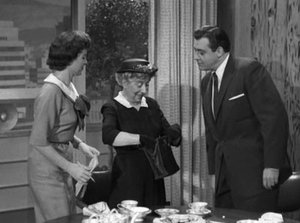 1x31 – Folge 31
Louise Gordon believes husband George is having an affair and will not allow him into her room. Only cousin Vicky Braxton and nurse Nora Mae Quincey may see Louise. When Louise dies of arsenic poisoning, Nora Mae is charged with murder.
1x32 – Folge 32
Carl Houser quits his bank job and loads his money belt with cash as he leaves. He takes his family on a ship cruise where his wife consults Perry about the cash but when Carl apparently goes overboard she is charged with murder.
1x33 – Folge 33
Gambler Glenn Falkner is murdered by George Castle, who tries to collect a debt from Falkner's daughter, Stephanie. Castle is murdered and Stephanie is charged. The case becomes confusing when not one but three identical guns are involved.
1x34 – Folge 34
Enid Griffin overdoses on sleeping pills when her boss, Stewart Brent, unexpectedly got married. Arthur Binney blackmails Brent and his wife Anne to suppress the fact that she has a prison record. Brent is framed for the murder of Binney.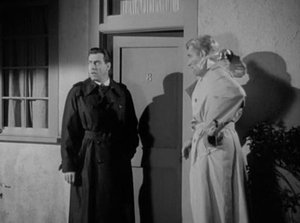 1x35 – Folge 35
While repositioning his car in the driveway, Bertrand Allred finds the unconscious Robert Fleetwood. It appears that Bertrand's step-daughter struck Fleetwood as she was driving toward the house but the cover-up results in murder.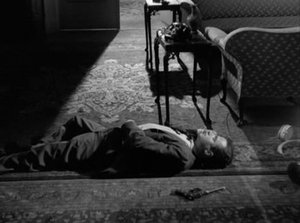 1x36 – Folge 36
Philip Larkin is killed, and his step-father, Joseph Harrison, is charged with murder. Joe is recently divorced from Larkin's mother, Ethel Harrison. With Joe in serious difficulty, Ethel asks Perry Mason to defend him but disappears.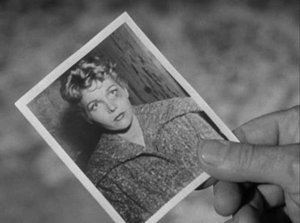 1x37 – Folge 37
Diana Reynolds arrives at Mason's office wearing a black eye concerned about her boss' grandson Bobby Carter. Marian Shaw, Diana's former roommate, also concerned with the grandson, is murdered at the Carter residence and Diana is charged.
1x38 – Folge 38
A terrified typist rushes into Mason's office pretending to be a temp. The office of the diamond importers on the floor above has been invaded. Later a partner, George Baxter, is killed, and another partner Duane Jefferson is charged.
1x39 – Folge 39
Daniel Reed is forcibly placed in a mental sanitarium as incompetent. Mason takes the case to court and wins Reed's freedom on a writ of habeas corpus. Before the writ can be served, however, Reed escapes and is charged with murder.
Quelle:
themoviedb.org