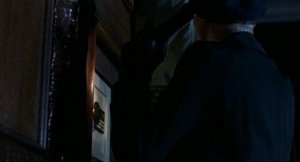 1x1 – Folge 1
Immortal Amanda Darieux has gone back to her thieving ways and is being investigated by the police when she is framed for the murder of one of her brokers. With the help of Officers Nick Wolfe and Claudia Hoffman, she attempts to clear her name and find out who set her up.
Gesehen von 1 User
1x2 – Folge 2
Amanda finds Nick, still crestfallen over the death of his partner, drunk in a bar. She attempts to apologize for what happened, but Nick tells her to leave. Outside the bar, they witness a shooting, but they are too late to save the victim. After fighting off the killers, Amanda sees them enter a car that also contains Mario Cardoza, an immortal hit man. Realizing that it was not a simple mugging, she and Nick try to uncover the truth and stop Cardoza before he can reach his next target.
Gesehen von 1 User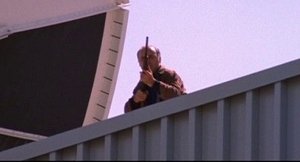 1x3 – Folge 3
While on a security detail, Nick prevents the assassination of a politician. He is forced to shoot the would-be killer, who then falls to his death from atop a building, but when the assassin's body disappears, Nick suspects that he is an immortal. He asks for Amanda's help in tracking him down, but Amanda is hesitant to assist him, as she was friends with the immortal, Morgan Kenworth, in a past life. In flashback to 1897 New York, the son of Kenworth is murdered while he is speaking at a union rally.
Gesehen von 1 User
1x4 – Folge 4
Nick accepts an undercover assignment in which he has to infiltrate the Romanian embassy and recover a set of secret plans that had been stolen by one of its employees, and he asks for Amanda's help. Also, Amanda is being hunted by Stefan Collier, an immortal who insists that, despite not knowing her personally, she is next on his list.
Gesehen von 1 User
1x5 – Folge 5
An old friend of Amanda's asks her to investigate the allegedly accidental death of his son, a scientist who was working on a top secret project, and Amanda recruits Nick to help her.
Gesehen von 1 User
1x6 – Folge 6
Amanda attempts to steal a medallion that was once given to her by a former slave who she befriended, but the job is interrupted by two other thieves who trip the alarm. When one of the thieves turns up dead, only to walk away later, Nick begins to wonder if he's immortal, but Amanda doesn't think so because she didn't detect him. As Amanda continues her search for the medallion, which leads her right to the thief, she finds out what he is really after.
Gesehen von 1 User
1x7 – Folge 7
A baseball prospect who was convicted of murdering his manager is out of prison, and he is targeting the people responsible for putting him there--including Nick, who was the lead detective on the case.
Gesehen von 1 User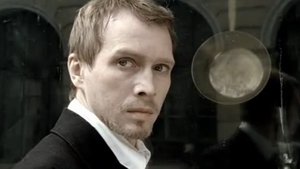 1x8 – Folge 8
Carl Magnus' brother Donald, a Gulf War veteran, is killed by immortal John Ray Fielding, who served with Donald, and Nick sets out to find the killer. Meanwhile, Fielding attempts to settle an old score he has with Amanda, which dates back to World War I.
Gesehen von 1 User
1x9 – Folge 9
Bert Myers hires Amanda to help him break into the house of an industrialist under the guise of stealing files to help Nick--but in reality, the files that Myers wants to steal contain information regarding his former life as a spy. When the industrialist winds up dead, Amanda and Nick decide to find out exactly what Myers is up to.
Gesehen von 1 User
1x10 – Folge 10
Lucy discovers that Wilson Geary, the immortal that killed her immortal husband Marco Becker many years ago, is in town, and she decides to take her revenge.
Gesehen von 1 User
1x11 – Folge 11
While preparing security plans for an exhibit featuring a very expensive diamond, a former colleague of Nick is drugged by a disguised man. Worried that the security of the exhibit may be compromised, he asks Nick for help. Meanwhile, Amanda is courted by immortal Darryl Keenan--the same person who wants to steal the diamond--and he wants Amanda's help.
Gesehen von 1 User
1x12 – Folge 12
Joe Dawson arrives to tell Amanda that Andre Korda, the immortal who taught her how to fight, is in town, and he still wants Amanda to be at his side while he uses mortals to get what he wants. Wanting to protect Amanda, Nick goes after Korda.
Gesehen von 1 User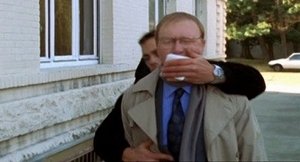 1x13 – Folge 13
Having rescued Nick from near death, Bert Myers nurses him back to health. Afterward, they look for Korda. Meanwhile, Amanda, after hearing that Nick was injured while looking for Korda, goes to Paris to settle the score. Also, Korda gets his counterfeit operation underway.
Gesehen von 1 User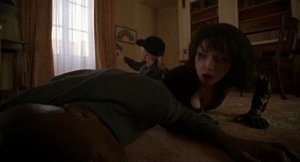 1x14 – Folge 14
Nick is hired to protect an actress who has received death threats. However, upon closer inspection, he realizes that the shooter is actually an immortal who used to work for the NSA with Bert Myers, and he has a score to settle with his former co-worker.
Gesehen von 1 User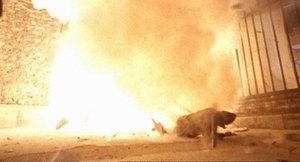 1x15 – Folge 15
Nick is hired by a chemist named Michael Garrett to retrieve a briefcase that was stolen from his lab, which was also burned down. Garrett suspects his girlfriend, Talia Bauer, of stealing it--and Amanda, after seeing a photograph of Bauer, recognizes her as an immortal who saved her from the guillotine during the French Revolution.
Gesehen von 1 User
1x16 – Folge 16
An expensive painting that Nick delivers to a museum is stolen by Jade, an immortal thief who has been rivals with Amanda for hundreds of years. Amanda, who was on the scene with Nick, is framed for the theft, and she and Nick search for Jade so that they can return the painting and clear Amanda's name.
Gesehen von 1 User
1x17 – Folge 17
In flashback to 1867 Manchester, England, Amanda and Derrick Markham hold the son of a wealthy businessman for ransom. After the ransom is paid, Markham executes the hostage and forces Amanda to marry him. In present day, Markham is holding another person for ransom, but this time a team led by Bert Myers and Nick gets to Markham's hideout before the deal can be completed. Angry that he wasn't able to collect his money, Markham wants Myers dead. However, when Markham runs into Amanda while looking for Myers, he alters his plans to include revenge on the woman who ...
Gesehen von 1 User
1x18 – Folge 18
After a recent string of robberies at well-established casinos, Nick and Amanda are hired to guard one that has yet to be robbed. However, their efforts are in vain, as they are knocked out with gas and the casino is robbed anyway. Nick is determined to bring those responsible to justice, but there is one problem--the ringleader is Jeremy Dexter, an immortal with whom Amanda was once involved, and she is determined to protect him. Also on the case is an Interpol agent who is convinced that one of Dexter's previous robberies caused his brother to commit suicide.
Gesehen von 1 User
1x19 – Folge 19
Nick and Amanda are approached by a scared reporter who claims that political adviser Vladimir Rankov is a traitor who is trying to extend a civil war in his country for his own financial gain. The reporter requests that Nick and Amanda break into the embassy and steal Rankov's computer so that he can be exposed, but when they get there they discover that Rankov is an immortal who Amanda has crossed swords with, and that the reporter may not be telling them the whole story.
Gesehen von 1 User
1x20 – Folge 20
Nick's ex-wife Lauren, a lawyer, shows up asking him to protect her as she prepares for a case in which she will prosecute Dr. Julian Heller and his company for harvesting organs for sale on the black market. Meanwhile, Amanda struggles with Nick's request for her to stay out of it because she and Heller, an immortal, have unfinished business.
Gesehen von 1 User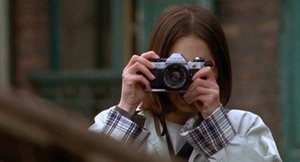 1x21 – Folge 21
Father Liam Riley's past comes back to haunt him when an immortal named Sean, whose mother he shot in a battle during the American Revolution, shows up looking for revenge. Having taken a vow long ago never to raise his sword again, Liam is at the mercy of Sean, and Nick and Amanda are determined to protect him. Meanwhile, a reporter who witnessed Amanda die and come back to life after a battle with Sean is looking to write a story about what she saw.
Gesehen von 1 User
1x22 – Folge 22
A woman asks for Nick's help in finding her missing brother, a private investigator who specializes in computer crimes. Upon further investigation, Nick finds that the P.I. was investigating Evan Peyton, an immortal who stole millions of dollars from a bank by using his computer wizardry, as opposed to the actual wizardry that Amanda knows him for.
Gesehen von 1 User
Quelle:
themoviedb.org