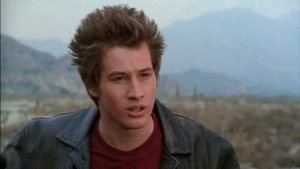 1x1 – Das Geheimnis
Liz Parker is an average teenager, until one day she is shot during an altercation at the Crashdown café, where she works. A fellow classmate named Max Evans rushes to her side and miraculously saves her from death. Liz later learns that Max, along with his sister Isabel and their friend Michael Guerin, are not really from around here. To be exact, Max, Isabel and Michael are aliens, who are survivors of the 1947 UFO crash in Roswell, New Mexico. But, Max, Isabel and Micheal's secret is not totally safe, as the local Sheriff, Jim Valenti is beginning to suspect ...
Gesehen von 5 Usern
1x2 – Der Schlüssel
Liz suspects the new substitute teacher, Ms. Topolsky, is an alien hunter after spying her with Michael's file. Michael steals a key from the Sheriff.
Gesehen von 5 Usern
1x3 – Jedem sein Monster
Isabel uses her powers to visit Maria in her dreams after she, Max and Michael begin to fear Maria will not be able to keep their secret.
Gesehen von 5 Usern
1x4 – Der ganz normale Wahnsinn
Although Max has decided he must stay away from Liz, he helps her say a final farewell to her comatose grandmother.
Gesehen von 5 Usern
1x5 – Das Tagebuch
Liz panics when her journal, which contains details of how Max used his alien powers to save her life, comes up missing.
Gesehen von 5 Usern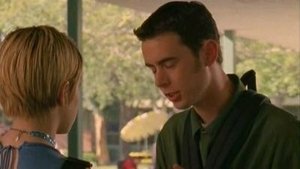 1x6 – Marathon, Texas
A book entitled "Among Us" leads the gang to a geodesic dome where they discover information that may reveal Max, Isabel and Michael's origins.
Gesehen von 5 Usern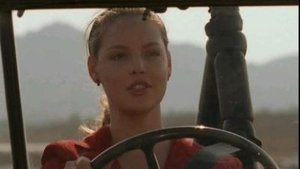 1x7 – Das Symbol
Isabel finds a pendant which a Native American named River Dog claims an alien gave to the author of "Among Us" back in 1959.
Gesehen von 5 Usern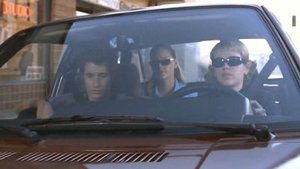 1x8 – Blutsbruder
Alex, who knows nothing about the aliens, is shocked and suspicious when Liz and Isabel say they need a sample of his blood.
Gesehen von 5 Usern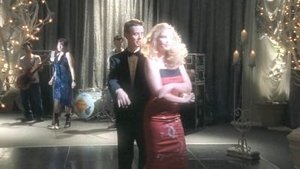 1x9 – Dezemberhitze
Hormones run high when Roswell is hit with an unusual heat wave. Maria and Michael advance their relationship, Isabel notices Alex, and Liz and Max consider starting a relationship. After a night in jail, Liz must decide whether to tell Alex the truth or risk him going to Valenti.
Gesehen von 5 Usern
1x10 – Nasedo
Michael becomes very ill after an encounter with River Dog. Max and Liz have their first date. Alex questions Isabel about their alien side.
Gesehen von 5 Usern
1x11 – Das Spielzeughaus
Max uses his powers to put out a fire in his mother's kitchen, triggering her memory of how he healed a wounded pigeon when he was a child.
Gesehen von 5 Usern
1x12 – Das Zeltlager
The gang uses the Father's Weekend camping trip to search for clues about a recent "sighting".
Gesehen von 5 Usern
1x13 – Besessen
The annual UFO convention has Michael looking for answers while Max's life is in danger from an old friend of Valenti's. Max and Michael struggle with their feelings for Maria and Liz, while Isabel asks for space from Alex.
Gesehen von 5 Usern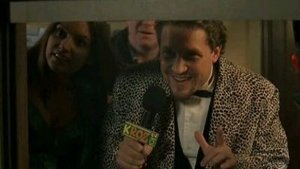 1x14 – Blind Date
Liz wins a radio contest for a romantic blind date leading Max and Kyle to get drunk and try to win her back. Isabel and Michael leave a sign for Nacedo. Alex and Maria perform for the first time.
Gesehen von 5 Usern
1x15 – Unabhängig
After his foster father becomes physically abusive Michael decides the time has come for him to leave Roswell.
Gesehen von 5 Usern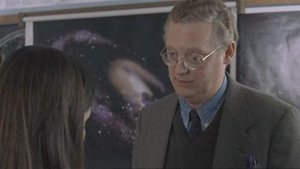 1x16 – Herzbeben
Fleeting images that Liz sees whenever she kisses Max lead the couple to a radio tower where they discover an otherworldly metallic orb.
Gesehen von 5 Usern
1x17 – Die Liste
Isabel makes friends with a new girl at school named Tess just as Ms. Topolsky returns with a warning that an alien hunter is tracking down Max.
Gesehen von 5 Usern
1x18 – Tess, Lügen und Video
Although strangely drawn to Tess, Max finds it hard to trust her - so the gang decides to set up a hidden camera in her house.
Gesehen von 5 Usern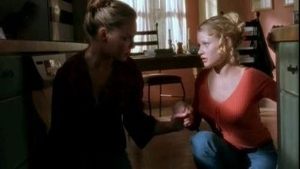 1x19 – Das vierte Quadrat
Isabel and Michael share a shockingly erotic dream while Tess approaches Max with the promise that she will explain everything to him.
Gesehen von 5 Usern
1x20 – Max Maximal
A mysterious being called Nasedo assumes Max's identity and kidnaps Liz in an attempt to trap the secret government agent chasing him.
Gesehen von 5 Usern
1x21 – Das weiße Zimmer
The gang must work together with Sheriff Valenti, Tess and Nasedo after Max is captured and held at a military base by a special unit of alien hunters.
Gesehen von 5 Usern
1x22 – Ende und Anfang
Even as everyone escapes from the military base Max and Liz realize they are not meant to be together and that Max's destiny lies with Tess.
Gesehen von 5 Usern
Quelle:
themoviedb.org