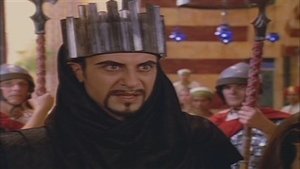 1x1 – Folge 1
Return of Sinbad (1) Sinbad returns to Bagdad after two long years at sea. He discovers that things are not as he left them. The city is now in the hands of an incompetent Prince and his devious grand vizier.
Gesehen von 3 Usern
1x2 – Folge 2
Return of Sinbad (2) Sinbad sets out with a new crew to save a kidnapped princess from and evil sorcerer and his daughter. Along the way, Sinbad and his crew battle a raging sea monster and a traitor.
Gesehen von 3 Usern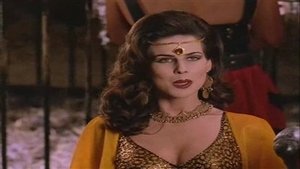 1x3 – Folge 3
Angry over her father Turok's demise, evil sorceress Rumina abducts Sinbad and gives him an ultimatum. He can either marry her or try to best her former lovers whom she turned into beasts. Maeve has a vision of Sinbad in peril.
Gesehen von 3 Usern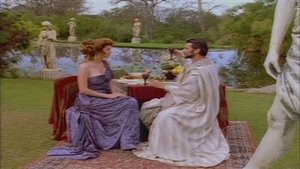 1x4 – Folge 4
The crew arrives on an idyllic island ruled by friendly king Vincenzo, who also happens to be a master sculptor famous for his eerily lifelike statues of people. He quickly charms his guests, especially Maeve, but Sinbad is suspicious.
Gesehen von 3 Usern
1x5 – Folge 5
The Ronin Sinbad is chosen to champion the island kingdom of Baronia. He must battle several adversaries, including a reluctant Samurai.
Gesehen von 3 Usern
1x6 – Folge 6
While making port at the City Of Mist to make repairs to the ship, Sinbad and the crew encounter a young sorceress and face curious events.
Gesehen von 3 Usern
1x7 – Folge 7
King Firuz Firuz creates a new invention, which he calls "Ruby-Beam." When the crew goes ashore to apologize for the damage caused to them, Firuz is welcomed as a people's savior.
Gesehen von 3 Usern
1x8 – Folge 8
The Ties That Bind While out for a walk, Maeve is kidnaapped by norseman who believe she has ben sent by the god Thor as a sacrifice to the Gulien Demon.
Gesehen von 3 Usern
1x9 – Folge 9
While Maeve seeks out a reputable sorceress, Sinbad deals with a disreputable one of his own - who masquerades as him.
Gesehen von 3 Usern
1x10 – Folge 10
Conundrum Rongar is sold to the Dark Lord Scrath. They are given the opportunity to rescue him by completeing a task set for them. Sinbad and his crew race to find skulls that represent the four elements.
Gesehen von 3 Usern
1x11 – Folge 11
The Prince Who Wasn't A prince enlists Sinbad to help him rid haunted Arborea of an evil usurper.
Gesehen von 3 Usern
1x12 – Folge 12
The Village Vanishes The monster Vorgon drains the life force from a village, then picks a man for its host; now it wants Sinbad.
Gesehen von 3 Usern
1x13 – Folge 13
Masked Marauders Sinbad and his crew are challenged by Carpet-riding thieves in Mirhago.
Gesehen von 3 Usern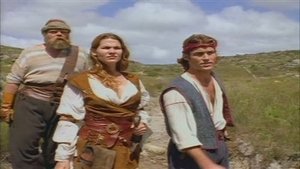 1x14 – Folge 14
The Ghoul's Tale When the necklace that protects Princess Gaia of Leopold is stolen by Vatex, the crew, with the help of Suraya, try to get it back.
Gesehen von 3 Usern
1x15 – Folge 15
The Rescue A rich merchant asks Sinbad to help rescue his missing wife.
Gesehen von 3 Usern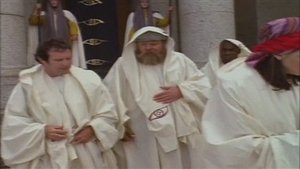 1x16 – Folge 16
The Eyes of Kratos Talia, pirate acquaintance from Sinbad's past, is attempting to rescue a sacred stone from of a cult that is worshipping it. Maeve is suspisious of Talia's motives.
Gesehen von 3 Usern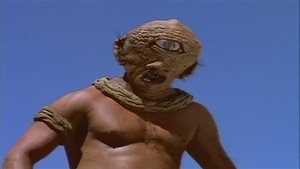 1x17 – Folge 17
The Bully The crew battle a cyclopse as well as a demon from Sinbad's past.
Gesehen von 3 Usern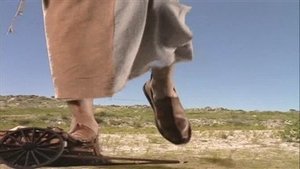 1x18 – Folge 18
Monument A young woman asks Sinbad for help getting back to her home. When they get there, they discover that he father has turned himself into a giant.
Gesehen von 3 Usern
1x19 – Folge 19
Trickster Rumina follows the crew to the Old One's Island where they all become trapped. In order to escape, they must work together against the Trickster who is using their fears against them.
Gesehen von 3 Usern
1x20 – Folge 20
The Siren's Song Three cursed sailors come aboard the Nomad. Sinbad and his crew are held hostage by a madman seeking Poseidon's trident.
Gesehen von 3 Usern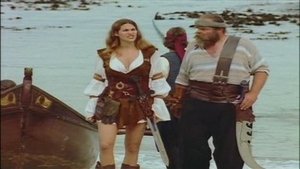 1x21 – Folge 21
Isle of Bliss The of the Nomad journey to the Isle of Bliss in order to find the singing sword so that they can use it to get Master Dim Dim back. Things go horribly wrong when they encounter a giant snake and the crew must fight for the life of Doubar.
Gesehen von 3 Usern
1x22 – Folge 22
The Vengeance of Rumina Scratch and Rumina join forces to raise her father, Turock, from the dead. In return for his help, Rumina agrees to help Scratch steal the souls of Sinbad and the Nomad's crew.
Gesehen von 3 Usern