1x1 – Episode 1
Sally receives a message from her father. She pinpoints his location in the dark swamp.
Gesehen von 1 User
1x2 – Episode 2
Sally is captured and Robotnik creates a clone in order to track down Knothole, the freedom fighters home.
Gesehen von 1 User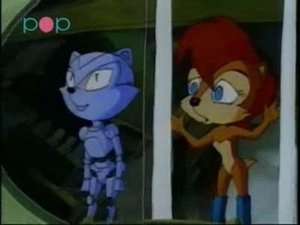 1x3 – Episode 3
With the help of his roboticized Uncle Chuck, Sonic and the others try to stop Robotnik's plan to use a giant crystal to replace his oil supply.
Gesehen von 1 User
1x4 – Episode 4
Sonic and the others head for the Maga Temple to find the secret scrolls.
Gesehen von 1 User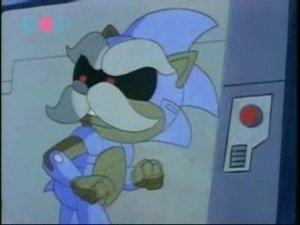 1x5 – Episode 5
Dr. Robotnik discovers the hiding place of the wizard Lazar and steals his computer of magic spells. Now Sonic must return the computer.
Gesehen von 1 User
1x6 – Episode 6
Robotnik challenges Sonic to a race against his racer-bot.
Gesehen von 1 User
1x7 – Episode 7
When Robotnik launches a spy-orb that will uncover the Freedom Fighter's Knothole location, Sonic and Robot launch themselves up to the orbiting spy-sphere aboard a home-made rocket powered by Robotnik's discarded booster engine that fell in the Great Forest. Once on the heavily guarded sphere, Sonic and Robot must find the spy sensors before they locate Knothole.
Gesehen von 1 User
1x8 – Episode 8
Antoine becomes jealous of Sonic and Sally together so he sneaks out a power ring so he can defeat Robotnik and capture Sally's heart.
Gesehen von 1 User
1x9 – Episode 9
Sonic is haunted by a vivid nightmare he once had of Sally being roboticized, and it interferes with his duties as a freedom fighter.
Gesehen von 1 User
1x10 – Episode 10
While sneaking around Robotropolis, Sonic, Sally, and Antoine meet Griff, the leader of the freedom fighter group of Lower Mobius.
Gesehen von 1 User
1x11 – Episode 11
Robotnik severely upsets the ecosystem above and below the surface, when he sends explosive, Robotnik snake probes drilling deep under ground in search of oil lakes. After being swept into an underground world by a whirlpool, Sonic, Sally, Antoine and Robot discover a strange creature who claims he is the last of a people who have been destroyed by surface creatures and blames the Freedom Fighters for his plight. Robot gets a chance to become a hero for a change, when he saves Sonic and the others from a toxic pot of techno-junk, but it's up to the Hedgehog to turn ...
Gesehen von 1 User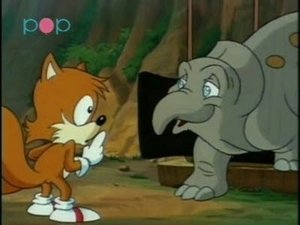 1x12 – Episode 12
Tails makes friends with a baby Tarapod. Now, the freedom fighters must protect the Tarapod's family from Robotnik.
Gesehen von 1 User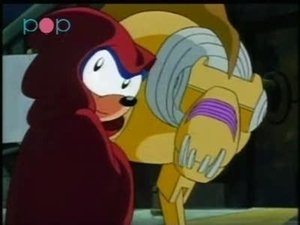 1x13 – Episode 13
Tails has always idolized Sonic. Now he gets to go on a mission with him.
Gesehen von 1 User
Quelle:
themoviedb.org