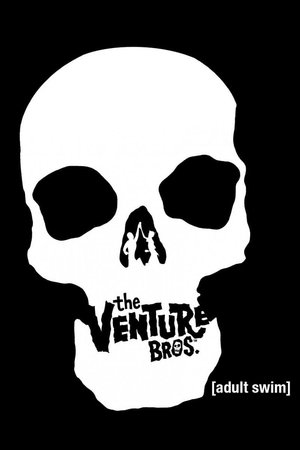 Trailer
1x0 – The Terrible Secret of Turtle Bay
Dr. Venture, his teen sons Hank and Dean, and their bodyguard Brock head to New York to unveil Dr. Venture's new invention. They are pursued by a ninja intent on acquiring the device.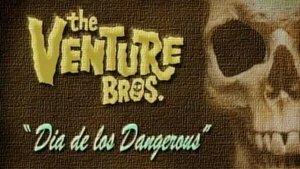 1x1 – Folge 1
Dr. Venture and family are in Mexico where the boys get kidnapped by the Monarch's Henchmen. Brock goes on a rampage to get them back and Dr. Venture loses both his kidneys and wakes up in a bathtub of ice.
1x2 – Folge 2
Dubbed the Ninth Wonder of the World, Jonas Venture's space station, Gargantua 1, has developed a problem, and it's up to Dr. Thaddeus Venture to fix his father's creation. But could the station be haunted by vengeful ghost?
1x3 – Folge 3
Brock goes on a wilderness retreat, and gets more than he bargained for when he encounters the Army searching for something. Meanwhile, the Venture family retreats to the panic room when the forces of both The Monarch and Baron Ünderbheit attack.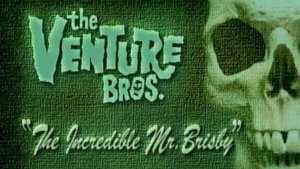 1x4 – Folge 4
Dr. Venture takes the X1 to "Brisbyland" for a meeting with the theme park owner Roy Brisby. But the boys get kidnapped by the "Orange County Liberation Front" and Brock and his former lover and secret agent Molotov Cocktease mount a rescue.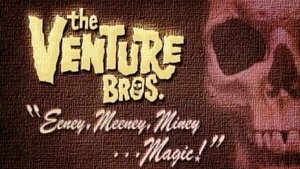 1x5 – Folge 5
The boys discover a dangerous pod in the lab that projects your fantasies, thus trapping you inside. Dr. Byron Orpheus is introduced as well as his daughter, Trianna, whom Dean becomes enamored with immediately.
1x6 – Folge 6
Dr. Venture and family encounter Ghost Pirates while trying to recover an old crashed aircraft made by Dr. Jonas Venture decades earlier.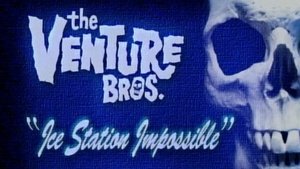 1x7 – Folge 7
Pete White, Master Billy Quizboy, and Dr. Venture are recruited by their old college professor, Dr. Richard Impossible, to work for him doing super-science at his remote arctic lab. But when Hank is infected by one of Dr. Impossible's old serums, Brock must race to locate the lab and save Hank's life.
1x8 – Folge 8
While trying to re-live his younger days with "the ladies", Dr. Venture is seduced by Dr. Girlfriend in disguise as part of a Monarch evil plan. Brock learns he has to renew his license to kill.
1x9 – Folge 9
While Brock and Hank are held hostage by The Monarch, Master Billy Quiz-Boy and Pete White are called in to help diagnose a mysterious painful illness afflicting Dean.
1x10 – Folge 10
To raise much-needed cash, Dr. Venture holds a yard sale for his father's old, unwanted super-science equipment and inventions. Brock and other agents from the Office of Secret Intelligence maintain security as many of Venture's arch-nemeses attend, but The Monarch has other plans.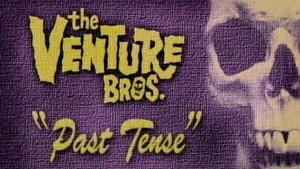 1x11 – Folge 11
Hank and Dean learn about Brock and Dr. Venture's early days as they attend a funeral for Mike Sorayama, an old college buddy they used to tease. But the funeral proves to be a ruse by Sorayama to exact revenge for their torment.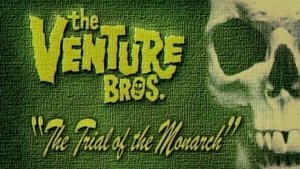 1x12 – Folge 12
The Monarch finds himself on trial for a murder, but it soon becomes clear that the "Guild of Calamitous Intent" may be behind the whole thing.
1x13 – Folge 13
While Hank and Dean run away from home to seek their independence, an old enemy of Dr. Venture's, long thought destroyed, returns seeking vengeance.
1x14 – A Very Venture Christmas
It's Christmas and the Ventures are having their annual party. But the festivities are interrupted by the Dean who accidentally summons a Christmas demon, and the Monarch who plans to blow up the Venture home.
Quelle:
themoviedb.org