1x1 – A Stranger in Time
Capt. Darien Lambert is a police officer in the year 2193, in the elite fugitive retrieval unit. He learns that a prominent scientist, a genius named Mordecai Sahmbi, has developed a time machine called Trax. For a large fee, he has been sending dangerous criminals back to the year 1993, where they are safe from capture. When Darien corners Sahmbi, he escapes into the past. Darien also travels to 1993, vowing to retrieve all fugitives and send them back for punishment. Armed with a computer that looks like a credit card, named Selma, and a high-tech laser weapon ...
Gesehen von 3 Usern
1x2 – To Kill a Billionaire
Dr. Sahmbi launches a new business with the technology to eliminate nuclear waste in a safe manner. Darien discovers he is really sending the material into the future, and must stop him at all costs.
Gesehen von 3 Usern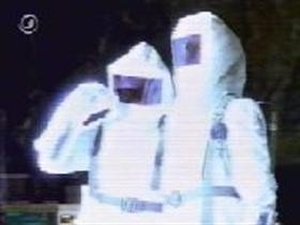 1x3 – Fire and Ice
Darien tracks a series of jewel thefts to two thieves from the future, nicknamed 'Fire and Ice', and suspects they are working with Dr. Sahmbi.
Gesehen von 3 Usern
1x4 – Showdown
Darien travels to New Mexico in pursuit of a fugitive, and teams up with a hard-bitten lawman named Tom Kane, who is pursuing the same man. Unfortunately, Darien discovers Kane is also a fugitive from the future.
Gesehen von 3 Usern
1x5 – The Prodigy
When a boy displays skills that makes Darien think he is from the future, he goes to investigate. He looks at his father and wonders if he is also from the future.
Gesehen von 3 Usern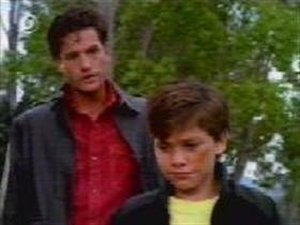 1x6 – Death Takes a Holiday
Darien attempts to capture Clinton Sajak, a fugitive from the future who is now running a gambling casino.
Gesehen von 3 Usern
1x7 – The Contender
A man from the future seeks Darien out to find his son, who was a boxer in the future but when the sport was banned Sambi sent him to the past so that he could continue. When the boy refuses to go back and when Darien learns that he is using the abilities he gained from being brought up in the future to win and that he will kill someone in upcoming bout, he asks the man who was his son's trainer to train him.
Gesehen von 3 Usern
1x8 – Night of the Savage
Darien tracks a killer from the future to London. Known as the Savage, the killer drains the blood from his victims and may be posing as a police officer.
Gesehen von 3 Usern
1x9 – Treasure of the Ages
Using technology from the future, temporal fugitive Frank Haskall attempts to find ancient treasure lost at sea, but things become complicated when not only he discovers Darien is on his trail but that they are both stuck in a powerful hurricane making landfall.
Gesehen von 3 Usern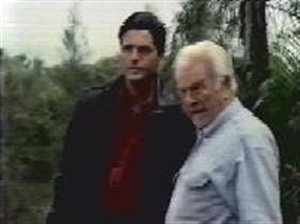 1x10 – The Price of Honor
A man who is destined to be the President is approached and shaken down by a man from the future who knows a secret he doesn't reveal till several years later. When he announces that he plans to resign, Darien who idolizes the man offers to help him.
Gesehen von 3 Usern
1x11 – Face of Death
Darien learns that a doctor was killed in a manner that leads him to believe that he was killed by a fugitive from the future. Darien learns that the doctor is a plastic surgeon, so he assumes that the fugitive had his face altered. So following the man's m.o. Darien deduces that he wants to get an Incan treasure that's going to be discovered by some travelers on an adventure trek. Darien thinks that the fugitive is one of the men but after taking a medication needed for the trip, Selma can't find the man with a heartbeat of a man from the future. So Darien just goes ...
Gesehen von 3 Usern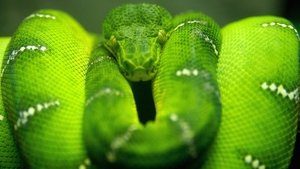 1x12 – Revenge
Darien discovers some attacks that appear to be the work of a pro white movement from the future one of whose members is Sepp Dietrich, the man who killed an important man in the future whom Darien later caught but escaped with help from Sambi. And whom Sambi later sent into the past to kill the President but Darien stopped him and sent him back to the future or so he thinks. Later when he goes to the site of the attacks he learns that Dietrich is the leader.
Gesehen von 3 Usern
1x13 – Darien Comes Home
Darien decides to visit his birthplace, Chicago. While there he learns of a man who may have been killed with a weapon from the future so he checks it out. He goes to work at a computer company and learns that the owners are two brothers who are fugitives from the future. He knows they're up to something and gets one of their employees to help him.
Gesehen von 3 Usern
1x14 – Two Beans in a Wheel
Darien encounters a woman claiming to be from the future, also in the Fugitive Retrieval Section, who claims Sahmbi is after the Holy Grail.
Gesehen von 3 Usern
1x15 – Little Boy Lost
Darien watches the news and sees a report on a man who was brought to the hospital and he recognizes him as one of his instructors. He goes to see him and learns that he adopted a boy who is deaf and he was with him. Darien goes to find him. And when he does he gets injured.
Gesehen von 3 Usern
1x16 – Mysterious Stranger
Darien sees an ad in the paper addressed to him, telling him that a fugitive from the future is in Mexico. Despite being warned by Selma that it could be a trap, he goes. He finds the man but learns it's not him but another man from the future and Darien thinks he's weird. But he claims the man is here. So Darien sets out to find him but the other guy keeps following him.
Gesehen von 3 Usern
1x17 – Framed
Darien is framed for murder and hunted down by agents from the International Security Agency, who happen to be fugitives from the future.
Gesehen von 3 Usern
1x18 – Beautiful Songbird
Darien runs into a girl who is destined to be a great singer. A man from the future who is obsessed with her wants to control her.
Gesehen von 3 Usern
1x19 – Photo Finish
A fugitive from the future uses an invention of his that that acts as an undetectable steroid, to fix horse races for money.
Gesehen von 3 Usern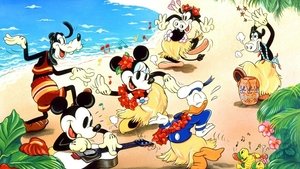 1x20 – Darrow for the Defense
Laura Darrow, a lawyer from the 22nd century, who's willing to do what she has to for her client goes back to 1993. And she goes to Darien whom she knows and tells him to help her find her client who's among the fugitives Sambi sent to 1993. So that she can inform him that he's been acquitted of the charges that led to him seeking out Sambi. And when they find him they discover he's doing something illegal and Sambi is there too.
Gesehen von 3 Usern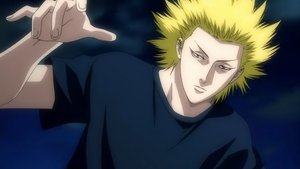 1x21 – One on One
Darien falls into a trap set by Sahmbi, explicitly done to test Sahmbi's new invention, a form of mind control, pitting Darien against himself in a battle to keep his sanity.
Gesehen von 3 Usern
1x22 – Episode #1.22
Gesehen von 3 Usern
Quelle:
themoviedb.org