1x1 – Folge 1
A New Orleans neighborhood celebrates its first second-line "parade" since Katrina, reuniting many of its musicians and residents, though many more have yet to return.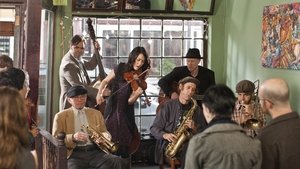 1x2 – Folge 2
Albert takes the law into his own hands; LaDonna gets news about her missing brother.
1x3 – Folge 3
Albert makes a shocking discovery; Davis barters freedom for piano lessons; Antoine hits rock bottom; Annie gets a birthday gig.
1x4 – Folge 4
While Antoine heads to Baton Rouge for a holiday visit with his sons, LaDonna and Toni probe a case of mistaken identity in New Orleans; Sonny takes a gig in Texas, leaving Annie behind; Albert accepts a dinner invitation from Darius' aunt Lula; Delmond considers a tour offer; Davis and Creighton decide to take their angst to the masses; Albert's Indians bury their Wild Man.
1x5 – Folge 5
Albert presses Councilman Ron Singleton to reopen housing projects; Davis enlists some top local musicians to cut a campaign CD.
1x6 – Folge 6
Toni tracks down a former cop in search of clues about Daymo; Davis raises his profile on the streets and on TV; Delmond tours while Antoine toils; Janette considers suspending operations; Albert vents about the lack of tribe lodging; and more.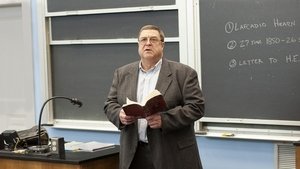 1x7 – Folge 7
A judge's ultimatum gives hope to LaDonna & Toni; Albert makes a stand and pays the price; Antoine gets an airport gig but loses a mentor; Davis scores a get-out-of-jail pass; Janette takes her cooking skills on the road; Annie auditions for a Cajun gig.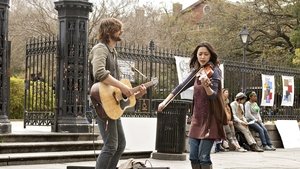 1x8 – Folge 8
As New Orleans gears up for its first Fat Tuesday since Katrina, Albert is sent a less-than-celebratory message by the NOPD. Sonny leaves Annie to her own devices; LaDonna puts her bad news on hold; the Bernettes make a Mardi Gras appearance.
1x9 – Folge 9
Davis concocts a remedy for the post-Mardi Gras blues; Annie makes a decision that Sonny takes personally; Janette's latest gig gets bogged down; Antoine becomes LaDonna's unexpected benefactor; Colson warns Albert to avoid trouble on St. Joseph's night.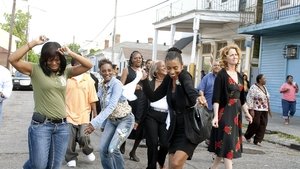 1x10 – Folge 10
In the Season One finale, Toni's concerns about Creighton turn to anger; Albert and the Indians suit up for St. Joseph's night.
Quelle:
themoviedb.org