1x1 – Episode 1
Get a rare and revealing look at Mark Calaway, the man behind The Undertaker, as he prepares for the final match of his storied WWE career against Roman Reigns at WrestleMania 33.
Gesehen von 1 User
1x2 – Episode 2
The Undertaker's greatest fear is realized as his disappointing performance against Roman Reigns fuels the Dead Man to rebuild and redeem himself in a match against John Cena at WrestleMania 34.
Gesehen von 1 User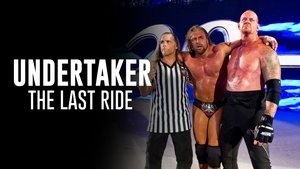 1x3 – Episode 3
Fresh off his stellar performance at WrestleMania 34 against John Cena, The Undertaker seeks closure on his 30-year career in a series of matches with the men he respects the most - Triple H, Shawn Michaels and Kane. With a dream scenario involving all four Legends at WWE Crown Jewel, the stage was set for The Phenom to ride off into the night.
Gesehen von 1 User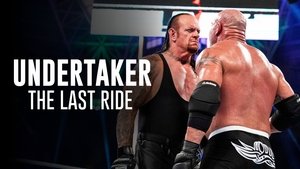 1x4 – Episode 4
Seeking a storybook ending for his legendary career, the Undertaker's mental and physical struggles has come to a head in Saudi Arabia, with disastrous results. And in the wake of that catastrophe, Mark Calaway makes a major decision regarding his future as the Undertaker.
Gesehen von 1 User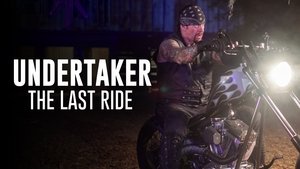 1x5 – Episode 5
With The Undertaker has seemingly content calling it a career after a successful match at WWE Extreme Rules, however the lure of a WrestleMania dream match with AJ Styles brings you The Deadman back for perhaps his last ride at The Showcase of the Immortals.
Gesehen von 1 User
1x6 – Episode 6
Taken from his Last Ride, The Undertaker was reveals that his favorite stories and secrets for all his Creatures of the Night. Hear forbidden tales was about The Phenom's debut, Madison Square Garden, the legendary Yokozuna, the Godfather, the infamous Wrestler's Court and much more. Narrated by actor Timothy Olyphant.
Gesehen von 1 User
Quelle:
themoviedb.com