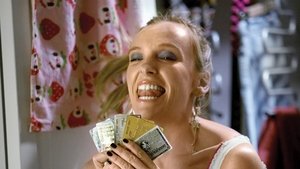 1x1 – Teenie Alarm
Tara Gregor is a seemingly perfect American suburban mother, married to a loyal and supportive husband, a landscape developer named Max, and two teenage children, the flamboyantly gay Marshall and the rebellious and headstrong Kate. The life-long, mentally unbalanced Tara suffers from Dissociative Personalty Disorder and has three other personalities which emerge at any given time which range from a flirtatious and spunky teenager named named 'T' and a gun-loving male alter-ego named Buck. Despite Tara's husband and kids, as well as Tara's younger sister, Charmaine, ...
Gesehen von 10 Usern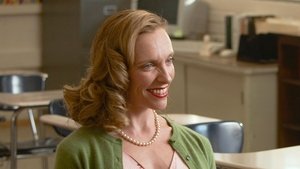 1x2 – Ruhe nach dem Sturm
Tara begins to wonder if people really want her around when she's just herself. She tries to talk to her daughter Kate about sex but she clearly wants to avoid the subject. When son Marshall tells her that his English teacher may phone to talk about a disagreement they had at school, he decides that he would like his Dad take care of it. As a result, another of Tara's personalities makes an appearance. This time it's Alice, a old-fashioned housewife who bakes and irons clothes and the like. Her straightforward manner does solve several problems however.
Gesehen von 10 Usern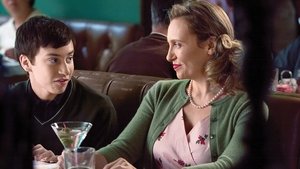 1x3 – Eine Frau für alle Fälle
Tara returns after her recent bout of being Alice but as usual, remembers nothing of what happened. She has a session with her psychiatrist, Dr. Ocean, and expresses her fears that husband, Max, may be more interested in the 'alters' that in her. Meanwhile, Marshall tries out for a role in the school production of Grease. He strikes a friendship with a fellow student, named Jason, on the stage crew and is invited to his school church club. It's not quite what Marshall expected. Also, Tara's sister, Charmaine, refers a friend, named Tiffany, who wants some interior ...
Gesehen von 10 Usern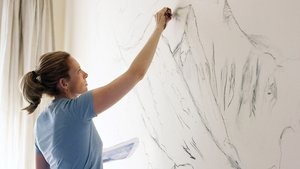 1x4 – Himmel und Hölle
Tara begins to feel stressed out as she starts work on her new mural project for Tiffany. Unfortunately, Tiffany learns about Tara's multi-personality disorder, and becomes a little too curious about 'T', Buck, and Alice, and it affects Tara in a bad way when after an evening out with Tara, Charmaine, and Tiffany, the next morning Tiffany's mural is trashed, and Tiffany suspects one of Tara's alters did it. It also affects Charmaine when Tiffany, in retaliation, gets Charmaine fired from her job. Meanwhile, Max takes Marshall to work with him in which an accident ...
Gesehen von 10 Usern
1x5 – Party Time
Depressed and unhappy then ever over losing her job and being ostracized by the neighborhood, things turn from bad to worse when Tara suddenly turns into her teenage personality 'T' and steals her own car to go on a joyride. While Max and Charmaine chase off after her, Marshall is left at home alone, and he decides to throw a huge party to hopefully win the affections of his schoolmate Jason. Also, Kate blows off her ex-boyfriend, Benjamin, when he shows up at the party with his latest girlfriend, resulting in Kate spending some quality time with her boss, Gene. Max ...
Gesehen von 10 Usern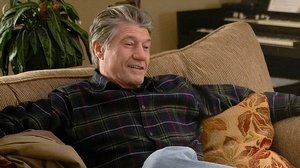 1x6 – Familiengeheimnisse
Tara's parents, Frank and Beverly, come for a visit ostensibly to celebrate Charmaine's 34th birthday. What they really want is for Max and Tara to let the kids live with them so they can have a "normal" life. Max is doing his best to help Tara get through the next couple of days without one of her alters emerging. As their visit goes on, all of the issues of a dysfunctional family come through: Tara's judgmental mom; Tara's father who loves his kids but will always side with his wife; and Charamine who feels neglected by her parents. Neither Max nor Tara will even ...
Gesehen von 9 Usern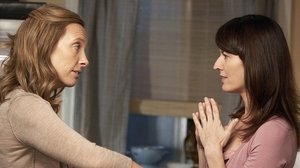 1x7 – Busenfreundinnen
Nach dem Familienstreit während ihres Geburtstagsessens beschließt Charmaine, ihr Selbstbewusstsein aufzupeppen, indem sie ihre schiefen Brüste operieren lässt. Trotz aller Differenzen und Eifersüchteleien bittet sie Tara, sie nach dem Eingriff vom Krankenhaus abzuholen und ihr zu Hause Gesellschaft zu leisten. Dummerweise taucht jedoch nicht Tara in der Klinik auf – sondern ihr Alter Ego Buck. Nach dem ersten Schock lässt Charmaine sich notgedrungen darauf ein, 'seine' Hilfe anzunehmen. Zwar geht der ruppige Vietnamveteran nicht gerade zimperlich mit der frisch operierten Frau um, doch nach einer Weile ist Charmaine selbst überrascht, wie gut sie sich mit Buck versteht. Sie kann mit ihm sogar offener über bestimmte Dinge sprechen als mit Tara. Max hegt indessen den Verdacht, dass ein traumatisches Erlebnis während Taras Studienzeit zu ihrer Persönlichkeitsspaltung geführt hat. Er trifft sich mit einer ihrer ehemaligen Kommillitoninnen – die ihm von einem mysteriösen Vorfall berichtet, der sich damals auf dem Campus ereignete. (Text: ARD)
Gesehen von 9 Usern
1x8 – Weibliche Tricks und Triebe
Convinced that he's seen a new alter personality after the visit from Tara's parents and who may have destroyed Tiffany's mural, Max spends an anxious weekend trying contact Tara's therapist. Tara confronts Max and he has no choice but to tell her what he thinks he saw. The result however is for Alice to emerge. She also thinks she's pregnant. Interestingly, Alice does reveal a very specific relationship with the other alters, particularly when she tell's Max that that there seems to some type of hierarchy among them. But their joint visit to Dr. Ocean doesn't go very...
Gesehen von 9 Usern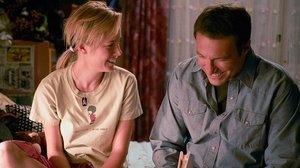 1x9 – Reiseandenken
Tara becomes upset when she learns that Max spoke to her therapist behind her back about her shadowy new alter, named Gimmie. Kate becomes upset with her boss, Gene, at work which leads to both Tara and Kate deciding to go on a road trip together to try to make up for lost time. But things turn bad when Tara and Kate get into an argument over Kate's promiscuity. 'T' emerges and runs off to go to the nearest tattoo parlor and Kate is forced to run after her before she makes a permanent mistake. Meanwhile, Max begins to investigate more into Tara's past but finds just ...
Gesehen von 9 Usern
1x10 – Feuer unterm Dach
Tara is shocked when her therapist, Dr. Ocean, suddenly terminates her treatment leading after telling Tara that she can do better with the next stages of her treatment. Charmaine decides to cheer Tara up by taking her out to a day at a health spa. But at the spa, Tara's new alter-ego 'Gimme' appears and briefly causes a disturbance before 'T' re-emerges. Meanwhile, Max decides to tell Charmaine, Kate and Marshall about Tara's new shadowy and dangerous alter which none of them take too well. Elsewhere, Kate thinks about filing a sexual harassment charge against Gene ...
Gesehen von 9 Usern
1x11 – Schnee von Gestern
Tara, sensing that she's losing control of her other personalities, checks herself into a mental hospital for treatment where her new in-clinic doctor, Dr. Holden, a charismatic expert, pushes her to look into her repressed memories to get at the root of her mental state. Max is also forced to stay at the facility which has a group therapy session for significant others too, but he's wary about opening up his feelings. As Dr. Holden tries to push Tara to remember her past, her other alters, for the first time ever, refuse to emerge at any given time to allow the truth...
Gesehen von 9 Usern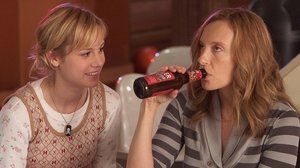 1x12 – Nackte Tatsachen
Tara and Max are both frustrated by the treatment by Dr. Holden she is undergoing and the inability to access her repressed memories. Max is ready to call it quits and Tara decides the time has come to ask her one-time boyfriend, Trip Johanssen, for a face to face meeting. Max is convinced that Tara was raped by Trip during her time in high school, but during their meeting with Johanssen and his wife, 'T' emerges to explain it all to them. 'T' was present when it all happened, but she presents other issues however that leaves more questions than answers. Meanwhile, ...
Gesehen von 9 Usern
Quelle:
themoviedb.org