1x1 – Episode 1
Zack and Cody attend Seven Seas High on the S.S. Tipton, where Mr. Moseby is the cruise ship manager, the twins receive roommates, and London, also a student on the ship, wants absolutely nothing to do with being on the ship.
Gesehen von 6 Usern
1x2 – Episode 2
The class and Moseby take a trip to Parrot Island, where London has gone to avoid the ship's school.
Gesehen von 6 Usern
1x3 – Episode 3
Bailey is mad that London is hogging all the space in their cabin, so she decides to trick her with the myth of the "Sea Snark." She later feels guilty and tells her the truth. Meanwhile, when Zack uses up both his and Cody's meal cards buying things for all of the girls on the ship, they run out of money. Moseby puts them to work so they can earn their keep. Cody decides to enter a yo-yo contest to make some money and Zack agrees to take over both his and Cody's jobs on the ship so Cody can prefect his yo-yo trick.
Gesehen von 6 Usern
1x4 – Episode 4
A crush's rich "boyfriend" and rude mother try to keep Zack and her away from each other. Meanwhile, an intelligence test between London's dog, Ivana, and Bailey's pet pig, Porkers, is held, with Cody as the referee.
Gesehen von 6 Usern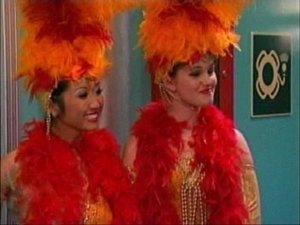 1x5 – Episode 5
The twins sneak out after their curfew to catch the Starlight Follies, suspecting that their teacher, Miss Tutweiller, is one of the showgirls. Elsewhere, London and Bailey try to find out if Miss Tutweiller and Mr. Moseby are dating.
Gesehen von 6 Usern
1x6 – Episode 6
When the SS Tipton crosses the International Dateline, lightning strikes and the day keeps reliving over and over again. Cody is the only one realizing this.
Gesehen von 6 Usern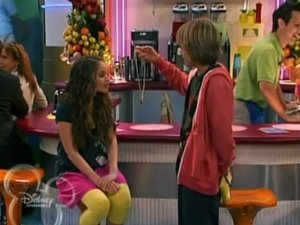 1x7 – Episode 7
Zack, Cody, London, and Bailey meet Arwin's equally clumsy cousin Milos.
Gesehen von 6 Usern
1x8 – Episode 8
Cody tries to get proof of a mythological sea creature.
Gesehen von 6 Usern
1x9 – Episode 9
Cody and Zack invite their friends to meet them on the ship.
Gesehen von 6 Usern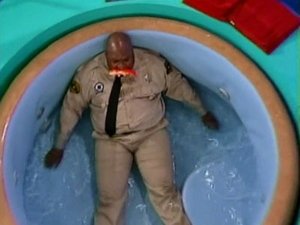 1x10 – Episode 10
London makes fun of Bailey's clothes and causes Bailey to scream at her.
Gesehen von 6 Usern
1x11 – Episode 11
The kids set Moseby and Ms. Tutweiller up on a date.
Gesehen von 6 Usern
1x12 – Episode 12
Cody takes Zack with him to visit his guru, a Swami who lives in the top of a mountain who charges high prices for everything he sells. Mr. Moseby is having computer problems and is trying to contact the call center for help, but without any success. Padma, who was originally London's roommate on the ship, but left after London bribed her, asks London to help convince her mother that she was still at sea.
Gesehen von 6 Usern
1x13 – Episode 13
Maddie Fitzpatrick attends the cruise on the ship as it heads to a castle in a country called Lichtenstamp, whose young prince becomes enamored with Maddie.
Gesehen von 6 Usern
1x14 – Episode 14
The ship docks near Rome and London falls for a young, handsome musician named Luca while playing in the streets. Later, as Bailey searches for her money belt key, she overhears that Luca and his uncle, Marco, are actually con men and had already conned London for twenty thousand dollars.
Gesehen von 6 Usern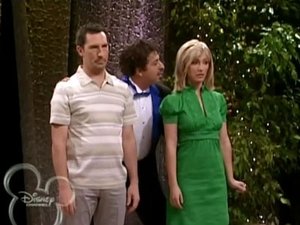 1x15 – Episode 15
A performing hypnotist entrances London into thinking she is Bailey.
Gesehen von 6 Usern
1x16 – Episode 16
Zack and Cody are visited on the ship by their parents, who are on the ship to perform in a show, much to the twins' embarrassment.
Gesehen von 6 Usern
1x17 – Episode 17
London holds a competition between Cody and Woody to decide which one of them will accompany her on her trip to the Tipton Space Station. Desperate to win, Cody and Woody each try to sabotage the other during the competition. Meanwhile, Zack is in charge of the senior citizen's activities and meets a passenger who is unwilling to participate in any of the activities.
Gesehen von 6 Usern
1x18 – Episode 18
When Marissa, a girl with amnesia, is brought aboard the ship, Zack and Woody suspect she might be a mermaid. Cody becomes upset because of the overuse of towels on the ship.
Gesehen von 6 Usern
1x19 – Episode 19
When Bailey starts feeling homesick, Cody decides to recreate her hometown festival. However, thanks to London, Bailey's hometown boyfriend, Moose, shows up. He and Cody compete in corn bobbin', arm wrestling, and chess to win Bailey's heart, but Cody loses every competition.
Gesehen von 6 Usern
1x20 – Episode 20
After Kirby injures Moseby, Connie takes over Moseby's work and breaks a boat in a bottle intended as a gift for the captain. Everyone tries to comfort Moseby, but none of them do any good.
Gesehen von 6 Usern
1x21 – Episode 21
Hannah Montana boards the S.S. Tipton on her way to a concert performance in Honolulu. To impress Bailey, Cody enlists Woody to help him get tickets. Meanwhile, the Russos use a little magic to spice up their vacation. Alex pulls a prank on Justin for which Mr. Moseby blames Zack, while Max introduces London to a magical suitcase.
Gesehen von 6 Usern
Quelle:
themoviedb.org