1x1 – Reboot in Brooklyn
Experienced waitress Max meets her new co-worker, former rich-girl Caroline, who team up for a new business venture.
Gesehen von 66 Usern
1x2 – Private Grenzen
Caroline thinks she's doing Max a favor when she takes it upon herself to facilitate her break-up with Robbie.
Gesehen von 66 Usern
1x3 – Shopping-Krieg
Max introduces Caroline to the art of thrift store shopping, which takes a dangerous turn when a battle erupts over a T-shirt.
Gesehen von 66 Usern
1x4 – Die Probleme der Reichen
Max gets a glimpse at Caroline's former life of luxury when she decides to get her much-needed bite guard from her old home.
Gesehen von 65 Usern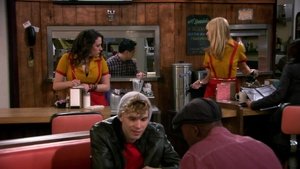 1x5 – Schuldenkrise
Caroline and Max throw a 90's themed party, hoping to raise money.
Gesehen von 64 Usern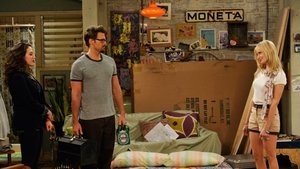 1x6 – Das Schrankbett
Caroline tries to build a Murphy bed for herself in Max's apartment. Meanwhile, the chemistry between Max and Johnny heats up.
Gesehen von 64 Usern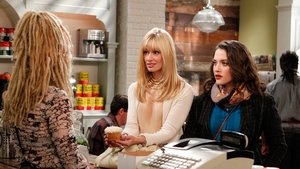 1x7 – Nicht hübsch genug
Caroline enrolls herself and Max in a cake-decorating class to increase their skill level and take their cupcake business to the next level.
Gesehen von 64 Usern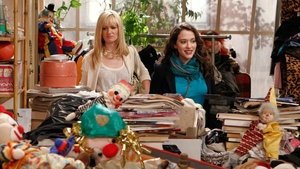 1x8 – Der Messie
Caroline and Max are waist-deep in clutter when they clean a hoarder's apartment to make extra money; Max learns that Johnny has been keeping a secret.
Gesehen von 64 Usern
1x9 – Johnny und Cash
Johnny's girlfriend has a devious plan in mind when she hires Max and Caroline to bake cupcakes for an art show featuring his work.
Gesehen von 64 Usern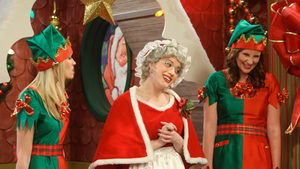 1x10 – Elfenterror
Caroline and Max spend Caroline's first broke holiday season working at a department store's Santaland to earn extra money.
Gesehen von 64 Usern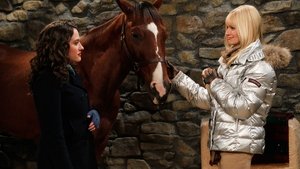 1x11 – Altes Geld sucht neuen Stall
Max and Caroline try to find Chestnut a job in order to get him lodging for the winter. Meanwhile, Peach, the mother of the twins Max babysits, auditions for "Real Housewives of TriBeCa."
Gesehen von 64 Usern
1x12 – Küchenkrise
When Max's stove breaks, Caroline tries to return some expensive rings to Barney's department store, but discovers her surname is no longer an asset at her former home away from home.
Gesehen von 64 Usern
1x13 – Die geheime Zutat
In the midst of her new obsession with couponing, Caroline discovers the secret ingredient to Max's cupcakes.
Gesehen von 64 Usern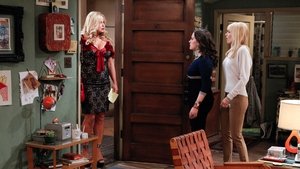 1x14 – Der unbekannte Nachbar
Max and Caroline are suspicious of the new upstairs neighbor who moves in after the old tenant dies.
Gesehen von 64 Usern
1x15 – Der blinde Fleck
Max and Caroline must prove their cleaning skills to Sophie in order to be hired as maids for her cleaning business.
Gesehen von 64 Usern
1x16 – Gebrochene Herzen
Max shows her softer side after seeing Sophie dressed up sends Earl to the hospital with a heart attack. Meanwhile, Caroline attempts to rekindle an old flame of hers.
Gesehen von 64 Usern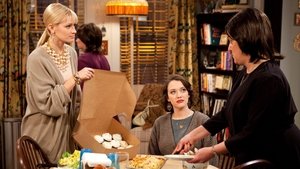 1x17 – Die Ehrenjüdin
Max tries to pass off her cupcakes as kosher when she and Caroline serve them at a boy's Bar Mitzvah.
Gesehen von 64 Usern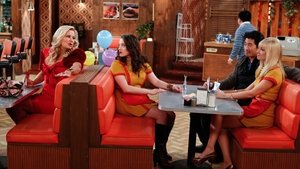 1x18 – One Night Stands
Max joins Caroline on a trip to visit her father in prison. Sophie and Caroline share a secret.
Gesehen von 64 Usern
1x19 – Spring Break
Max and Caroline take a spring getaway at a couple's posh apartment where they've been asked to dog-sit.
Gesehen von 64 Usern
1x20 – Nebenwirkungen
In an effort to raise money to help Caroline's father, Max convinces Caroline to partake in a clinical drug trial.
Gesehen von 64 Usern
1x21 – Im Steuersumpf
Caroline promises to drop Earl's tax return in the mail, but gets sidetracked helping Max file hers.
Gesehen von 64 Usern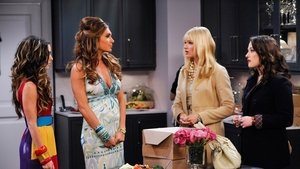 1x22 – Die Buttercreme-Blamage
Max's babysitting gig with Peach is in peril if the cupcakes she and Caroline deliver to Peach's socialite friend aren't perfect.
Gesehen von 64 Usern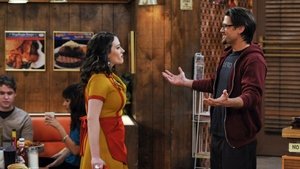 1x23 – Ballköniginnen (1)
Max and Caroline plan to attend a big fashion gala at the Metropolitan Museum of Art where Martha Stewart is scheduled to be a guest, in an attempt to have her taste their cupcakes and get her seal of approval.
Gesehen von 64 Usern
1x24 – Ballköniginnen (2)
After Sophie helps them get proper evening clothing, the girls are forced to ride Chestnut to the ball when Oleg's car breaks down. They are stymied by the same party planner who rejected them in Part 1, as Caroline is not on the list. Max, however, comes up with a plan to sneak in. Han reveals that he used to be a jockey.
Gesehen von 64 Usern
Quelle:
themoviedb.org