1x1 – Auf gute Nachbarschaft
Kate Nixon tries to raise her imperfect family in the 'perfect' town of Westport.
Gesehen von 4 Usern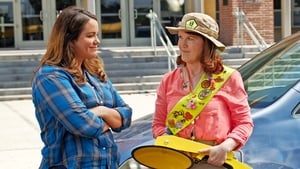 1x2 – Insiderhandel
Exhausted Kate tries to juggle her kids, school, and a sick husband.
Gesehen von 4 Usern
1x3 – Westport Zombies
Kate reluctantly competes in the Westport Halloween "Zombie Run", while Greg and Anna-Kat get a little too much in character for the "zombie" part of the run.
Gesehen von 4 Usern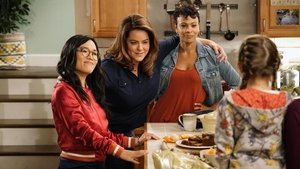 1x4 – Das Familienportrait
When Anna-Kat draws a super plus-sized portrait of Katie for the school art show, Katie sets out to retrieve it. Meanwhile, with Katie away, Doris is left in charge of Oliver and Taylor, and is determined to whip them into shape with her Tiger Mom skills.
Gesehen von 4 Usern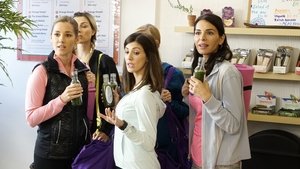 1x5 – Die Geburtstagseinladung
Katie starts acting like the other Westport moms just to get Anna-Kat an invitation to a popular girl's birthday party.
Gesehen von 4 Usern
1x6 – Happy-Pills
Katie's mother shows up for Thanksgiving.
Gesehen von 4 Usern
1x7 – Ein eingespieltes Team
Katie and Greg throw themselves into PTA politics when they learn that Anna-Kat's special needs teacher, Dr. Ellie, has been cut from the school budget. Greg gets elected to the PTA, but Katie may not be able to keep her mouth in check long enough to win the votes they need.
Gesehen von 4 Usern
1x8 – Mit Anstand und Etikette
Oliver takes dancing and manners classes in hopes of getting the girl he likes to go to the Westport Cotillion with him, and asks for his dad's help in keeping it secret from Katie.
Gesehen von 4 Usern
1x9 – Die falschen Enkel
Katie's holiday spirit is soured when Viv corners her into helping out with the school Christmas pageant. Greg, determined to teach Taylor and Oliver the true meaning of Christmas, takes them to a local nursing home to cheer up the residents.
Gesehen von 4 Usern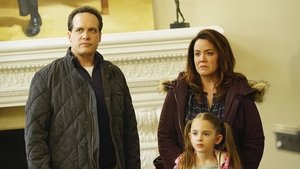 1x10 – Der Mami-Blog
Katie and Greg are thrilled that Anna-Kat has a play-date, until they learn that she's a budding kleptomaniac.
Gesehen von 4 Usern
1x11 – Der Stromausfall
A snowstorm leaves the Ottos stranded.
Gesehen von 4 Usern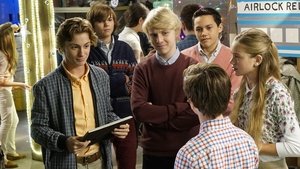 1x12 – Die Überraschungsparty
Katie ambushes Oliver with a surprise birthday party.
Gesehen von 4 Usern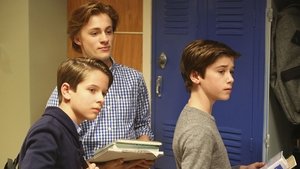 1x13 – Zu Verkaufen
The Ottos' house is put up for sale.
Gesehen von 4 Usern
1x14 – Liebe ist …
Greg's over-the-top gestures derail Katie's plans for a low-key Valentine's Day; Oliver gets an expensive gift for his crush; Taylor tries to outsmart her parents to attend a party.
Gesehen von 4 Usern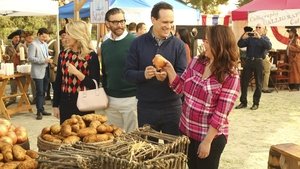 1x15 – Männerfreundschaft
Greg befriends a fellow history buff who happens to be married to Katie's nemesis.
Gesehen von 4 Usern
1x16 – Kontrollfreak Katie
Katie is fed up with the family complaining about her meddling in everything they do, so she decides to back off and let everyone fend for themselves. Meanwhile, incensed that she got sold defective trash bags at the local grocery story, Katie decides to fight back.
Gesehen von 4 Usern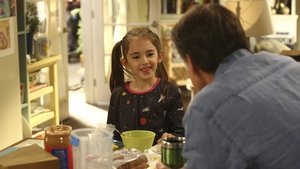 1x17 – Die Ehren der Anderen
Katie encourages Viv to stand up to her boorish husband, Alan, but things backfire when Viv succeeds and decides to leave him - and move in with the Ottos.
Gesehen von 4 Usern
1x18 – Französisch für Anfänger
Greg Otto has a motto: "Never quit." Greg challenges Katie and daughter Taylor to live by the motto despite their desires to quit. Meanwhile Oliver's vision board causes speculation.
Gesehen von 4 Usern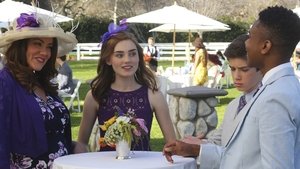 1x19 – Der alte Freund
When Doris insists that Katie attend the charity polo match she's organizing, Katie invites her crass best friend from college, Billy, to inject some life into the festivities.
Gesehen von 4 Usern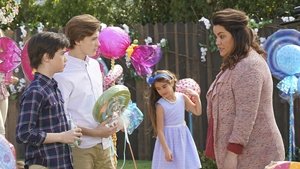 1x20 – Allein unterwegs
Anna-Kat tells her parents that all she wants for her birthday is a chance to walk the three blocks to the library alone. Meanwhile, Greg has a hard time adjusting to the fact that Taylor has a boyfriend, and Katie is annoyed that Oliver's entitled friend Cooper Bradford seems to be spending every waking moment at the Ottos.
Gesehen von 4 Usern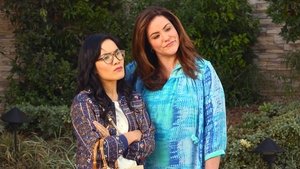 1x21 – Der Club
Anna-Kat is scared to take a bath for fear of drowning and Katie is scared of the moms judging her body if they go swim together in the club pool, Taylor has to stand up to Doris for expecting her to babysit and Oliver teaches Greg a little about style.
Gesehen von 4 Usern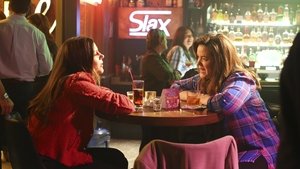 1x22 – Blackout
Katie and Greg enjoy a night on the town with Angela's ex after she helps Greg land a book deal, but Angela's ex soon accuses Katie of being a bad friend.
Gesehen von 4 Usern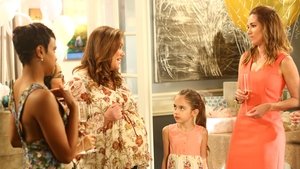 1x23 – Vollblut-Mom
Katie has been avoiding the mandatory volunteer hours at her kids' schools all year. But when the other moms pressure her, she hits on a genius excuse after wearing a fake pregnancy "empathy" bump leads everyone to think she is pregnant.
Gesehen von 4 Usern
Quelle:
themoviedb.org