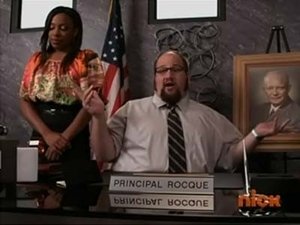 1x1 – Big Time Audition
Kendall Knight, James Diamond, Carlos Garcia, and Logan Mitchell are four high school hockey fans from Minnesota. They are given an opportunity by record producer, Gustavo Rocque, to move to Hollywood as part of his latest boy band project known as Big Time Rush. Along the way, they stay at the no-so-luxurious Palm Woods Hotel in Hollywood and face an uptight hotel manager, grueling recording sessions, corporate bureaucracy, crazed fans, meet girls, cause chaos, and go on other adventures. Kendall's mother and sister Katie join the four boys and have hilarious romps ...
Gesehen von 3 Usern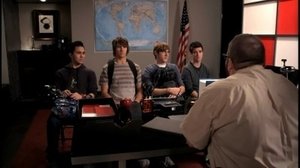 1x2 – Big Time School of Rocque
Kendall, Carlos, James, and Logan are required to attend four hours at school. However, instead of going to school at the Palmwoods Hotel, which they all have their own fantasies about, Gustavo insists that they attend school at his recording studio, which operates out of a supply closet. Katie want to go to the Palmwoods School as well, but since the school is only for kids in the entertainment industry, she and her mother attempt an acting career by auditioning for television commercials.
Gesehen von 3 Usern
1x3 – Big Time Crib
The four "hockey heads" need some home improvement for their new apartment, despite the objections of Reginald Bitters, the Palm Woods manager. This couldn't possibly come at a worse time, because Arthur Griffin has warned Gustavo that RCM CBT Global-Net Sanyoid, the parent company of Rocque Records, is threatening to dump the entire music division. The proposal to do otherwise hinges on a video designed to make an impression on the company's aging Japanese CEO, starring the boys.
Gesehen von 3 Usern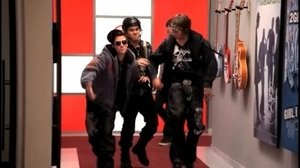 1x4 – Big Time Bad Boy
The company that owns Rocque Records insists that one of the members of BTR should take on a faux-bad boy persona. When neither of them are able or willing to be as bad as the company wants them to be, Griffin hires a fifth member named "WayneWayne" to join the band and show them what being bad is all about. Luckily, a casual observation by their teen method actress friend Camille makes them realize that even he's not worth all the hype, but is that enough to keep WayneWayne and his corporate-hired posse from replacing one of the boys?
Gesehen von 3 Usern
1x5 – Big Time Love Song
RCM CBT Global-Net Sanyoid wants Gustavo to write a love song for the boys to perform, but they need inspiration. And that inspiration comes in the form of a new arrival at the Palm Woods Hotel - a pretty young girl named Jo Taylor who's has musical aspirations of her own. For Gustavo, writing the actual song proves to be far more difficult, and his ordeal is further compromised by the presence of Kendall's sister Katie, who has to write an essay for school on an adult she supposedly idolizes.
Gesehen von 3 Usern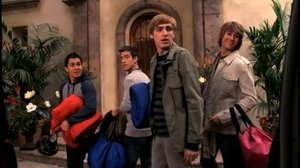 1x6 – Big Time Mansion
When Gustavo has to go away on business, he lets the guys house-sit his mansion. While the boys do their best to keep the house in pristine condition, they inevitably destroy everything inside that Gustavo values.
Gesehen von 3 Usern
1x7 – Big Time Photo Shoot
The four boys tell Camille how a publicity photo and competition with another teen heartthrob led to disaster for them all.
Gesehen von 3 Usern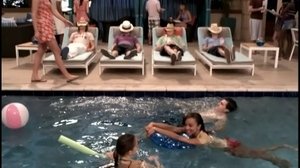 1x8 – Big Time Break
Spending all their time together since moving to LA has given guys cabin fever, so they decide to spend some time apart.
Gesehen von 3 Usern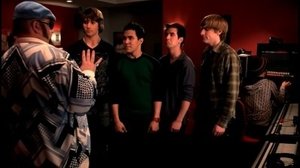 1x9 – Big Time Demos
It's been three months since the boys of Big Time Rush moved to Hollywood to record their demos. Now its now up to Griffin to decides the future of the band.
Gesehen von 3 Usern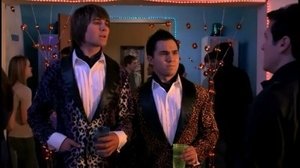 1x10 – Big Time Party
After learning that Gustavo is hosting a party at the studio that the boys are not invited to, they guys decide to host their own party at the Palm Woods.
Gesehen von 3 Usern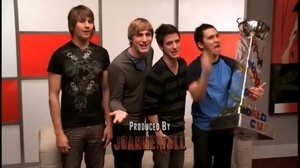 1x11 – Big Time Jobs
The boys have to find jobs after they are forced to pay $2000 to the hotel after all the destruction that they cause.
Gesehen von 3 Usern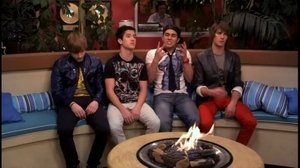 1x12 – Big Time Blogger
Gustavo thinks its time to build some hype around Big Time Rush and sets up an important interview with famous blogger, Deke. Deke has been known to make or break a career so the guys must get this right.
Gesehen von 3 Usern
1x13 – Big Time Terror
Gustavo needs a place to stay since his mansion is being fumigated and Mom invites him to stay at the Crib. At the same time there is some sort of "Paranormal Activity" taking place at the Palm Woods
Gesehen von 3 Usern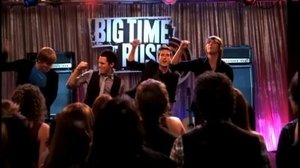 1x14 – Big Time Dance
The kids at the Palm Woods Hotel want to throw a school dance party at Gustavo's recording studio, and he agrees upon the condition that the boys perform one song, and learn some new dance moves supplied by a flamboyant choreographer. Kendall and Katie decide to use this opportunity to get a date for their mother, while Jo tries seemingly in vain to invite him. James helps Logan invite Camille, and ends up getting more than several dates of his own. And all three of the Jennifers insist on inviting Carlos, on the condition that he impersonates three different boys... ...
Gesehen von 3 Usern
1x15 – Big Time Sparks
Jordin Sparks is staying at the Palm Woods while she records a new song with Gustavo. The guys are told to stay away from her because they are bad luck.
Gesehen von 3 Usern
1x16 – Big Time Fever
The guys are continuing to live their Hollywood dream, however James, Logan & Carlos begin showing odd behavior. Logan has lost his uptight edge, Carlos wants to be one of the Jennifers, and James can't stop spray tanning and is now orange!
Gesehen von 3 Usern
1x17 – Big Time Video
Rocque Records wants to make a music video for BTR's song "The City is Ours," and despite Gustavo's insistence that they do it his way, Kendall, James, Logan, and Carlos insist on giving parts in the video to all their friends... and more.
Gesehen von 3 Usern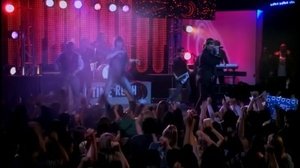 1x18 – Big Time Concert
On the eve of their first album release Griffin dashes the boy's music dreams and they return home to Minnesota. Coming to terms with how their world has changed, the guys decide to take control and with Gustavo plan their first big concert.
Gesehen von 3 Usern
1x19 – Live from Times Square
Join Kendall, James, Carlos and Logan of Big Time Rush in their first-ever concert special, recorded live in New York City.
Gesehen von 3 Usern
Quelle:
themoviedb.org