1x1 – Folge 1
Zurg's Hornets spring Torque from a prison transport and have him brought to Planet.
Gesehen von 2 Usern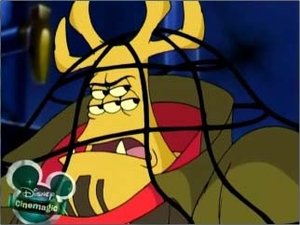 1x2 – Folge 2
Star Command is directly in the path of an asteroid field. Buzz and the Rangers respond to the emergency and start to destroy the asteroids...but they keep on coming. The asteroids appear to be under some power source that is aiming them at Star Command. Buzz and XR take off to find the source of the asteroid attack and Mira Nova and Booster stay behind to help Star Command. The source of the attack is an evil, female, Big-Headed alien known as Gravitina,the Mistress of Mass...and she has a big crush on Buzz.
Gesehen von 2 Usern
1x3 – Folge 3
After a series of high tech robberies the team decides to put XR as bait to lure the robber who turns out to be a previous experimental robotic ranger XL.
Gesehen von 2 Usern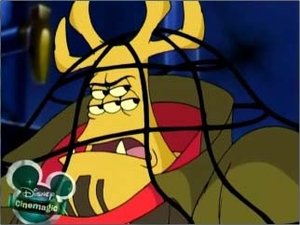 1x4 – Folge 4
Booster sneaks in an growing plant from Riason; XR sneaks in children for private tours of Star Command; Mira, instead of completing her paperwork, throws it in the trash while Buzz is hunting a spy on Star command.
Gesehen von 2 Usern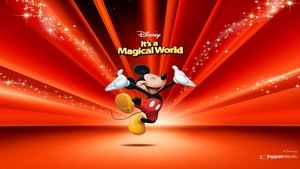 1x5 – Folge 5
When the ambassador of Gargantua announces his intent to join the Galactic Alliance, a few extremists try to stop and assassinate him before doing so. Buzz and his team get charged with his protection.
Gesehen von 2 Usern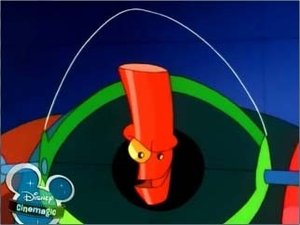 1x6 – Folge 6
After Team Lightyear rescues a mysterious box from a cargo freighter that is under attack by Warp Darkmatter, they bring the box back to Star Command, unaware that they are actually falling right into Zurg's evil trap. The box contains a robotic energy vampire named NOS-4-A2, who was created by Zurg to destroy Star Command using his ability to control any machine he bites, including XR!
Gesehen von 2 Usern
1x7 – Folge 7
Zurg shows off his latest invention, capable of destroying planets at freewill, on Tradeworld.
Gesehen von 2 Usern
1x8 – Folge 8
While checking up on a wildlife researcher living on a Wildlife planet, 42 crashes. With the ship damaged, the team has to stay there until repairs are complete. While on the planet, Booster gets kidnapped by poachers.
Gesehen von 2 Usern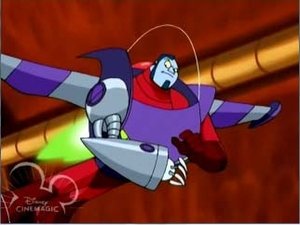 1x9 – Folge 9
After a conflict with Warp Darkmatter, Buzz realizes that he has an implant in his neck that cannot be removed so he is to the suspended from duty. It is also determined that a similar implant is in Warp Darkmatter's neck.
Gesehen von 2 Usern
1x10 – Folge 10
Buzz and XR respond to an emergency distress call that sends them to the planet Sentilla looking for a downed cargo ship full of V-Class Hyper Bombs. Little do they know that the call is just a ruse to lure them to the planet for the amusement of Rentwhistle Swack and his client Klerm. Torque is also looking for the bombs and begins to fight with Buzz in the 'Thrilla on Sentilla' match that Swack has arranged. What Swack didn't count on is that Emperor Zurg shows up too.
Gesehen von 2 Usern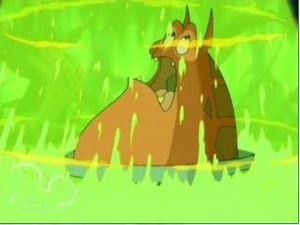 1x11 – Folge 11
XL kidnaps XR and steals a vital component of his. Feeling depressed and neglected, XR runs off to Tradeworld in an attempt to be properly fixed, but only runs into more trouble.
Gesehen von 2 Usern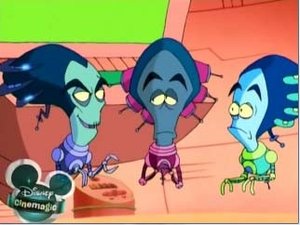 1x12 – Folge 12
While saving a tour shuttle from a star that's going nova Buzz and the Rangers crash land in a desert on an unexplored alien planet. Booster is separated from the others during the crash and crashes unnoticed. The others however are seen by the military and taken to an army base and are classified as invading aliens. Booster wanders the desert until he finds himself in a small town where he is befriended by a little girl who hides him. Buzz and Mira must escape from their captors, find XR and Booster and get back out into space before they are dissected.
Gesehen von 2 Usern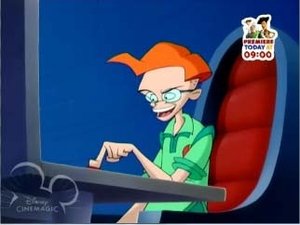 1x13 – Folge 13
When the president of the Galactic Alliance gets trapped in a siege where galactic criminals take control of a prison planet named PC-7 with advanced systems that can even program personalities of criminals and even Rangers.
Gesehen von 2 Usern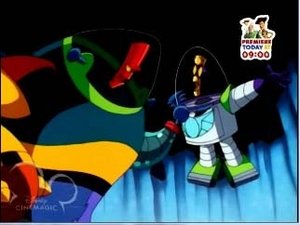 1x14 – Folge 14
Whilst on vacation, Buzz is kidnapped, brainwashed and finds himself working as an office clerk under the name 'Flip Faxtone'. Team Lightyear soon discovers Klerm is behind this and is using Buzz's thoughts to strengthen his latest invention, the Klerm Slambots.
Gesehen von 2 Usern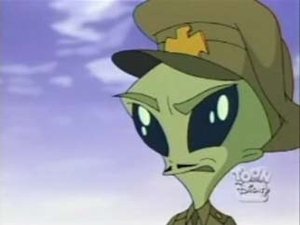 1x15 – Folge 15
Lord Angstrom arranges Mira to wed Fop Doppler as a distraction for his plot to overthrow King Nova.
Gesehen von 2 Usern
1x16 – Folge 16
Smugglers are interrupting the flow of Crystals being mined from the watery planet Bathyos. The Crystals are needed for Crystal Fusion Propulsion and Bathyos has the Galaxy's largest supply. The Rangers are called in to investigate, which angers some Bathyosians who have formed a group called BAAB or Bathyosians Against Air Breathers.
Gesehen von 2 Usern
1x17 – Folge 17
Brain Pod #13 defects from Zurg's service and Zurg either wants him back or destroyed. He calls on the Galxy's most infamous man hunter Shiv Katall to get the job done. Whne word gets to Star Command that Katall has been called Buzz goes after him and dismisses the rest of the team. Mira doesn't like this and decides to intervene in the mission and find Katall. When the team does locate Katall he isn't quite the villain they thought him to be.
Gesehen von 2 Usern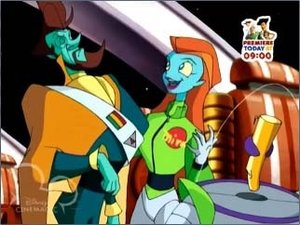 1x18 – Folge 18
The Rangers think Buzz is beginning to crack under the pressure of constantly being on guard against Zurg. They send him to a doctor who recommends vacation time. Buzz is sent to the relaxing planet Rizone for some R & R. However it seems Buzz was right and Zurg is preparing an attack, and he starts by going after Buzz.
Gesehen von 2 Usern
1x19 – Folge 19
A lack of cooperation causes Team Lightyear to be shipped to product testing.
Gesehen von 2 Usern
1x20 – Folge 20
When vegetables start attacking people, Buzz concludes that Zurg is responsible and the team starts investigating in which an old friend of Booster and his father's farm may be involved.
Gesehen von 2 Usern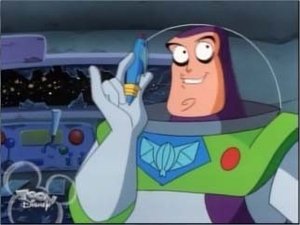 1x21 – Folge 21
To succeed in their latest mission, Mira uses her ghosting powers to walk into a Crystallic Fusion Generator. She emerges as a glowing, hyper-active ranger. Despite her father's warnings on how dangerous this new power is, Mira begins using her new powers to the extreme, eventually falling into the temptation of taking on Zurg by herself.
Gesehen von 2 Usern
1x22 – Folge 22
During an impending crisis, XR downloads all the files of Star Command into himself. Despite being ordered to delete these files due to the potential risk this carries, XR pretends to do so. However, when he makes the mistake of contacting a celebrity whose phone number is in the files, unaware that she was dating Zurg at the time. Zurg, upon learning on what's happened, places a bounty on XR's head to retrieve the files for himself. Now Team Lightyear has to protect XR from the villains that have come to claim this bounty and keep the files safe.
Gesehen von 2 Usern
1x23 – Folge 23
While escorting a dignitary's daughter for Star Command training, the team encounters a plasma monster who, in fact, is Plasma Boy, the girl's boyfriend. Things turn serious after a smitten Booster starts a fight with him.
Gesehen von 2 Usern
1x24 – Folge 24
Zurg's Brain Pods invent a new gas that has the ability to melt and morph anyone that comes into contact with it into a crawling blob. Buzz and Mira are the first to experience its effects and it's not long before everyone in Star Command is infected. The only cure is a unique antidote that Zurg keeps hold of.
Gesehen von 2 Usern
1x25 – Folge 25
When demand becomes high, Cosmo orders a K-3000 Uni-appliance that multi-tasks all of the kitchen's jobs for his diner. However, when NOS-4-A2 bites it, the appliance seizes entire control of the diner. Team Lightyear, much to Buzz's chagrin, has to rely on Professor Triffid's unique genetic technologies to return the diner back to normal.
Gesehen von 2 Usern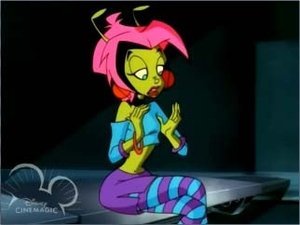 1x26 – Folge 26
After NOS-4-A2 escapes from PC-7, Buzz and XR go to Trade World to arrest him, but after a few initial failures, Buzz has to strike an alliance with a child for his capture.
Gesehen von 2 Usern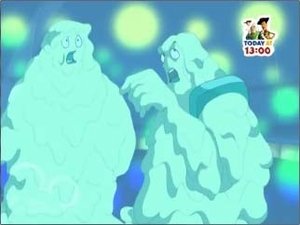 1x27 – Folge 27
Zurg accidentally stumbles into a parallel universe, where an evil Buzz Lightyear rules. Zurg uses this to his advantage in finally capturing the real Buzz, leaving Buzz to experience the terrors of the parallel world, and Zurg free to destroy Star Command.
Gesehen von 2 Usern
1x28 – Folge 28
Zurg gets hold of Team Lightyear's DNA and is able to clone them to create evil versions of the Rangers. In his hurry to do, the clones emerge as kiddie versions of the team left to take on the Rangers.
Gesehen von 2 Usern
1x29 – Folge 29
It's the annual Bunzel harvest on Jo-Ad, but Booster misses it, believing his space rangers duties are more important. Team Lightyear is soon left fighting Torque and XL on Tradeworld...and a deranged Booster, who is struck down by a fever that he originally dismissed as a myth. Now Team Lightyear must keep Booster under control and defeat Torgue and XL so they can get Booster to Jo-Ad to cure him.
Gesehen von 2 Usern
1x30 – Folge 30
Warp Darkmatter attacks a strange planet with a crater of Banpanaliya that holds a secret: it contains a secret gas that devolves everyone who smells it. As a result, the protectors become devolved into lemur like creatures, Buzz get devolved into an Caveman, Mira becomes blue sludge and Booster becomes a dinosaur-like creature, leaving only XR to fight Warp and Zurg's Bugs.
Gesehen von 2 Usern
1x31 – Folge 31
XR is injured while repelling a Vulturan attack. The Rangers mistake metal fatigue as mental fatigue. He is ordered to undergo psych evaluation and while on vacation he is kidnapped and replaced by XL. All part of his plan to infiltrate Star Command.
Gesehen von 2 Usern
1x32 – Folge 32
Buzz and his team offer to protect the ambassador and his delegates.
Gesehen von 2 Usern
1x33 – Folge 33
Zurg's latest creation, Project X, has the ability to turn a person evil against their will. It soon creates havoc on both Tradeworld and then Star Command, ultimately landing Buzz under Zurg's evil spell.
Gesehen von 2 Usern
1x34 – Folge 34
After Shiv Katall's alias is burned, Zurg is suffering from a shortage of credible assassins and bounty hunters, so he hires a new Tangean grounder to hunt a brain pod who tried to defect to Star Command. Mira finds out that he is her ex-boyfriend, and in the following confusion, he captures Buzz so that he can deliver him to Zurg and complete his job.
Gesehen von 2 Usern
1x35 – Folge 35
Buzz and his team fight a ghost trying to disrupt their mission to save a planet.
Gesehen von 2 Usern
1x36 – Folge 36
Booster gets in trouble when he is discovered to still be in contact with Becky from Roswell, even though Roswell is still an undeveloped world. Around that time Zurg invades Roswell and takes it over, with plans to build and deploy a surprise attack fleet to conquer Capital Planet. When Buzz decides to take Booster with him to Roswell's system on a patrol mission to cheer him up, they discover this, and the two must work with Roswell's military at foiling Zurg's plan.
Gesehen von 2 Usern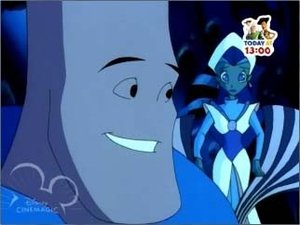 1x37 – Folge 37
While responding to a distress call of a young woman, Buzz walks into a trap set by a disgruntled former Star Command scientist, but Buzz has misjudged the intentions and feelings of both Spirou and Bonnie Lampkin.
Gesehen von 2 Usern
1x38 – Folge 38
NOS-4-A2 overthrows Zurg, and together with XL, takes over Zurg's palace. When Team Lightyear investigate the sudden appearance of vampire hornets, they discover NOS' ultimate plan, the creation of a new weapon that transforms everyone into "wirewolves", as Booster and Mira experience first hand.
Gesehen von 2 Usern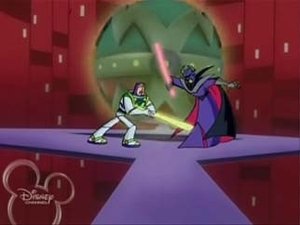 1x39 – Folge 39
Because of lack of evidence, a criminal is about to walk free, making the team depressed. Buzz tells them about how in his initial years when he got depressed due to a similar incident and what inspired him to rejoin Star Command as a Space Ranger.
Gesehen von 2 Usern
1x40 – Folge 40
While investigating the disappearance of ships around a planet which looks like a desert but shows a significant amount of technology, the team ends up stranded along with all the people who crashed there and on detailed inspection they realize that the Shriekers that caused the crash only wanted to trap people and mystery follows.
Gesehen von 2 Usern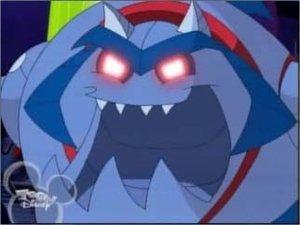 1x41 – Folge 41
Booster is taken prisoner by the Raenoks, who plan to use him for a prisoner exchange to get their leader, Varg, back. Buzz and Mira set out to rescue him, using a new cloaking device developed by the LGMs.
Gesehen von 2 Usern
1x42 – Folge 42
Mira's father comes to Star Command with a special ship without any conventional controls that is driven by thought. Mira gets to solo pilot the craft, but she is ambushed and loses it, so the team sets out to retrieve the captured craft.
Gesehen von 2 Usern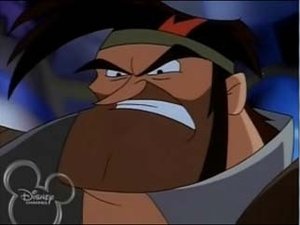 1x43 – Folge 43
Zurg and the Hornets raids a museum and steals a display of fossilized eggs of the extinct Millennial Bugs. Upon obtaining the services of Dr. Ozma Furbanna, Zurg plans to hatch the Millennial Bug eggs. Now Team Lightyear must convince Dr. Ozma Furbanna that Zurg is planning to use the Millennial Bugs to attack Capital Planet.
Gesehen von 2 Usern
1x44 – Folge 44
The Gargantians pose as Buzz in an attempt to get the Galactic President assassinated during the signing of a historic peace initiative. An innocent Buzz is soon jailed for the crime and must break out of prison to find out who is setting him up.
Gesehen von 2 Usern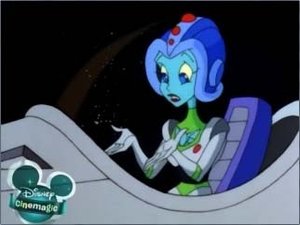 1x45 – Folge 45
When the Gargantian ambassador wants to open a pizza place, he invites Buzz and Booster to show the people what the people from the outside world are like, but thanks to the size difference between normal species and Gargantians, people get scared so they use a machine to become small. When Gargantian militants seize control of the machine for their own ends, Buzz and Booster must regain control of it despite the disadvantage they now find themselves at.
Gesehen von 2 Usern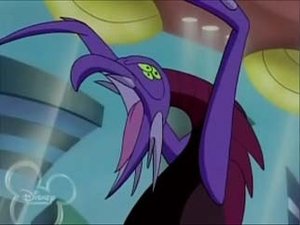 1x46 – Folge 46
Evil Buzz takes up the alias of Shiv Katall and starts stealing high tech stuff. On closer inspection, Buzz and Mira find that there is a ship close to the sun and evil Buzz is involved with Gravitina, who intends to destroy everything with solar flares.
Gesehen von 2 Usern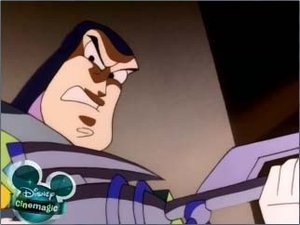 1x47 – Folge 47
While they are pinned down by Zurg's Hornets while protecting Professor Reddshift, to help boost Reddshift's confidence that Buzz will save them in time, Mira, Booster, and XR tell him the stories of when each of them first met Buzz.
Gesehen von 2 Usern
1x48 – Folge 48
The Rangers bust a gang of weapon smugglers...but not the 'big fish' behind it. While they go off on vacation, XR disguised as Booster, insults the mobster and he puts a contract out on Booster. Before long every bounty hunter in the galaxy is gunning for him.
Gesehen von 2 Usern
1x49 – Folge 49
While on a routine equipment testing Buzz is observed by Zurg who wants to steal it. Their quarrel is interrupted by the image of a great floating head which wishes to impose peace on the galaxy by any means necessary. Buzz and Zurg reluctantly ally themselves to stop this threat to the galaxy.
Gesehen von 2 Usern