1x1 – Pilot
A hurricane is quickly approaching a small town in Florida leaving the residents little time to prepare. When the hurricane finally hits, many of the residents' lives are in peril. Rose, one of the town's smallest residents notices some mysterious lights in the heart of the hurricane. Meanwhile, after the storm, Dave discovers some mysterious skeletal remains.
Gesehen von 1 User
1x2 – Lights Out
Ranger Russell Varon finds a strangely eaten corps nearby the wrecked Ranger station, practically a skeleton, and an unconscious airman in a wetsuit, Paxton, who has mysterious bite-marks in the neck. In hospital, brother-in-law Dave Groves continues elaborating his alien landing theory, photographs Paxton's wounds, like his own, and hears him say 'Don't let them win'. Russel's ex Dr. Mariel Underlay, who gets bitten by a living suck-organ broken off Paxton's wound, and her present lover, sheriff Tom Underlay, have a hard time trying to calm the local population, now ...
Gesehen von 1 User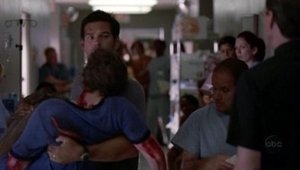 1x3 – Watershed
[lacking the beginning] Taking a shortcut when getting gas, Russel Varron and Kira Underlay pass an upside-down, practically flooded mobile home trailer and dive to investigate it. A mysterious light approaches underwater, and while Jesse observes fascinated causes an explosion, which knocks the boy out. Kira flees but alerts his dad Rssel, who immediately dives, sees the light disappear and carries Jesse to hospital, where ma Mariel diagnoses 'mere' glass cuts and gives him her own blood because AB- is short, but it nearly kills him because of a hemoglobin count ...
Gesehen von 1 User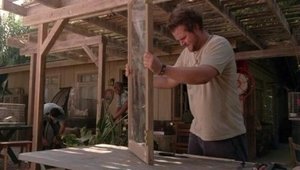 1x4 – Alpha Male
Underlay might get the quarantine he has requested when Russell discovers that escaped laboratory animals may be responsible for a deadly flu virus that has spread throughout Homestead.
Gesehen von 1 User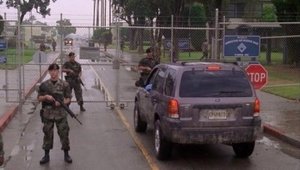 1x5 – Unnatural Selection
One of Russell's fellow workers has been shot and killed by Underlay, and Russell questions the mysterious circumstances surrounding the shooting death.
Gesehen von 1 User
1x6 – The Hunt
After finding an old Cuban refugee who says he lost his family to "the lights," Russell goes fishing to catch one of the mysterious, orange luminescent beings.
Gesehen von 1 User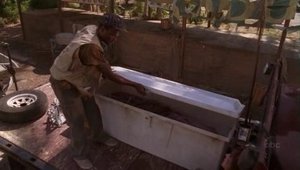 1x7 – Fish Story
After barely surviving a car crash that has left her injured and the fate of her unborn baby uncertain, Larkin is picked up by a man whose suspicious actions cause her to question his motives. Meanwhile, Mariel desperately tries to emotionally reconnect with her son, Jesse.
Gesehen von 1 User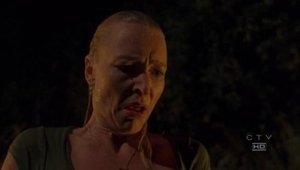 1x8 – The Cradle
A baby is abandoned at Russell's ranger station. Underlay locates the mother, Christina, but she vehemently denies that the child is hers.
Gesehen von 1 User
1x9 – The Dredge
Larkin learns that Russell has a criminal record and as a juvenile he was suspected of a double murder.
Gesehen von 1 User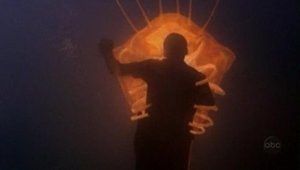 1x10 – Origin of Species
After reading his internet blog about the strange happenings in Homestead, Dave is abducted by a couple, Pria and Healy, who have a vested interest in learning what he knows about the circumstances surrounding the hurricane's aftermath. Meanwhile, Sirk learns the identity of the dead woman found in the bay and tells Sheriff Underlay. Later, Sirk gets his first look at one of the orange, luminescent beings in the water.
Gesehen von 1 User
1x11 – Us or Them
Russell finally confronts Mariel about the changes she's undergone since the hurricane.
Gesehen von 1 User
1x12 – Power
After a visit to Mariel, Russell finds that Tom has taken the children on a vacation without asking permission. Someone is hiding outside of Mariel's house and is discovered by Russell. Larkin is suspicious of Russell's intentions towards Mariel.
Gesehen von 1 User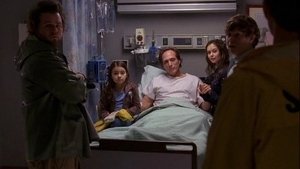 1x13 – Redemption
After Tom is shot, he is taken to hospital to recover. While there, he starts to drift between the past and the present, meeting Mariel for the first time with Russell, but he is fully aware that he already loves Mariel, causing him some confusion during the experience.
Gesehen von 1 User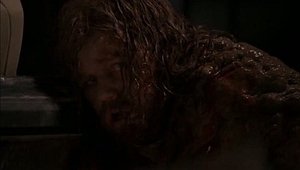 1x14 – All God's Creatures
Russell, Larkin and Dave are in shock after discovering the identity of a mysterious creature that has been lurking around the Varon home.
Gesehen von 1 User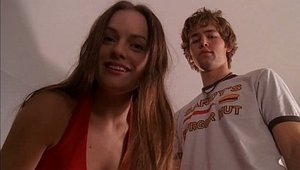 1x15 – The Nest
Curiosity and frustration get the best of Kira as she searches for the truth about her father, Mariel and what is happening to the people of Homestead.
Gesehen von 1 User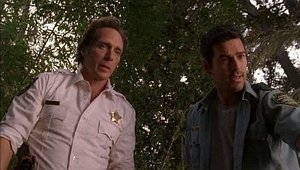 1x16 – The Fittest
While reluctantly teaming up to catch two armed hybrids who are the run and extremely volatile, Russell and Underlay stumble upon several suspicious migrant workers who have been banished from the rest of their group.
Gesehen von 1 User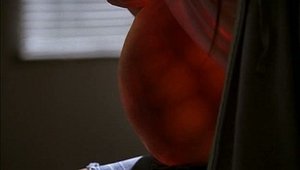 1x17 – The Key
Mariel finds Christine outside the hospital, and Christine forces Mariel to help her with the pregnancy. Mariel tries to contact her husband Tom now that Christine has been found. Also, school starts again, and the students are not all what they seem. Dave finds a boat key and gets Russell to take a trip with him into the lake, expecting to find something in the water, but only to find something much more suspicious...
Gesehen von 1 User
1x18 – Re-Evolution
Russell and Dave discover the island where former CIA operative Eli Szura has been housing special hybrids.
Gesehen von 1 User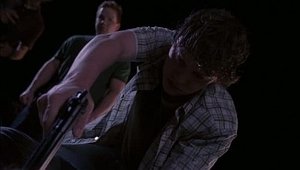 1x19 – The Son Also Rises
Russell discovers that his job may be in jeopardy because of his investigation of the hybrids.
Gesehen von 1 User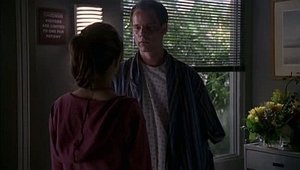 1x20 – Run and Gun
As the storm rapidly approaches, Russell and Underlay try to uncover where Szura has hidden the hybrids.
Gesehen von 1 User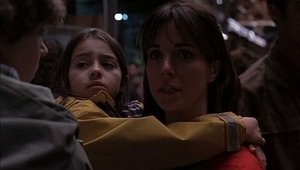 1x21 – Round Up
While Russell and Underlay return to Homestead in an attempt to thwart Szura's plans during the impending hurricane, Mariel, Larkin and the kids are rounded up by the National Guard for their protection. But Mariel and Larkin suspect that their saviors may well be their captors. Meanwhile, Underlay's deputies question Dave as to the whereabouts of the sheriff.
Gesehen von 1 User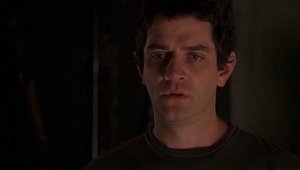 1x22 – The Last Wave Goodbye
Pandemonium ensues as the hybrids continue their roundup of the humans during the hurricane, while Underlay and Russell try to put together a rescue plan.
Gesehen von 1 User
Quelle:
themoviedb.org