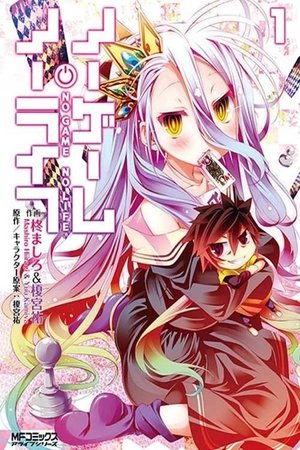 Start

09.04.2014

Regie

Drehbuch
1x1 – Beginner
The story of No Game, No Life centers around Sora and Shiro, a brother and sister whose reputations as brilliant NEET (Not in Education, Employment, or Training) hikikomori (shut-in) gamers have spawned urban legends all over the Internet. These two gamers even consider the real world as just another "crappy game." One day, they are summoned by a boy named "God" to an alternate world. There, God has prohibited war and declared this to be a world where "everything is decided by games"-even national borders. Humanity has been driven back into one remaining city by the ...
Gesehen von 11 Usern
1x2 – Herausforderer
Shiro and Sora attempt to defeat Stephanie Dola in a game in hopes to gain a place to stay in the new land of Erika.
Gesehen von 11 Usern
1x3 – Experte
Sora and Shiro challenge Kurami to a game in hopes to dethrone her and take the throne for themselves. She chooses a simple game of chess, but is it just a simple game of Chess?
Gesehen von 10 Usern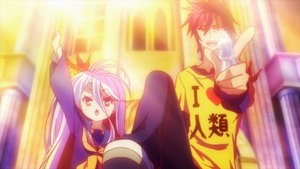 1x4 – Großmeister
Sora and Shiro struggle against Kurami's deceitful game of Chess and their own self-consciousness.
Gesehen von 10 Usern
1x5 – Schwaches Feld
Sora and Shiro entrust government practices to Stephanie, they do nothing but read books or play games all day. Stephanie is disappointed in them.
Gesehen von 10 Usern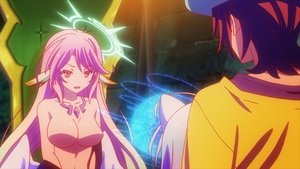 1x6 – Interessant - Ein Zug
Shiro and Sora face the Flugel that lives inside the library, Jibril, in hopes of gaining the library back for the Imanity.
Gesehen von 9 Usern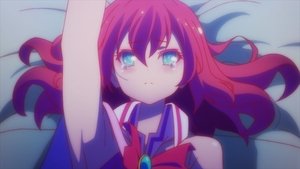 1x7 – Opferzug
Sora and Shiro intend to beat the Eastern Federation at game. Jibril tells them that the Eastern Federation has never lost to Elven Garde and Elkia.
Gesehen von 9 Usern
1x8 – Fake End - Wiederbelebung
Sora and Shiro notice why the Eastern Federation keep winning because they read a diary of the former Elkia king. They visit Embassy of the Eastern Federation in Elkia with Stephanie and Jibril.
Gesehen von 9 Usern
1x9 – Sky Walk - Dissoziationsgesetz
When Shiro wakes up in her bedroom in Elkia castle, Sora was gone as if he doesn't exist. And she is shocked that nobody knows him. What happened to him? Or what did he do?
Gesehen von 9 Usern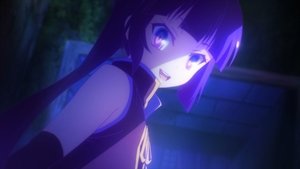 1x10 – Blue Rose - Richtwirkung
Sora and Shiro get the cooperation of kurami and Fil, and they make a fresh resolution to fight against the Eastern Federation.
Gesehen von 9 Usern
1x11 – Killing Giant - Induktionsgesetz
The game of Elkia versus the Eastern Federation begins. Sora and Shiro make a good start using their plans.
Gesehen von 9 Usern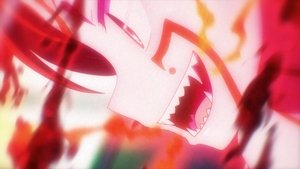 1x12 – Rule Number 10 - Konvergenzgesetz
Sora and Shiro can only run away when Izuna uses her ability called Blood Destruction. Does the Blank still have a chance of turnaround?
Gesehen von 9 Usern
Inhalt
Quelle:
themoviedb.org