1x1 – Pilot
Dr. Daniel Pierce is an eccentric neuroscientist who uses his unique outlook to help the federal government solve complex criminal cases.
Gesehen von 5 Usern
1x2 – Faces
Moretti enlists Pierce's help to solve a murder of a mail-order bride.
Gesehen von 5 Usern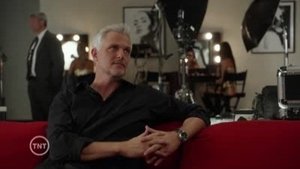 1x3 – 86'd
The FBI is trying to find a serial killer who was last active 26 years who appears to be active again. One of his victims from 26 years ago was so traumatized that she was placed in a psych ward. But Daniel thinks that the doctors misdiagnosed her and that she can help them. Problem is that she thinks it's 26 years ago and that she's still a teen.
Gesehen von 5 Usern
1x4 – Cipher
Pierce tries to crack a coded message left in a newspaper.
Gesehen von 5 Usern
1x5 – Messenger
A young man in a cult claims to be hearing the word of God.
Gesehen von 5 Usern
1x6 – Lovesick
Pierce helps the FBI investigate the murder of a therapist.
Gesehen von 5 Usern
1x7 – Nemesis
Kate wants to impress a new boss and asks Dan to evaluate a young man who's been accused of stalking a federal judge. The judge earlier remanded the young man for treatment as a schizophrenic. When Daniel evaluates the kid as harmless only to have the judge stabbed to death hours later, Kate is told to leave the case alone but Daniel is convinced that the kid is not responsible.
Gesehen von 5 Usern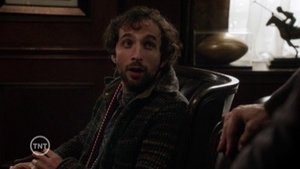 1x8 – Kilimanjaro
Moretti and Pierce investigate the murder of a college student.
Gesehen von 5 Usern
1x9 – Shadow
Pierce is tipped off about a conspiracy to cover the murder of a Senator.
Gesehen von 5 Usern
1x10 – Light
Moretti learns there may be some truth to Pierce's conspiracy theory.
Gesehen von 5 Usern
Quelle:
themoviedb.org