1x1 – Der Raub
After Marta Walraven finally gets her husband Evan to agree to leave her father's mob family, he is shot on his front walk one morning. Unbeknown to her, her brother Irwin Petrova stole 75 kg of cocaine worth $1.5 million from Russian mobster Nicolae Schiller. He tells her it was all Evan's idea leading Marta to believe he was raising cash for when he left the business. Irwin tells her where to find the drugs but finds them missing when she gets there. One of Schiller's henchmen is here however and tells her to return the drugs or the cash equivalent - or else. In the...
Gesehen von 1 User
1x2 – Der Kontaktmann
Having accepted Schiller's proposition, Marta tells her father who assigns a bodyguard to keep watch over her. She asks Mike Tomlin to teach her the business. He explains that their import-export business was a cover to smuggle anything they wanted. He tells her about their contacts but will need a new dock supervisor on their payroll if all is to work smoothly once Schiller calls. They focus on Bob Lagrosse who is down and out after a recent divorce. Tomlin tells her they don't have much time to get him on board and that she may have to do whatever it takes to get ...
Gesehen von 1 User
1x3 – Die Lieferung
Schiller has contacted Marta and set the date and location for the consignment she is to bring into the country. She runs into roadblocks not the least of which is that she is being blackmailed by their their former partner on the docks after Bob tells him what's going on. She's prepared to pay him the $25,000 he demands but when she gets there, she knows something is wrong and has to scramble. Meanwhile, her eldest son Gabriel is supposed to be watching over Boris and Natalie but he leaves them on their own. Boris remembers something about his father's murder. Mike ...
Gesehen von 1 User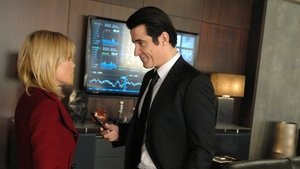 1x4 – Die Flucht
Marta makes her plans to escape with her three kids. Her brother Irwin is released from jail and immediately announces his plans to expand the business. Irwin interferes with he plans when he approaches Schiller to make a deal. Schiller's all for it - and makes Marta his boss. Boris tells his mother what he's remembered about the man who killed his father.Mike Tomlin meanwhile gets a visit room his loan shark and his wife Dina learns just how deep in debt they are. The FBI have found Bob Lagrosse's body and Agent Ramos renews his offer to Marta to help her.
Gesehen von 1 User
1x5 – Die Wanze
After learning that her husband had been talking to the FBI, Marta agrees to wear a wire for her meetings with Schiller. Their first meeting doesn't provide much information and Marta pushes Schiller to let her in at the planning stage of anything in which she might be involved. She's afraid she may have pushed him too far but he soon has her at meetings with gun runners and with a Russian mobster on another deal. Marta isn't too happy with Agent Ramos however and reconsiders the whole set up. At home meanwhile, Marta is upset when she finds her teenage son Gabriel in...
Gesehen von 1 User
1x6 – Die Gefangene
Marta is getting ready to smuggle in the gun shipment for the Russian mobsters when her daughter Natalie disappears. She was out tagging - a picture of a motorcyclist with a yellow stripe on his shoes like the one Boris remembered seeing when his father was shot. Schiller, who had promised to protect her children, tells Marta that the gun shipment takes precedence over a teenager who has probably just run away. He steps up when Marta receives a ransom demand. The kidnapper is known to her. Marta makes the mistake of telling Irwin she found the drugs he stole from ...
Gesehen von 1 User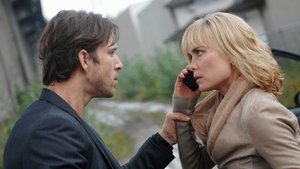 1x7 – Das Koks
As they prepare to move Alexandra Duchenko's arms shipment, Schiller reveals that Alexandra was also the buyer for the drugs that were stolen from him. Irwin is still sleeping with his father's girlfriend Felicity. Nathalie visits Mike in the hospital insisting that he did nothing to hurt her. She wants her mother to visit him. He tells her of Gabriel's involvement in his beating and that it was Irwin, not her husband, who stole Schiller's cocaine. When Marta decides to retrieve the coke, she finds it's gone. Gabriel tells her he told Irwin where to find it. Marta ...
Gesehen von 1 User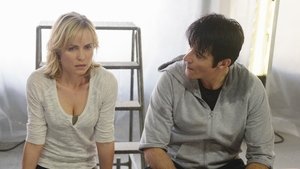 1x8 – Die Abrechnung
Now convinced that Schiller was responsible for her husband's death Marta makes plans to kill him. She gets Schiller to leave her brother Irwin alone until after Alexandra Duchenko's guns are ashore and the deal completed. Someone close to Marta gives her a key piece of information and she realizes that Schiller isn't the killer but in fact someone far closer to home. Gabriel has gotten hold of a gun and feels it's his responsibility to kill Schiller. Marta decides there's only one way to bring it all to an end.
Gesehen von 1 User