1x1 – Mein erster Tag
Von der Bezeichnung "Halbgötter in Weiß" sind sie noch meilenweit entfernt – im Moment ähneln sie eher hilflosen Chaoten in Blau-Grün. Die Rede ist vom schüchternen John "J.D." Dorian, seinem umso selbstbewussteren Kumpel Chris Turk und der liebenswerten, leider etwas nervigen Elliott Reid, allesamt junge Mediziner, die ihr erstes Jahr am Sacred Heart Hospital absolvieren. Gemeinsam meistern sie den Klinikalltag, der mehr Probleme mit sich bringt, als man meinen möchte. Das Medizinstudium ist erfolgreich abgeschlossen und somit der Tag der Wahrheit gekommen – John Dorian, genannt J.D., tritt seine Stelle als Assistenzarzt im Sacred Heart Krankenhaus an. Als er gleich am ersten Tag die unangenehme Bekanntschaft von Dr. Kelso, dem Chefarzt der Klinik, und seinem Kollegen Dr. Cox. macht, ist J.D. froh, nicht der einzige neue Assistenzarzt zu sein: Ihm zur Seite stehen sein alter Kumpel Turk sowie die kühl wirkende, aber äußerst hübsche Elliot …
Gesehen von 122 Usern
1x2 – Mein Mentor
Langsam aber sicher bekommt J.D. Routine bei seiner Arbeit als Assistenzarzt. Probleme gibt es erst, als er sich um einen jungen Patienten namens Will kümmern muss, der unter ernsthaften Lungenproblemen leidet. Jeder von J.D.s Versuchen, den Kettenraucher von seinen Zigaretten abzubringen, schlägt fehl. Unterdessen muss sich Turk um Elliot und Carla kümmern. Die beiden Streithähne geraten immer wieder aneinander, weil jede glaubt, die Bessere zu sein …
Gesehen von 122 Usern
1x3 – Mein Kunstfehler
Turk hat neuerdings nur noch Augen für Carla – eine Tatsache, die den völlig vernachlässigten J.D. schier in den Wahnsinn treibt. Als er zu allem Überfluss glaubt, einen von Turk verursachten Kunstfehler entdeckt zu haben, gibt es heftigen Streit zwischen den beiden. Auch Elliott hat ein Problem, das sie belastet: Sie hat es satt, von Dr. Kelso ständig auf herablassende Art mit Koseworten angeredet zu werden. Ein Gespräch mit dem Arzt bringt jedoch nicht den gewünschten Erfolg …
Gesehen von 122 Usern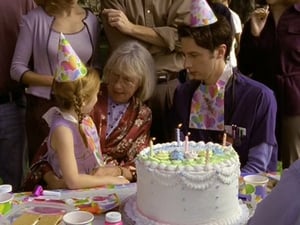 1x4 – Meine Lieblingspatientin
The whole crew learn their share about death when JD takes care of an old woman ready to die, Elliot and Carla watch over a woman who can't speak English, and Turk becomes too close with a patient.
Gesehen von 121 Usern
1x5 – Meine Vorbilder
While J.D. continues to misinterpret Dr. Cox, Elliot discovers parts of her body may have magical healing properties. Turk tries to woo Carla but she may not be as impressed with his gift as he thinks she should be.
Gesehen von 121 Usern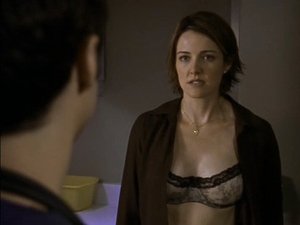 1x6 – Mein Pech
J.D. is assigned to look after a difficult, but beautiful, member of Sacred Heart's Board. Her ties to the hospital may not be the only thing that makes it difficult to treat her. Meanwhile Carla freaks out after her mother in injured when she left her to spend the night with Turk.
Gesehen von 120 Usern
1x7 – Mein Konkurrent
J.D. has a nemesis, Dr. Murdoch. Turk lies to Carla about freezing in surgery.
Gesehen von 120 Usern
1x8 – Meine fünfzehn Minuten als Held
J.D. and Turk save local TV cameraman and become local heroes. J.D. embraces it, but Turk finds all the attention uncomfortable.
Gesehen von 120 Usern
1x9 – Mein freier Tag
It's Thanksgiving at Sacred Heart and J.D. is diagnosed with appendicitis. Dr. Cox tries to gain the attention of his former mentor, and former chief of medicine, Dr. Benson. Meanwhile, Elliot tries to become a 'warmer' doctor towards her patients.
Gesehen von 120 Usern
1x10 – Mein Spitzname
J.D. and Carla struggle as cracks appear in their friendship. Turk battles Kelso for a prime lunch spot and Cox and Elliot disagree over the discharging, or not, of a patient.
Gesehen von 120 Usern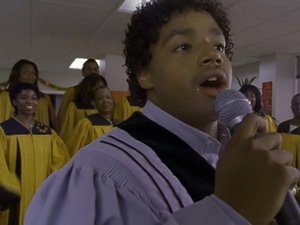 1x11 – Mein Weihnachtswunder
It is Christmas time and no one except Turk feels like celebrating. Cox gets J.D. to video the birth of a friends baby, and once again, nothing seems to go right!
Gesehen von 119 Usern
1x12 – Mein Date aus der Röhre
J.D. is helping Cox reach a 24hour goal without losing one patient. Trouble is, a woman slipped in the hospital and Kelso demands J.D. give her personal attention so she won't sue. Cox is also busy with his record breaking attempt to give Elliot the attention she craves.
Gesehen von 120 Usern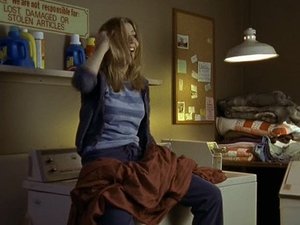 1x13 – Meine zweite Chance
Between the ever increasing pages from the Hospital, J.D. and Alex can't seem to find a moment to be together, stifling their growing romance.
Gesehen von 120 Usern
1x14 – Meine Alex
Some pain killers have gone missing and Alex and Elliot argue over where they may have ended up. Turk discovers Cox may have inappropriate feelings for Carla.
Gesehen von 120 Usern
1x15 – Meine Beziehung
After spending a glorious day in bed together, J.D and Elliot expect to be able to keep their new romance a secret. But this is Sacred Heart and nothing is as it seems.
Gesehen von 119 Usern
1x16 – Meine Melone
Carla makes it her mission to give a coma patient his wishes. Turk tries to get J.D and Elliot back together while J.D. looks after Cox as he loses control.
Gesehen von 120 Usern
1x17 – Mein Student
JD, Elliot, and Turk each get new students, and they each face difficulties.
Gesehen von 120 Usern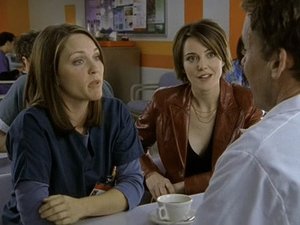 1x18 – Mein schlimmster Fall
J.D. struggles to treat a horrible patient. Elliot tries to confirm her suspicions that Kelso might be a rock and roll star. Cox finds himself torn between 3 women.
Gesehen von 119 Usern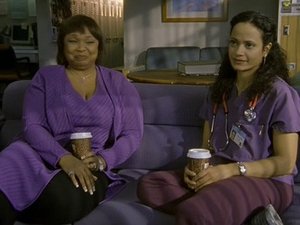 1x19 – Mein alter Herr
The parents of the interns descend on Sacred Heart. Elliot is embarrassed by hers and Turk worries over how well his Mom and Carla get on. J.D. wishes his father was more of a father.
Gesehen von 120 Usern
1x20 – Mein Freund, der Chirurg
Elliot falls for a patient who won't take the hint and ask her out. J.D. is frustrated by Turk's competitive nature.
Gesehen von 120 Usern
1x21 – Mein größtes Opfer
Elliot finally has a boyfriend, but her relationship starts to get in the way of her internship. J.D. gets stuck by a needle and worries he may have contracted Hepatitis B.
Gesehen von 119 Usern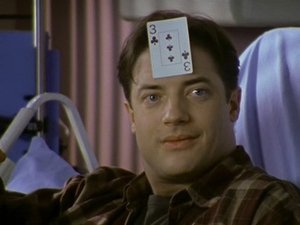 1x22 – Meine Zweifel
When Jordan's Brother, Ben, comes in for a medical exam, Dr. Cox reveals his more compassionate side and J.D. must reluctantly deliver the bad news about Ben's health.
Gesehen von 120 Usern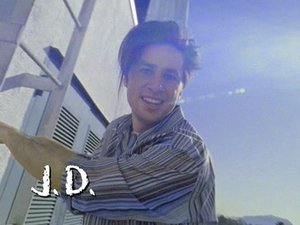 1x23 – Mein Held
Ben's diagnosis sends shock waves throughout the staff at Sacred Heart. Surprisingly Cox is the man keeping everyone afloat.
Gesehen von 119 Usern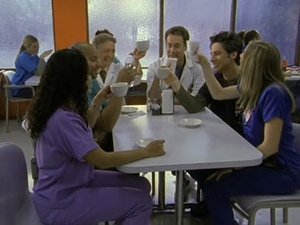 1x24 – Mein letzter Tag
The interns try and make it through their last day as interns before they become residents; Carla and Turk discuss their relationship.
Gesehen von 120 Usern
Quelle:
themoviedb.com