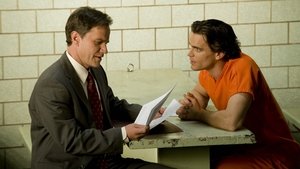 1x1 – Agent mit Spitzbube
United States Federal Bureau of Investigation agent Peter Burke teams up with an unlikely partner to hunt an elusive and vicious counterfeiter known as the "Dutchman."
Gesehen von 22 Usern
1x2 – Mord ist in Mode
After advanced technology embedded with security data is secretly woven into a designer's dress, Neal and Peter must plunge into the world of New York City's Fashion Week to prevent an international criminal from selling it.
Gesehen von 22 Usern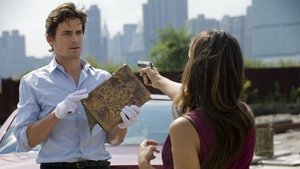 1x3 – Unfriede sei mit euch!
A New York mafia kingpin enlists help from Peter and the United States Federal Bureau of Investigation after his precious bible disappears; Neal finds himself in a tango with a female villain and must decide where his loyalties lie.
Gesehen von 22 Usern
1x4 – Es ist alles Gold, was glänzt
Neal and Peter try to track down smuggled Iraqi artifacts, with clues pointing to either a news producer or a United States Marine.
Gesehen von 21 Usern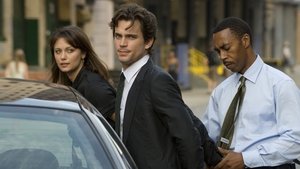 1x5 – Laissez-faire
When a painting is stolen, Peter and Neal are tasked with finding it. They get a lead on the thief, they set a meeting but something goes wrong and the man disappears. They try to find him using info he uttered at the meeting. Later a curator from a museum in Europe claims that the painting was stolen from the museum years ago and when the painting is recovered, he expects it to be returned to him. Neal talks to the owner and learns that her family has a connection to the painting, which makes Neal wonder who the painting really belongs to.
Gesehen von 21 Usern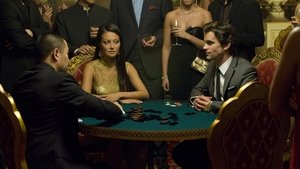 1x6 – Kate oder Peter?
Peter is looking for an FBI agent who went under cover to get something on an Asian criminal who appears to have vanished. He sends Neal under the guise of being a high roller playing Pai Gow. While in the midst of the operation, there's a raid and Neal is aided by the hostess. When they're alone she disengages Neal's wire and reveals that she's an Interpol agent. She wants Neal to make sure the FBI doesn't interfere with an operation in exchange for information about Kate. When asked he doesn't tell Peter anything. But Peter checks her out and learns that the reason ...
Gesehen von 21 Usern
1x7 – Start frei für Agent Fowler
Neal Caffrey has no alibi for the robbery from a Manhattan fashion house's safe of the world's largest pink diamond, which was replaced by a masked man resembling him with a synthetic one bearing his initials. Peter Burke has nothing to prevent Neal being jailed by a hostile agent from OPR, the FBI's internal affairs branch. Neal however escapes, helped only by Mozzie, 'hides' at the Burke home invited by Elisabeth and sets out to prove the only other logical suspect, Tumblane, faked his alibi and was hired by a third party.
Gesehen von 20 Usern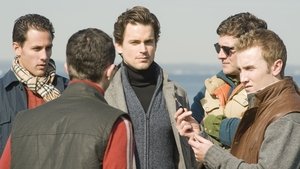 1x8 – Strategien
Neal and Peter go undercover to take down a corrupt group of Wall Street brokers. If the mission fails, Neal's deal with the FBI could be negated.
Gesehen von 20 Usern
1x9 – Auslegungen des Rechts
Peter Burke accepts to help David Sullivan and other victims of a plot in which people are forced to take and pay off a second mortgage due to wrong foreclosures. Neil finds out those are all signed by federal judge Michelle Clark. Mozz helps him collect evidence from her chambers, but Fowler helps Clark turn the table on Burke who tried to trick her into bribing him. Neil must turn the tables on both the fiends.
Gesehen von 20 Usern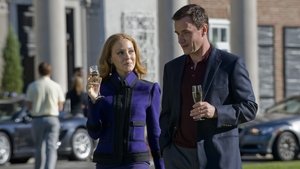 1x10 – Die Dritte Welt vor der Haustür
When June's granddaughter Samantha needs a donor organ, Peter and Neal stumble on the trail of illegal organ trade. Neal approaches Dr. Wayne Powell, the ringleader, posing as an 'approachable' doctor. That leaves only Peter to seduce his female cahoot. Finally an elaborate 'Indian' trap is set.
Gesehen von 19 Usern
1x11 – Elefantenjagd
A female thief escapes from the home of a murdered art collector, posing as a victim. Neal helps bothersome Burke, who invites himself to his luxury home while his apartment has state of the rat HiFi installed, identify and find her. They work out her latest robberies are after a historically priceless set of imperial Chinese jade elephants, a matter of diplomatic interest, but find setting a trap unusually hard.
Gesehen von 19 Usern
1x12 – Ehre ist nicht jedermanns Sache
An old rival of Neal's issues a challenge to re-create a rare bottle of wine owned by Ben Franklin.
Gesehen von 19 Usern
1x13 – Unschöner Deal mit Neal
When the daughter of a man Neal once robbed, is kidnapped and the kidnapper is a man whom Neal worked with and betrayed, will only deal with Neal. So the FBI agent in charge of the kidnapping takes possession of Neal and sends him to meet with the man. When Peter talks to the father, he realizes that the man wants Neal but before he could warn him, he's grabbed. He wants Neal to help pull a job. Peter tries to find him. Neal gets word to Mozzie what he's been doing who tells Peter who figures out what the man is doing.
Gesehen von 19 Usern
1x14 – Ist Hoffnung nur eine Illusion?
Alex Hunter finally teams up with Neil to steal the music-box, which she located in the Italian consul's safe, doubtlessly obtained illegally. Pete smells a rat but is kept at a distance, as the plan requires entering a witness protection relocation to Canada, arranged by dirty agent Garrett Fowler. An explosion changes everything.
Gesehen von 19 Usern
Quelle:
themoviedb.org