1x1 – Working the Gimmick
As Dwayne Johnson runs for president in 2032, he reflects on his life that's shaped him into the man he is today, from growing up in a resilient family, to navigating rebellious teen years, to playing NCAA football.
Gesehen von 2 Usern
1x2 – On the Road Again
Pennsylvania, 1987: Dwayne pretends he's rich to impress popular girl Karen, but a date to Rocky's wrestling match at the flea market risks exposing the truth; stressed about money, Ata takes on a wealthy new client.
Gesehen von 2 Usern
1x3 – Forward, Together
Hawaii, 1982: When wrestlers start dropping out of Lia's Battle Royale, she suspects a rival promoter may be to blame; as Rocky's wrestling career skyrockets, Ata takes a leap of faith to pursue a musical dream.
Gesehen von 2 Usern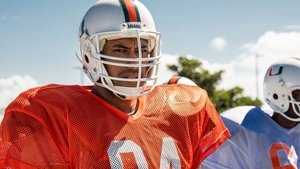 1x4 – Check Your Head
Miami, 1990: Dwayne looks to crack the starting lineup the famed Miami Hurricanes football team and attract the attention of players, coaches and celebrities; however, an unexpected incident sends his season and life into turmoil.
Gesehen von 2 Usern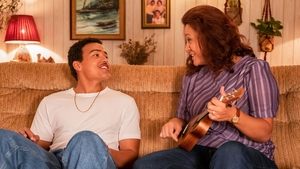 1x5 – Don't Go Breaking My Heart
Pennsylvania, 1987: Ata's relationship with Dwayne gets tested after she makes a heartbreaking discovery about her son; with Rocky on the road, Ata must take matters into her own hands.
Gesehen von 2 Usern
1x6 – My Day with Andre
Hawaii, 1982: Dewey spends a day with Andre the Giant that neither will ever forget; Lia and Rocky prepare for the huge Island Battle Royale, where more than the title is at stake; in 2032, candidate Johnson reveals his running mate.
Gesehen von 2 Usern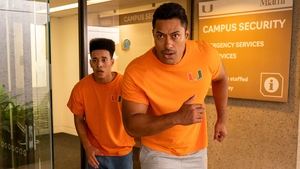 1x7 – Johnson & Hopkins
Miami, 1991: When Dwayne gets an on-campus job at the University of Miami, he goes on an epic adventure with his new work partner, Hopkins; Lia returns to the United States after being deported to Samoa, where she was homeless.
Gesehen von 2 Usern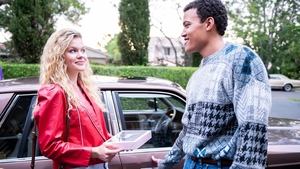 1x8 – My Baby Only Drinks the Good Stuff
Pennsylvania, 1987: When Karen asks to come over to Dwayne's house for dinner, he panics because he's been lying to her about being rich; in 2032, candidate Johnson tackles an emerging public relations crisis.
Gesehen von 2 Usern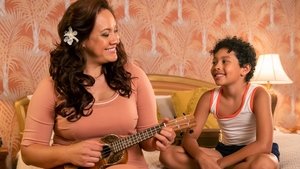 1x9 – A Lady Named Star Search
Hawaii, 1982: While Ata prepares for her "Star Search" audition, Rocky takes an unorthodox approach to helping Dewey deal with some bullies; Lia's conflict with rival wrestling promoter Greg Yao has her on edge.
Gesehen von 2 Usern
1x10 – Good vs. Great
Miami, 1990s: After a devastating injury his freshman year, Dwayne strives to get his college football career back on track; as he fights for playing time, he wonders if big dreams and hard work are enough to get him to the NFL.
Gesehen von 2 Usern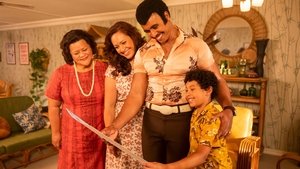 1x11 – Election Day
As election day 2032 approaches, Dwayne Johnson reflects on the ups and downs his family endured during his childhood in Hawaii, Pennsylvania, and Miami, and how the unpredictability of his family's story prepared him for this moment.
Gesehen von 2 Usern
1x12 – A Christmas Peril
An unexpected guest shows Dewey that this is the first in a long line of terrible Christmases. In 1987, Rocky and Dwayne take jobs as a mall Santa and elf. In 1993, Dwayne reluctantly spends a disastrous Christmas with Coach O.
Gesehen von 2 Usern
Quelle:
themoviedb.org