1x0 – Unaired Pilot
The Walker saga begins directly with the death of patriarch William.
Gesehen von 1 User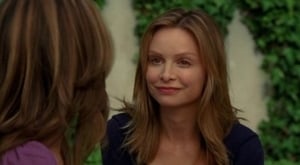 1x1 – Patriarchy
Kitty Walker returns home to California after having been estranged from her mother for three years; she also has a job offer and a marriage proposal to consider. Meanwhile, William Walker has brought his daughter Sarah into the family business, where she soon discovers some glaring financial discrepancies that could undermine the Walker family's way of life.
Gesehen von 1 User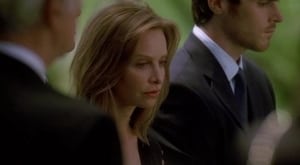 1x2 – An Act of Will
After William's burial, secrets come to light: Ojai Fruit is in financial trouble, and Justin finds out about his father's affair with the mysterious Holly Harper. Meanwhile, Kitty starts her new job and moves in with her mother.
Gesehen von 1 User
1x3 – Affairs of State
Kitty and Warren continue to argue but end up in bed. Tommy and Sarah are at odds at Ojai Fruit Co. as Jonathan surprises Kitty in L.A. At a Walker pool party Nora stuns the family and a shocked Holly that she knew about William's affair.
Gesehen von 1 User
1x4 – Family Portrait
Sarah and Joe both face a big challenge when they discover that something may be wrong with their daughter, Paige. Kitty finds herself torn between two men, Justin begins his new job, Kevin gets jealous after seeing Scotty with another guy, and Nora suspects that Saul has feelings for Holly.
Gesehen von 1 User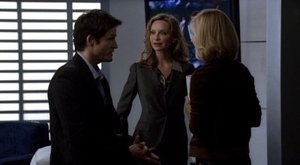 1x5 – Date Night
Nora goes out with David Morton, her carpenter, but things don't turn out as she thought. Kitty goes on a double date with Jonathan, Warren and Amber. Kevin has dinner with Scotty, and sparks fly.
Gesehen von 1 User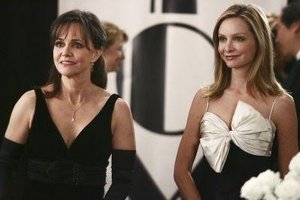 1x6 – For the Children
It's time for Nora's big Ojai-sponsored benefit, though Sarah knows the company doesn't have cash to spend. Surprises abound when family members take the opportunity to get dates, and Tommy gets disturbing news from his doctor.
Gesehen von 1 User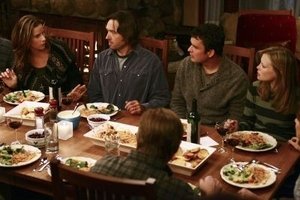 1x7 – Northern Exposure
Needing the cash to help the business survive, the family decides to sell its ranch house. Nora sees this as a perfect opportunity for a final family get-together in a place of so many fond memories; the family disagrees.
Gesehen von 1 User
1x8 – Mistakes Were Made: Part 1
Sarah seeks to uncover a secret about Holly's daughter, Nora goes on a proper date with David, and Kevin tries to win Scotty back. Justin gets a notice to return to army duty, and his thoughts take us back to when he first enlisted.
Gesehen von 1 User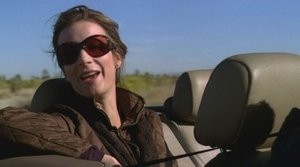 1x9 – Mistakes Were Made: Part 2
Nora continues to reminisce about the days immediately following 911 while Justin recovers from his OD. Kitty attempts to use influence with a Senator to get Justin out of the army. Tommy, Sarah and Kevin road trip to the Nevada desert to check on a piece of land that their father owned.
Gesehen von 1 User
1x10 – Light the Lights
Justin seeks a stay before reporting for duty and ends up in court, Ojai becomes dependent on Holly's goodwill, Kitty gets a job offer she's not sure she wants, and granddaughter Paige convinces Nora to celebrate Hanukkah.
Gesehen von 1 User
1x11 – Family Day
Justin is in rehab and asks the family to join him for a group therapy session. Kitty visits Robert McCallister's at his home as she considers his job offer. Holly makes room for herself at Ojai, and Nora decides to join her.
Gesehen von 1 User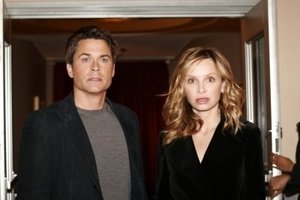 1x12 – Sexual Politics
To prove she and McCallister are not a couple, Kitty tries out a dating service. Kevin meets a guy who seems very interested in him, but claims he isn't gay. Sarah is struck by jealousy, and Tommy can't handle Julia's sex hormones.
Gesehen von 1 User
1x13 – Something Ida This Way Comes
It's Nora's birthday and her family is preparing an elaborate surprise party. Nora's mother shows up, and the kids' video greeting contains more than they bargained for, while Kevin continues his concealed relationship with Chad.
Gesehen von 1 User
1x14 – Valentine's Day Massacre
Valentine's Day has twists in store for the family: Kitty goes fundraising with Robert and finds out he wants to run for President, Kevin plays with Chad's feelings, but ends up with someone unexpected, and Justin gets a call from Tyler.
Gesehen von 1 User
1x15 – Love Is Difficult
As Tommy thinks back to conversations with his father, he comes to a decision about his own future. Sarah's marriage is at a crossroads and she and Joe see a therapist. And Chad makes a move to make things right with Kevin.
Gesehen von 1 User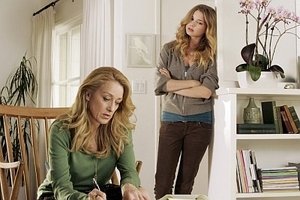 1x16 – The Other Walker
News of William's and Holly's illegitimate daughter, Rebecca, shakes the Walker family to the core. Kevin causes an indirect coming-out for Chad, Justin breaks off with Tyler and a furious Holly declares war on Sarah and her family.
Gesehen von 1 User
1x17 – All in the Family
Nora invites Rebecca to a family dinner, and the family's problems with the new arrival are not well-concealed. Kitty partakes in a family dinner of her own when Robert's children come to town, and Chad invites Kevin to a film premiere.
Gesehen von 1 User
1x18 – Three Parties
Nora is so happy about her writing class that she decides to ask her teacher out. Kitty must go to Senator McCallister's home town on campaign work, and Sarah joins her for the weekend. Chad tells Kevin he finally wants to come out.
Gesehen von 1 User
1x19 – Game Night
The Walkers decide to revisit an old tradition, game night with the Jones family. Kitty sets up a blind date between her brother Kevin and Jason McCallister, and several family members try to reach out to Rebecca as best they know how.
Gesehen von 1 User
1x20 – Bad News
A kiss shared between Rebecca and Joe threatens his marriage. But does Sarah need to know? Nora goes on a date with her teacher, Mark. When a helicopter crash kills two of Robert's staff it causes strong reactions from him and Kitty alike.
Gesehen von 1 User
1x21 – Grapes of Wrath
It's time for the opening of Tommy and Holly's winery, but not everyone has celebrating with Holly at the top of their agenda. Nora takes the opportunity to invite Mark to join her, but ends up in a spirited fight at the party.
Gesehen von 1 User
1x22 – Favorite Son
Julia gives birth prematurely, and when one of the twins has severe complications she and Tommy have a difficult choice to make. A former soldier tries to blackmail the Senator with information about his past. Joe moves out.
Gesehen von 1 User
1x23 – Matriarchy
The family decides to throw an engagement party for Kitty against her wishes. Saul meets an old friend recently divorced from his wife. Justin spends time with his brothers and sisters before going to Iraq, but Nora refuses to say goodbye.
Gesehen von 1 User
Quelle:
themoviedb.org