2x1 – Sechs Milliarden Gründe
Tensions run high when Bull faces off against an old romantic interest who is defending a widow claiming self-defense; Chunk makes a decision about his future.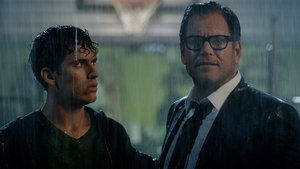 2x2 – Emilys letzter Tag
Bull impulsively agrees to have Benny represent Adam Harris (Sam Vartholomeos), a young man charged with murder for helping his terminally ill girlfriend end her life, a decision which clashes with Benny's religious beliefs.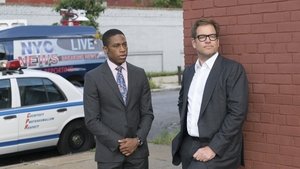 2x3 – Eine Hand wäscht die andere
The DA's office asks Bull to assist them in their prosecution of a fraternity when a pledge accidentally drowns during a hazing incident.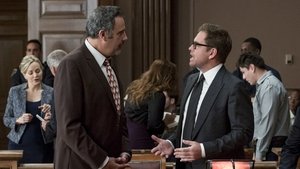 2x4 – Der Glamour-Faktor
Bull hires an eccentric attorney to represent him when a celebrity sues him after his advice regarding her custody case backfires.
2x5 – Schlechte Karten
Bull navigates the unfamiliar rules of a Native American tribal court when his college roommate is accused of committing murder on his reservation. Also, Bull meets Marissa's new boyfriend, Kyle (Gary Wilmes).
2x6 – Die Jugendliebe
Bull is asked by a young, small town lawyer to help with his class action suit against the town's largest employer, who they blame for their illnesses. Bull thinks its a lost cause he's inclined to reject until he learns that one of the plaintiffs is an old flame.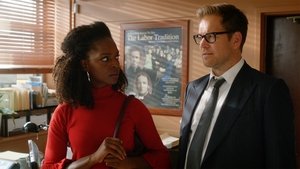 2x7 – Machiavelli
Bull helps represent a young teacher who is being prosecuted for changing test results. The teacher claims she only change one answer in order to help a troubled student to turn his life around and get into college.
2x8 – Der Teufel im Detail
Bull agrees to help the parents of a former employee sue a drug company when their son commits suicide during a drug trial. However, the task is complicated when the company brings in their own trial scientist, Arti Cander. Archie Panjabi guest stars.
2x9 – Truthahntag
As Thanksgiving approaches, Bull releases his team to enjoy the holiday with their families, only to find himself working a case solo when he agrees to help a boxer who is being tried for murder. Also, Chunk makes a major personal decision at his family's Thanksgiving dinner, while Marissa's dinner with Kyle (Gary Wilmes) is abruptly cancelled when he is mugged.
2x10 – Charlie
Bull is amused when he meets a 9-year-old girl who wants to hire him to help her divorce her parents; Bull is shocked when a judge appoints him her temporary guardian; Marissa discovers disturbing Infomation about her boyfriend.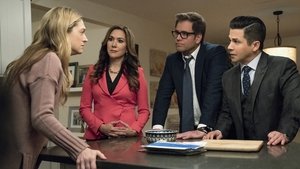 2x11 – Das Mädchen mit den grünen Haaren
Bull helps a teenager who robbed a jewelry store with an older man and tries to convince the jury she was coerced into the job.
2x12 – In der Grauzone
Bull's old colleague needs his help defending a liability case, but there are many twists and betrayals along the way.
2x13 – Verkaufte Zukunft
A widow hires Bull to help represent her when the police decide that she is the most likely suspect in orchestrating her wealthy husband's death, making it look like a home invasion gone wrong.
2x14 – Cyber-Wunderkinder
Bull is brought on to help the FBI's case against a hacker whom they believe breached air traffic control at LaGuardia Airport. But when Cable learns that the accused is her friend's husband, she risks breaking the law - and defying Bull - to try and prove his innocence.
2x15 – Drei blinde Mäuse
The DA hires Bull to help convict Hazel Diaz, an infamous drug dealer who murdered a police officer but has managed to avoid jail for years on an insanity defense by feigning schizophrenia.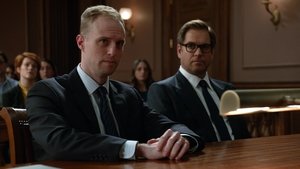 2x16 – Die zweite Chance
Bull seizes upon the opportunity to get a new trial for an old client when doubt is cast upon evidence that helped convict him of murder 9 years earlier. Also, Danny is reluctant to work with Cable's replacement.
2x17 – Der Maulkorb
Bull agrees to help Chunk's daughter when her journalism professor faces jail time for stealing proprietary information from a dating app developer.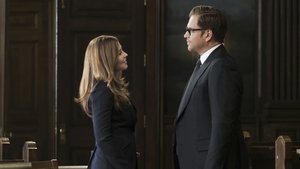 2x18 – Der Schmerz und das Lächeln
A Virginia doctor purchases CBD oil in New York for her patients. The federal government wants to try her for interstate drug running. Her mother is a friend of Benny's mom. Bull and Company defend her.
2x19 – Ein großartiges System
Bull helps Jim Grayson, arrested for changing his identity after being involved in a fatal robbery years ago. Bull hopes they can convince the jury that Jim has redeemed himself for his past misdeeds by living an upstanding life for years.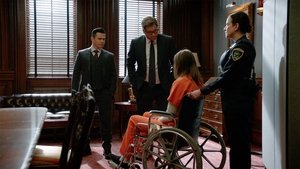 2x20 – Alles oder Nichts
A friend from Bull's past enlists his services to help convince a jury that a domestic abuse survivor who shot her husband in his sleep is not guilty of murder because she feared for her life and the life of her unborn child.
2x21 – Du bist nicht allein
Bull's team worries that they're in over their heads when they take on the seemingly unwinnable case of Elliott Miles (Frank De Julio), a mute man facing the death penalty if he's found guilty of murder and arson. Also, Bull is stunned to learn that his ex-wife is remarrying.
2x22 – Das Urteil
Bull's team defies going through the motions at a client's Death Sentencing Hearing for a man Bull believes is innocent and go on the offensive by re-investigating the crimes.
Quelle:
themoviedb.org