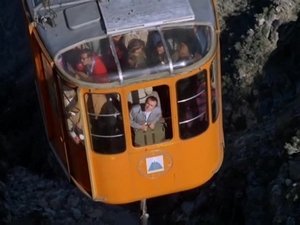 1x1 – Finden Sie Angela
In the series debut, individualist private detective Joe Mannix is working at a corporate agency. Company rules dictate only one piece of paper on a desk at a time; Mannix's desk is cluttered. Despite Mannix's disdain for the rules, the head of the agency, Lew Wickersham also knows Mannix "is my best man." Mannix is sent to investigate a missing person's case. The client is a retired mobster, who first tests Mannix. The detective is told the missing person, the mobster's daughter, is kidnapped. Mannix will encounter much treachery before learning the true facts of the...
1x2 – Wer ist Adam Pierson?
A potential candidate for governor, a successful businessman employs Intertect to probe his background. His rationale: he wants to see if the detective agency can turn up any dirt that could be used by political opponents. If Intertect can't find any, he reasons his political opponents wouldn't be able to do so, either. Mannix follows his own leads while his Intertect colleagues probe the obvious. As Mannix's investigation progresses, people he has interviewed turn up dead. It turns out the candidate is part of the Syndicate and even sits on its council. Now, Mannix ...
1x3 – In die Falle gelockt
Mannix reluctantly agrees to pursue a divorce case -- the woman involved is an old flame of his. The detective ends up being framed for murder.
1x4 – Die Toten von St. Christopher
A group of businessmen approach Intertect. They say they want to approach a former colleague and offer him $1 million for a new formula. Mannix is suspicious the clients aren't telling the truth. He befriends the daughter of the man the businessmen want to approach and she falls for him. Mannix keeps digging and discovers the clients are really Nazi hunters. Or are they really Nazis? Mannix must find the answer and save the life of the daughter.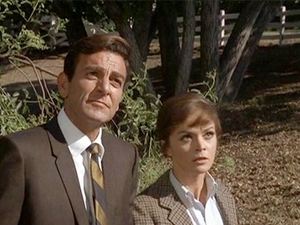 1x5 – Als wäre nichts geschehen …
A little girl wishes to "rent a detective" to prove that her father, who is on Death Row, is innocent. Mannix takes the case, working on his own time, and will have to do without Intertect's help. Mannix romances the mistress of a reclusive rich man at whose estate the murder took place. The detective must cope with a web of deceit to find out what really happened.
1x6 – Wo ist Ramon Verona?
A model spots a Latin man she met on a vacation but he flees. She hires a former boyfriend, Joe Mannix, to track down the man. But the case quickly becomes more complicated. It turns out the Latin man is an assassin. The lives of both Mannix and his client are now endangered.
1x7 – Stoff für den Guru
Mannix is hired by an old friend to find his college-age daughter, who is living in a commune. Mannix soon discovers the commune has secrets that can be deadly to discover. One college basketball player has already died. And why is a hoodlum so interested in what transpires at the commune?
1x8 – Der Traum der Carrie Day
A 26-year-old woman, worth $10 million, hires Intertect to do a background check on her boyfriend. It turns out the woman has spent 10 years in a mental hospital and seems on the verge of cracking up. Mannix suspects something more sinister. The woman is surrounded by shady characters. The detective concludes one of them seeks to drive her back to the mental hospital.
1x9 – Ein Mann gegen eine Stadt
Mannix, on the mend after a gunshot wound has one foot in a cast, is given a routine assignment by Intertect boss Lew Wickersham: get the signature of a man named Amos Silo on a legal document. The detective takes a bus to a small town but finds a chilly reception whenever he inquires about the man or his ranch. The town is hiding something. As Mannix digs deeper, he discovers dead cattle are part of the mystery. The question is whether he'll survive to find out the rest.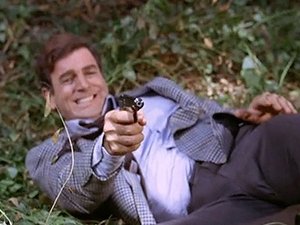 1x10 – Ein Sarg für den Clown
A woman hires Mannix to find her ex-husband so that she can get custody of her child. He finds the father and son quickly, but there are several others who are hunting them as well, and someone is willing to kill to get them.
1x11 – Katalog der Sünden
A burglar steals notebooks from a psychiatrist but double crosses an accomplice and takes the notebooks for himself. One of the patients hires Mannix and Intertect after being blackmailed. Mannix's client is a movie studio art director who has a secret in his past. The trail turns deadly. The burglar and a companion turn up dead and Intertect boss Lew Wickersham is wounded.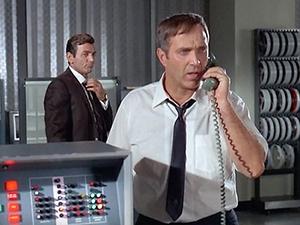 1x12 – Verleumdung
A crusading newspaper editor is preparing an explosive expose of a state legislator. But a man who supposedly had the documentation has fled just as the story went to press. The editor hires Intertect, which sends Mannix to work on the case. Mannix and Intertect boss Wickersham come to doubt whether the legislator is corrupt. But somebody is responsible for a trail of bodies and Mannix is determined to find out who.
1x13 – Die undichte Stelle
Intertect is retained by the police department to help transport a woman informant to safety. At least that's the story Mannix is told by a police inspector. But the case proves more complicated -- and very deadly. The informant turns out to be an undercover policewoman and Mannix is really a decoy. The policewoman is killed and Mannix remains the target of crooked cops.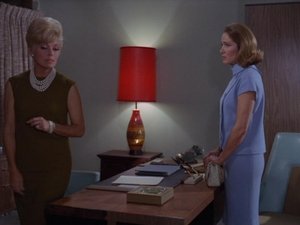 1x14 – Tod im Niemandsland
Mannix infiltrates an alcohol-rehabilitation center in Mexico. His client is a young woman who fears her father is being swindled. Intertect has devised a cover identity so that Mannix poses as an alcoholic who has been committed there by an Intertect operative posing as his wife. Mannix discovers a confidence man is also posing as a patient. In the middle of the case, another patient turns up dead and Mannix finds out there have been several unsolved murders nearby. If Mannix isn't careful, he could be the next victim.
1x15 – Aus dem Tagebuch eines Stars
Vain, arrogant, fading movie star Anne Marion calls a press conference to announce plans for an autobiography. Then, a bomb goes off. The actress hires Intertect and, after a look at available operatives, decides Mannix is her man. The assumption was the bomb was a publicity stunt. Mannix visits one of Anne's ex-husbands, who performs special effects work. The bomb was supposed to be a dud. Mannix is convinced that someone wants to do the actress harm. She has three suspicious ex-husbands, one of whom is an arrogant hothead, the other who employs shady and violent ...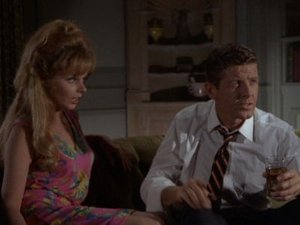 1x16 – Der Kunstschütze
Three people are brutally murdered. The evidence points to David Tate. When a potential client approaches Intertect about trying to prove Tate innocent, Mannix agrees to take the case. The private detective finds himself caught in between the police and whoever is framing Tate.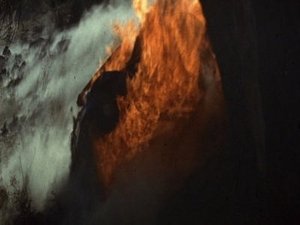 1x17 – Die Todesfalle – Teil 1
An Intertect security chief apparently has been killed while driving. At almost the same time, an explosion at an Intertect client has killed a technician and destroyed a new laser device. Mannix suddenly is thrust into the case while Intertect chief Wickersham begins acting erratically, the side effect of medication for an infection. Mannix concludes that the Intertect security man may have sold out, along with somebody at the client. Mannix later finds that the Intertect security man is still alive. Mannix, though, isn't having an easy time. The Intertect chief's ...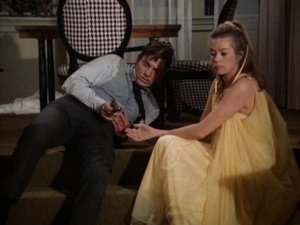 1x18 – Die Todesfalle – Teil 2
A doctor for Intertect arrives and treats Mannix's injuries. The physician also informs Mannix that Lew Wickersham has been taking steroids prescribed to treat an infection. That's why Wickersham's behavior has been erratic. Mannix and Wickersham separately probe the conspiracy that has left three people dead. If they aren't careful, the death toll will rise again.
1x19 – Mann ohne Gedächtnis
Mannix quits Intertect after Wickersham agrees to accept a case from suspected gang boss Aram Karmalis. Striking out on his own, Mannix agrees to help a young woman. But it turns out that Mannix is now working a different angle of the same case.
1x20 – Die Kassette
Down on his luck Bernie Farmer is married to Rose, who's the sister of a mobster. When the criminal is about to be paroled, Bernie decides to open a box the mobster had entrusted to him. But the box is empty. Mannix and Intertect boss Wickersham, against their better judgment, opt to help Bernie find what was in the box. Mannix sets himself up as a target, letting people think he has the box and its contents. The detective will endure multiple beatings as he tries to solve the case.
1x21 – Wetten, daß es Wunder gibt
Mannix is hired to investigate a supposed miracle that has occurred on land owned by a mobster. When a man turns up dead and the mobster's thugs beat on Mannix, the miracle's legitimacy seems highly doubtful. But the motives for faking the miracle are murky, at best. The mobster doesn't stand to gain financially. But Mannix is determined to find the truth.
1x22 – Spätes Geständnis
A man named Spinelli shows up severely injured at a hospital emergency room, asking for Mannix. The detective arrives. He's never seen Spinelli before in his life. From this odd beginning, Mannix will be beaten, suspended by Intertect and shot at with a spear gun as he tries to solve a mystery extending back more than 20 years.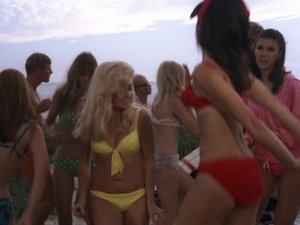 1x23 – Ein Mord wie er im Buche steht
A mystery writer finds a suicide note in his home -- supposedly written by himself. The author specializes in stories that are based on actual cases and he's working on a new novel taken from an unsolved murder. Mannix tries to protect the author, but the writer insists on trying to work on the case. This complicates things greatly for Mannix. In addition, Mannix must deal with a collection of shady characters as he tries to find the would-be killer.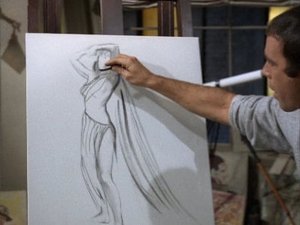 1x24 – Auf der Suche nach Linda
Wealthy art collector Calvin Norris, while visiting an artist friend, sees a woman modeling for a sculptor in the studio across the alley. Norris is shocked. The woman looks exactly like the subject of a Renoir painting he owns. He tries to get to the woman but she is gone before he can get to the sculptor's studio. Norris hires Mannix and Intertect to track the woman down. Norris is more interested in her than the possibility his painting is a forgery. Mannix, relying more on legwork than Intertect's computers, finds the woman, who, it turns out is really an artist ...