1x1 – Die Gabe
Toby rescues a woman from a car wreck. Reading her mind, her child was abducted but she fears saying anything.
1x2 – Seelenretter
After saving a childhood friend from a burning building, Toby tracks town an arsonist that he believes might be responsible for a series of fires in the city.
1x3 – Der stumme Schrei
Toby encounters a crazed street person who may hold the key to locating a missing girl.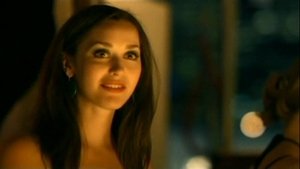 1x4 – Was Frauen denken
After meeting a young woman at a nightclub who is later found dead, Toby is considered the prime suspect and must clear his name.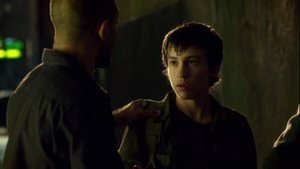 1x5 – Wer ist Lisa Greyson
When Toby saves a teenage boy from a gang beating, he learns that a series of drug store robberies may be linked to the runaway's turbulent past.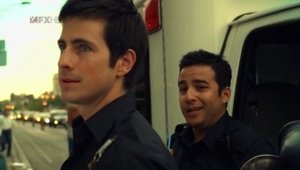 1x6 – Die Drachenlady
After a shooting in Chinatown, Toby helps a blind woman solve the murder of her brother, who may have been involved in illegal activity.
1x7 – Iris
Toby connects with a young faith healer whose miraculous gift has put her life in jeopardy.
1x8 – Vergewaltigt
Toby's intuition that there may be something more to Detective Charlie Marks' pursuit of a serial rapist brings them closer.
1x9 – Böse Bonbons
Detective Charlie Marks enlists Toby to use his telepathic abilities on a traumatized teenager who witnessed the murder of his parents.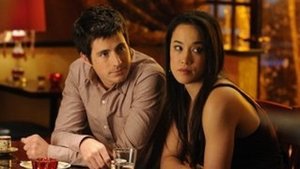 1x10 – Türkischer Honig
Toby investigates a missing person case hoping the $100,000 reward will save Oz's parents from losing their home.
1x11 – Rabeneltern
When Toby's patient dies after a hit-and-run, he discovers the man was convicted of embezzling four million dollars and his death wasn't an accident.
1x12 – Ich war William
Toby's paramedic skills are questioned when, while trying to save the victim's life, he disturbs a crime scene.
1x13 – Die Reise zum Ich
Toby learns that "John Doe," an unidentified patient suffering from Alzheimer's, could be linked to his past and that his dead mother may be alive.
Quelle:
themoviedb.org