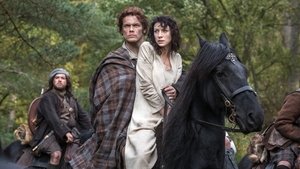 1x1 – Sassenach
1945 England: Claire Randall reunites with her husband after five years of war. A second honeymoon goes awry when she falls back through time to 1740's Scotland.
Gesehen von 39 Usern
1x2 – Castle Leoch
Claire is brought to Castle Leoch under suspicion as an English spy. Learning that the year is 1743, she tries to arrange travel back to the standing stones. Colum MacKenzie uses her ability as a healer as an excuse to detain her.
Gesehen von 38 Usern
1x3 – The Way Out
Claire's abilities as a healer puts her at odds with the town priest when she saves a boy's life, and deepens the suspicions against her. Hearing a folk-tale, Claire realizes that she may be able to travel back through the stones to Frank.
Gesehen von 36 Usern
1x4 – The Gathering
The Gathering shows Claire's attempt at her first real planned escape. The run-ins she has with various characters on the way include a major run-in with Dougal, and yet another moment with Jamie alone - building their relationship. Also an oath-taking ceremony could have awful results if not handled carefully.
Gesehen von 36 Usern
1x5 – Rent
Claire goes on the road with Dougal as he collects rents from the tenants. She meets the clans solicitor who is riding with them. She also becomes aware of Dougal's involvement in trying to raise money for the Jacobite rebellion.
Gesehen von 36 Usern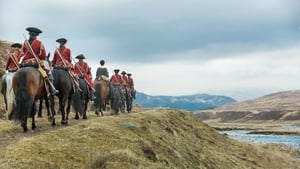 1x6 – The Garrison Commander
Claire and Dougal are questioned at the local garrison.
Gesehen von 36 Usern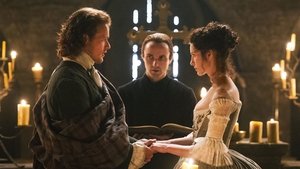 1x7 – The Wedding
Marriage to a Scot seems to be the only legal way out to save Claire from falling into the paws of Black Jack Randall.
Gesehen von 36 Usern
1x8 – Both Sides Now
In 1945, Frank is still seeking Claire, but is starting to lose hope of ever finding her. Meanwhile in 1743, Claire is trying to come to terms with her marriage to Jamie. While traveling, a life changing opportunity arises.
Gesehen von 36 Usern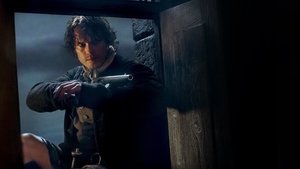 1x9 – The Reckoning
Jamie and the Highlanders attempt to rescue Claire from Black Jack Randall.
Gesehen von 36 Usern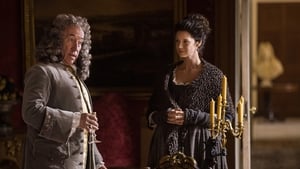 1x10 – By the Pricking of My Thumbs
Jamie hopes the Duke of Sandringham can help remove the price on his head.
Gesehen von 36 Usern
1x11 – The Devil's Mark
Claire and Geillis stand trial for witchcraft; Claire learns a secret about Geillis' past.
Gesehen von 35 Usern
1x12 – Lallybroch
Old wounds are reopened when Jamie returns to his family home.
Gesehen von 35 Usern
1x13 – The Watch
A Redcoat deserter from Jamie's past returns; Jenny goes into labor; Jamie and Ian join the Watch.
Gesehen von 35 Usern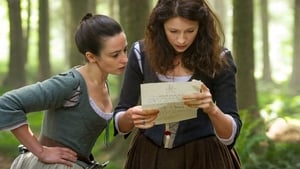 1x14 – The Search
Claire and Jenny set out to rescue Jamie from his redcoat captors; unorthodox tactics are used.
Gesehen von 35 Usern
1x15 – Wentworth Prison
A visit from Black Jack causes Jamie to realize a fate exists that is worse than his death sentence.
Gesehen von 35 Usern
1x16 – To Ransom a Man's Soul
Jamie is freed following a daring rescue, but his mind lingers on the torture he endured.
Gesehen von 34 Usern
Quelle:
themoviedb.org