1x1 – Wenn Frauen Frauen lieben
Jenny moves to L.A. and meets her new lesbian neighbors.
Gesehen von 3 Usern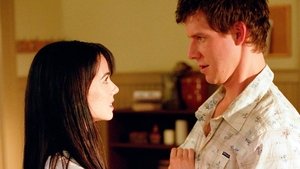 1x2 – Auf der Suche nach einem Samenspender
Bette and Tina wait eagerly to see if Tina will get pregnant; Tim, unaware of her encounter with Jenny, invites Marina to a dinner party, while Kit tries to make amends with Bette.
Gesehen von 3 Usern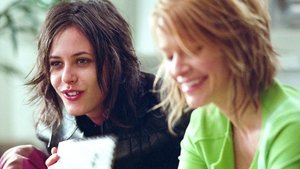 1x3 – Frauen, die sich trauen
Bette takes a step to win her battle of wills with the chairman of the art gallery board; Jenny struggles with her feelings for Marina; Alice tries to regain her self-respect after a run-in with an ex; Dana finally gets a date with Lara.
Gesehen von 3 Usern
1x4 – Gefühle der Angst
Bette greets Tina's pregnancy with delight despite problems at work; Jenny's affair with Marina threatens her relationship with Tim; Dana's paranoia about the possibility of being out continues; the problems of Alice's mother escalate.
Gesehen von 3 Usern
1x5 – Lügen, Lügen, Lügen
Tim discovers Jenny's affair with Marina - leading to a disastrous choice for the couple's shaky relationship; the reaction of Bette's father to Tina's pregnancy devastates Bette and leads Kit to confront him on her behalf.
Gesehen von 3 Usern
1x6 – Gegen das Gesetz
Bette's commitment is tested, while Tina is harassed by the sperm donor's girlfriend; Tim and Jenny return home separately.
Gesehen von 3 Usern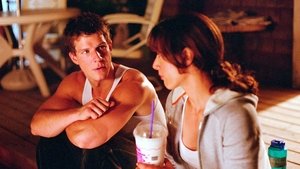 1x7 – Verlieren
Rejection stings everyone as Tim pushes Jenny away, Marina's other lover is revealed, Dana runs from Lara and Kit is hurt when her son doesn't show up for their meeting.
Gesehen von 3 Usern
1x8 – Liebesopfer
Identities are in question as Jenny tries to explain her situation to an old friend, Dana comes out to her conservative parents, and Bette considers her self-image.
Gesehen von 3 Usern
1x9 – Der gute Ruf
Jenny is more confused and torn than ever between Marina and Tim; fame and all its complications find Shane; Kit rehearses for a hip hop music video.
Gesehen von 3 Usern
1x10 – Alles kommt anders
Tina's grief is eased by volunteer work; Bette defends the gallery against a right-wing attack; Marina has a fight with Francesca.
Gesehen von 3 Usern
1x11 – Doppelte Moral
Bette hires an attractive contractor to set up for the gallery's new show; Tina, Jenny, Shane, Alice and Dana take an eventful trip to Palm Springs.
Gesehen von 3 Usern
1x12 – Coming Out
Bette lands in jail thanks to a near-riot at the gallery; Marina contemplates life without Francesca as Tim and Jenny discuss divorce.
Gesehen von 3 Usern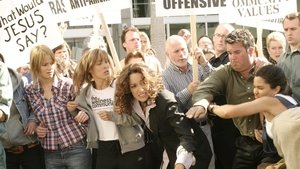 1x13 – Fanatische Leidenschaft
Tina learns the truth about Candace; Dana loses a friend but gains a fiancee; Jenny finds herself in another romantic quandary involving Marina that pushes Tim further away.
Gesehen von 3 Usern
Quelle:
themoviedb.org