5x1 – Heimaturlaub
Shane derails plans to move in with Paige, then suffers the consequences; Jenny returns from vacation with a billionaire movie financier in tow; Phyllis has doubts about her romance with Joyce.
Gesehen von 2 Usern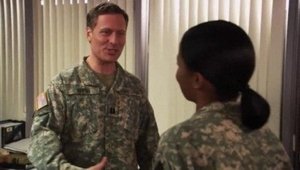 5x2 – Das Buch der Lesbenberatung
Tina's obvious affection for Bette affects her dating prospects; Shane's last-minute gig styling hair at a wedding results in a series of erotic encounters; Tasha reveals her reason for not shipping out to Iraq.
Gesehen von 2 Usern
5x3 – Ausflug
Shane swears off sex and reaps the health benefits with new energy and focus; Tina's dating woes finally improve; Max ponders a mutual same-sex attraction to Jodi's interpreter; The Planet is burglarized and Kit attacked after hours.
Gesehen von 2 Usern
5x4 – Sex-Alarm
Bette's jealousy over Tina's new girlfriend is the probable cause of a surprising moment; Jenny is courted for the lead in her movie by the latest It girl; the gang attends the opening of a new lesbian club competing with The Planet.
Gesehen von 2 Usern
5x5 – Outing
Jenny throws a bash to introduce her friends to the actresses playing them in her movie; Bette and Tina try to deal with a rekindled spark; Alice outs a secretly gay sports star after he utters a homophobic slur.
Gesehen von 2 Usern
5x6 – Action
Production on "Lez Girls" finally begins as Jenny deals with a recalcitrant star; Bette and Tina struggle with their feelings; the owners of SheBar take their war against the gang to the next level.
Gesehen von 2 Usern
5x7 – Lesben-Wrestling
Clashes between actresses on the set of Jenny's movie segue into a night of lesbian Turkish oil wrestling and a visit from the cops; the hard-case colonel in charge of prosecuting Tasha's case arrives on base.
Gesehen von 2 Usern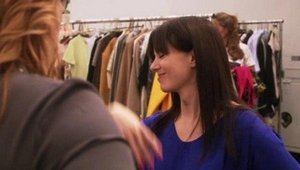 5x8 – Lesbisch oder nicht?
Niki's handlers force her to appear at her movie premiere with a male escort; Bette and Tina's anguish increases; Tasha's military review board hearing ends with a surprise.
Gesehen von 2 Usern
5x9 – Die Hitzewelle
A heat wave causes temperatures to rise between Bette and Tina, who are trapped in an elevator by a power outage, and between Molly and Shane, whose attraction is discouraged by Phyllis; Jenny catches Nikki and Greg together.
Gesehen von 2 Usern
5x10 – Tour der Herzen
A memorial breast cancer bike ride becomes the unlikely setting where Bette and Tina reveal their rekindled passion, Jenny and Nikki shoot a steamy video, Molly stalks Shane, and Alice and Tasha consider a big move.
Gesehen von 2 Usern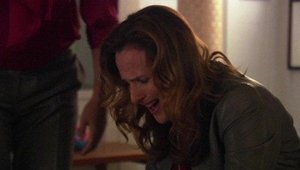 5x11 – Aus und Vorbei
Adele finally makes a power play and usurps Jenny as the director of "Lez Girls," while Bette finalizes her breakup with Jodi, and a distressed Kit loses financial control of The Planet to Dawn and Cindi.
Gesehen von 2 Usern
5x12 – Vertrauensbrüche
Loyalty and betrayal walk hand-in-hand as Jenny is back-stabbed by a close friend, while Helena's restored heiress status means good fortune for her true friends.
Gesehen von 2 Usern
Quelle:
themoviedb.org