6x1 – Reise durch die Nacht
A shocking revelation about the fate of a major character leads to a season-long series of flashbacks that will reveal the events leading up to a tragedy.
Gesehen von 2 Usern
6x2 – Alles sehr unwahrscheinlich
Bette and Tina discuss plans for a new life together, but the reappearance of an old acquaintance of Bette's threatens their future; Tasha and Alice seek counseling for their compatibility issues; an old flame sends Helena reeling.
Gesehen von 2 Usern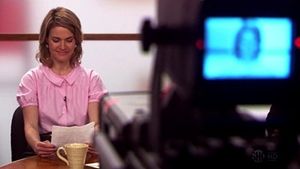 6x3 – Lachen ist gesund
The negative of Jenny's movie goes missing, while Shane's apologies to her are finally noticed; Jenny dismisses Alice's aspiration to write a screenplay; Phyllis shares a secret with Bette; Kit and Helena open a new nightclub.
Gesehen von 2 Usern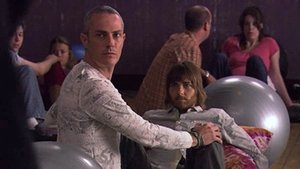 6x4 – Weg aus Los Angeles
Shane and Jenny are still melting over each other; Bette and Tina meet a potential birth mother; Max tries to deal with being pregnant; Alice and Tasha play matchmaker; and Kelly Wentworth (Elizabeth Berkley) may have what Bette needs.
Gesehen von 2 Usern
6x5 – Nagelprobe
Jenny writes another script that sells; Bette and Kelly go into business; Alice and Tasha have a third-wheel crush; the girls plot a sting operation to test Dylan; Jenny encroaches further on Shane.
Gesehen von 2 Usern
6x6 – Väter stillen nicht
Jenny throws a baby shower for Max; Bette and Tina hit a roadblock in the adoption process; Bette goes solo to her gallery's opening night celebration; Shane is feeling boxed in by Jenny; Alice starts to feel like three is a crowd.
Gesehen von 2 Usern
6x7 – Das letzte Paar
Rumors fly around a dance marathon that Alice and Tasha are having relationship trouble; someone plans a move to the Big Apple; Kit meets a real man; there's a no-show at the bus station.
Gesehen von 2 Usern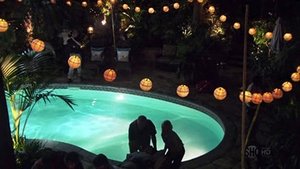 6x8 – Das letzte Wort
What starts out as a celebration of friendship quickly ends in a web of betrayal and deceit; the girls find themselves being investigated about Jenny's untimely death by Sergeant Duffy.
Gesehen von 2 Usern
Quelle:
themoviedb.org