2x1 – Liebe kommt, Liebe geht
Tina rebuffs Bette's attempts at reconciliation while Jenny prepares for an emotional farewell with Tim.
Gesehen von 3 Usern
2x2 – Folge deinem Herzen
Tina hires a famous lawyer to represent her in the split with Bette; Jenny has a serious heart-to-heart with Robin; Kit's purchase of The Planet is finalized.
Gesehen von 3 Usern
2x3 – Eröffnungen
Kit preps The Planet for its grand reopening. Shane becomes Jenny's new roommate and Bette's emotional tailspin continues.
Gesehen von 3 Usern
2x4 – Veränderungen
Jenny and Shane search for a third roommate and choose Mark, a straight boy very intrigued by the lesbian lifestyle, while Kit becomes attracted to a motivational self-help guru.
Gesehen von 3 Usern
2x5 – Nichts bleibt verborgen
Mark launches a new video project: taping Jenny and Shane; Bette and Tina's brief reunion is marred when Bette gets some bad professional news from Helena Peabody.
Gesehen von 3 Usern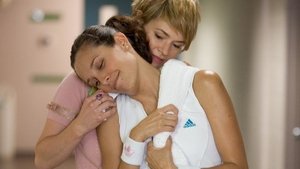 2x6 – Ungeduldiges Verlangen
Tina moves out and considers her attraction to Helena; Alice gives Dana an ultimatum but Tonya has a shock in store. Jenny and Carmen bond, encouraged by Shane.
Gesehen von 3 Usern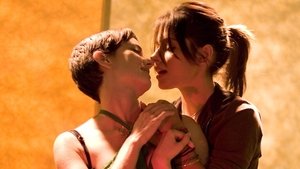 2x7 – Triebfeder
Alice and Dana tentatively begin dating, while Tina comes between Helena and her ex, Bette rejoins the singles scene, and Shane dulls her pain over Jenny and Carmen.
Gesehen von 3 Usern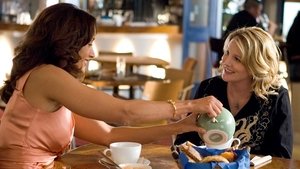 2x8 – Ex-Probleme
Bette and Tina agree to forge a new relationship; Jenny loses a chance to ghost-write a macho TV star's autobiography because she's gay; Shane goes to church.
Gesehen von 3 Usern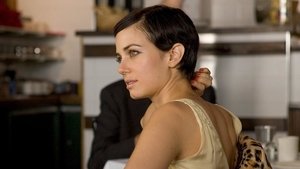 2x9 – Es ist nie zu spät
Alice's sex-toy request freaks out Dana; Jenny learns the truth about TV star Burr - and about Carmen's feelings for Shane; Bette and Tina have a brief encounter.
Gesehen von 3 Usern
2x10 – Ahoi
A lesbian cruise in the Caribbean proves eventful for Dana, Alice, Shane, Jenny and Carmen, while Bette and Kit struggle to connect with their aging father Melvin during a visit.
Gesehen von 3 Usern
2x11 – Die Parade
Against the backdrop of a gay-pride parade, shocking secrets are revealed about Dana's brother and Jenny's past, while Bette and Kit deal with their rapidly deteriorating father.
Gesehen von 3 Usern
2x12 – Abschied
Bette moves her father, played by Emmy-nominated actor Ossie Davis, into her home for his final days, as Alice struggles with her jealousy over Dana's dinner with an ex, and Jenny confronts a repressed memory.
Gesehen von 3 Usern
2x13 – Ein Engel auf Erden
Melvin's memorial service is attended by a surprise guest; Bette is fired by Franklin, then coaches Tina through what turns out to be an unexpectedly difficult labor and delivery; Jenny is in trouble and asks for help.
Gesehen von 3 Usern
Quelle:
themoviedb.org