4x1 – Kidnapping
Bette kidnaps baby Angelica until a custody agreement can be brokered with Tina; Shane jilts Carmen at the altar and spirals out of control; Jenny is reunited with Marina; Helena's mother cuts her off.
Gesehen von 2 Usern
4x2 – Das Geständnis
Bette adjusts to her new job in academia for a formidable new boss (Cybill Shepherd); Jenny's book receives a scathing review; Tina must fire Helena from the studio, leaving her nowhere to go but accept a roommate offer from Alice.
Gesehen von 2 Usern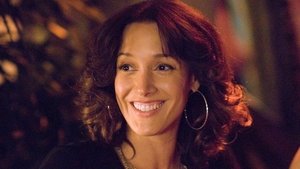 4x3 – Willkommen im Club
Bette embarks on an ill-advised affair with a teaching assistant, and her boss Phyllis comes out; Jenny tries to dig up dirt on the journalist that panned her book; Tina throws a party; Shane gets Helena a job at WAX.
Gesehen von 2 Usern
4x4 – Lust auf was Neues
Bette deals with an artist whose work is politically incendiary; Tina is rejected by her friends at a softball game and joins the opposing team.
Gesehen von 2 Usern
4x5 – Der Artikel
The tryst between Bette and her TA threatens her new career; Alice breaks up with Phyllis after meeting her husband; Tina discovers Angus with her au pair Hazel; Jenny publishes a short story in "The New Yorker" that infuriates Alice.
Gesehen von 2 Usern
4x6 – Das Glück, eine Frau zu sein
Bette enjoys a new romance even as she clashes with Tina over the baby's preschool and weathers the emotional fallout of Alice's split with Phyllis; Helena, Shane and Alice learn how to play poker.
Gesehen von 2 Usern
4x7 – Ein andermal
Jenny's short story about her friends sparks interest from Hollywood; Helena struggles to pay back her poker debt; Alice's new girlfriend Tasha experiences flashbacks to the war in Iraq; Bette and her new girlfriend console Phyllis.
Gesehen von 2 Usern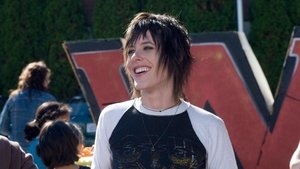 4x8 – Versöhnung
Jenny's revenge on her critic backfires in front of her agents; Alice and Tasha disagree over the war in Iraq but find common ground romantically; Tina meets Bette's new girlfriend Jodi.
Gesehen von 2 Usern
4x9 – Leonhard hat noch
Tina and Jenny have creative differences over the development of their movie; Alice and her friends console Phyllis's heartbroken husband; Bette and Jodi's relationship might go to the next level if Bette can curb her Type-A personality.
Gesehen von 2 Usern
4x10 – Kontrollverlust
Kit binge-drinks over Angus's infidelity; Alice finds investors in her blog, but with strings attached that involve Jenny; Bette's control issues make an ugly appearance.
Gesehen von 2 Usern
4x11 – Lästermäuler
Jenny's serialized short stories hit home for Bette, who faces losing Jodi to an art center on the east coast; Iraq flashbacks haunt Alice's girlfriend Tasha, who is ordered by a commanding officer to hide her sexuality.
Gesehen von 2 Usern
4x12 – Klare Fronten
Tina returns to lesbian life while Bette seeks her advice on wooing Jodi back; Shane's relationship with single-mom Paige gets serious; Tasha must return to Iraq; Phyllis pursues a divorce; Jenny may get fired from her own movie.
Gesehen von 2 Usern
Quelle:
themoviedb.org