1x0 – Die Heimkehr - Eine Weihnachtsgeschichte
On Christmas Eve 1933, the Waltons prepare for the holiday. However, John Walton, who was forced to take work in another part of the state, has not returned home yet, and his family are becoming increasingly worried.
1x1 – Das Findelkind
The family takes in a deaf girl who was abandoned by her mother.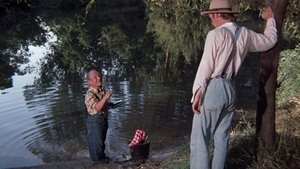 1x2 – Der Wanderzirkus
Four carnival performers are stranded after the carnival leaves Walton's Mountain, so they stay with the Waltons while they try to get back home.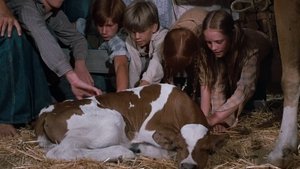 1x3 – Das Kälbchen
The children are upset when their father sells a newborn calf to another farmer who intends to slaughter it for beef.
1x4 – John-Boys erste Jagd
John-Boy goes on his first turkey hunt with his father and two of his friends.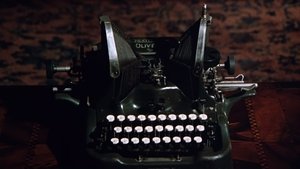 1x5 – Die Schreibmaschine
John-Boy secretly borrows a typewriter from the Baldwin sisters, and Mary Ellen inadvertently gives it to a junk dealer.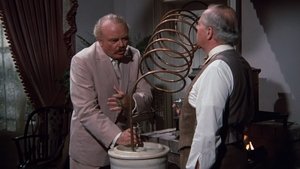 1x6 – Es steht in den Sternen
When a meteorite falls through the Baldwin sisters' roof, it has strange effects on the people of Walton's Mountain; the sisters are convinced by their cousin Polonius that the star is a sign from their father saying that they should stop making "the recipe", while Grandpa believes he is going to die soon.
1x7 – Junge Prediger
Reverend Mathew Fordwick arrives in Walton's Mountain, but his credibility is tarnished even before his first service after drinking "the recipe" at an afternoon with the Baldwin sisters.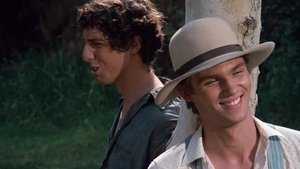 1x8 – Der Ausreißer
A cynical New York teenager ends up staying on Walton's Mountain.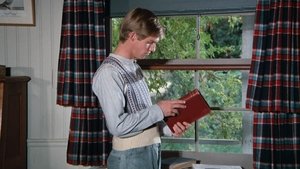 1x9 – Eintritt ins Mannesalter
A family of Jewish refugees from Nazi Germany move to Walton's Mountain, where they try to hide their Judaism for fears of antisemitism.
1x10 – Mein Freund Tip
For years John has thrilled his family with tales of his old Army buddy "Tip". Now Tip has come to Walton's Mountain for a visit. Is the children's hero all he's cracked up to be?
1x11 – Der Schriftsteller
A writer comes to Walton's Mountain and impresses John-Boy with his tales of literary connections and accomplishments.
1x12 – Die Verwandten aus Kansas
Cousins from Kansas come to visit while they await news of possible employment in Newport News.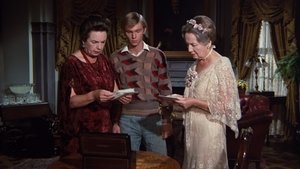 1x13 – Der große Familientag
The Baldwin sisters' cousin Homer Lee Baldwin visits them, and inspires the sisters to organize a family reunion.
1x14 – Mary Ellen und der fahrende Sänger
The Waltons have a contract to pick an apple orchard, but Mary Ellen shirks it to listen to a traveling musician who convinces her that her dreams are more important than her responsibilities.
1x15 – Die Schauspielerin
Alvira Drummond, a glamorous actress of the stage and screen, is stranded on Walton's Mountain by her chauffeur whom she claims has stolen all of her money and her belongings.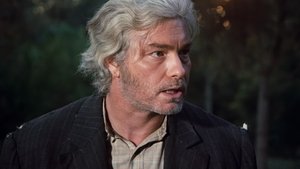 1x16 – Das Feuer
Miss Hunter is threatened by Lutie Bascomb for teaching the origins of the human race, accusing her of filling his daughter Lois Mae's head with "blasphemy" and "atheism".
1x17 – Die Begegnung mit Jenny
John-Boy falls in love with Jenny Pendleton, a young girl staying with the family while her father and stepmother are in Richmond.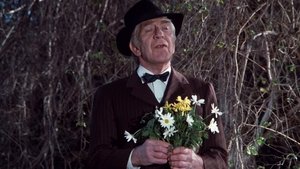 1x18 – Onkel Codys Werbung
The family sets up their cousin Cody, a 64-year-old bachelor, on a date with Cordelia Hunnicutt, who has been married four times.
1x19 – Von Fremden zu Freunden
A band of traveling Gypsies face prejudice from some of the townspeople.
1x20 – John-Boy und die große Stadt
The validity of the Waltons' claim to their land is questioned when they cannot produce a legal deed to the property. To sort out their legal troubles they must raise $200 and John-boy assists by taking a job in the city of Wheeling.
1x21 – Die Schülerin
When Verdie Grant learns her daughter is graduating from college, she feels embarrassed by the fact that she never learned to read or write. She asks John-Boy to teach her, on the condition that he keeps it a secret.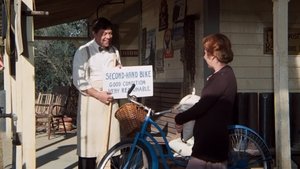 1x22 – Das Fahrrad
John-Boy's meddling in a long-distance romance backfires.
1x23 – Ein feiner Herr
John-Boy refuses to take friendship with a neighbor's sheltered daughter to the next level.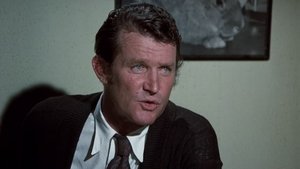 1x24 – Eine Ostergeschichte - Teil 1
When Olivia is stricken with polio, John-Boy refuses to accept the doctor's prognosis that she may never walk again.