10x1 – Die Gallagher-Gang
Frank versucht so viel aus seinen Verletzungen herauszuholen wie es geht während Debbie, die sich zur Anführerin der Gallaghers ernannt hat, einen ganz eigenen Plan verfolgt. Für Lip und Tami gibt es eine Überraschung. Carl kehrt aus der Militärschule nach Hause zurück und Liam steckt in einer Identitätskrise.
Gesehen von 12 Usern
10x2 – Noch einmal schlafen
Feeling pressure from Debbie, Frank sets out to make money to keep his place in the house. Lip is overwhelmed by the demands of a newborn. Ian and Mickey struggle to keep the romance alive in prison.
Gesehen von 12 Usern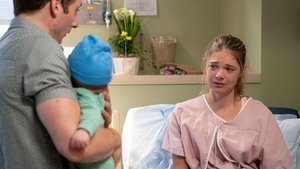 10x3 – Amerika-Blues
Frank revels in his new position in the Gallagher house. Lip looks for support as the pressures of fatherhood take their toll. Ian and Mickey make a decision about their future.
Gesehen von 12 Usern
10x4 – Richtung Gallagher und dann immer geradeaus
Frank and Mikey set off on a day of adventure around the city in pursuit of Mikey's dreams. Debbie discovers a new way to make money in the midst of a strike as Lip leans on his new friend for parenting advice.
Gesehen von 12 Usern
10x5 – Sparky
Frank hatches the idea for a new scheme when an unexpected visitor shows up at the Gallagher house. With Tami back in the house, Lip struggles to give up control of Fred. Ian returns home and is thrown in with a corrupt parole officer.
Gesehen von 11 Usern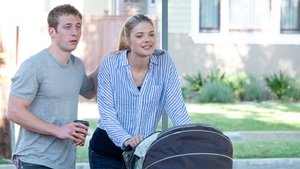 10x6 – Adios Gringos
Frank and Liam get wined and dined by potential baby buyers. Carl comes up with a strategy to protect Anne's family business, and Ian gets on Paula's bad side. Backed into a corner, Debbie fights to protect Franny from Pepa.
Gesehen von 11 Usern
10x7 – Citizen Carl
Carl embraces his civic duty. Debbie searches for her next payday. Frank meets the woman of his dreams. Ian and Mickey get roped into a dangerous scam. When tragedy strikes the Alibi, Kev and V go undercover to find new customers.
Gesehen von 11 Usern
10x8 – Bordsteinschwalben
Debbie weighs the pros and cons of a new career. Frank uncovers the truth about Faye's living situation. A miscommunication between Ian and Mickey has disastrous consequences. Lip and Tami disagree over who should be taking care of Fred.
Gesehen von 11 Usern
10x9 – Abgerechnet wird zum Schluss
Frank goes back in time to uncover his connection to Faye, as Debbie's day with Claudia's daughter goes awry. Carl takes extreme measures to toughen up his new group of cadets. Ian struggles to connect with Mickey after their blowup.
Gesehen von 11 Usern
10x10 – Racheengel
An incident in the Tamietti family presents Lip and Tami with a new opportunity. Faye's betrayal lands Frank in front of a judge. Mickey's antics drive Ian to online dating. Carl makes an unexpected discovery at his new job.
Gesehen von 11 Usern
10x11 – Ortstermin
Frank finds a cushy place to make his new home. Lip gets cold feet when Tami moves forward with a plan for their future. Ian sees a new side of Mickey, and Debbie's love triangle reaches a breaking point.
Gesehen von 11 Usern
10x12 – Gallavich
Liam out-Gallaghers Frank, Lip works to convince Tami to stay in Chicago with their baby, Debbie turns over a new romantic leaf and Kev's new business takes off, but V wonders where the money is going. Season finale
Gesehen von 11 Usern
Quelle:
themoviedb.org