2x1 – Summertime
Frank surrenders baby Liam collateral in a lost bet; Fiona thoroughly enjoys her youth as a bartender at a local hot spot; Sheila takes steps to finally leave the house; Debbie runs a daycare with Carl; Ian's business expands.
Gesehen von 69 Usern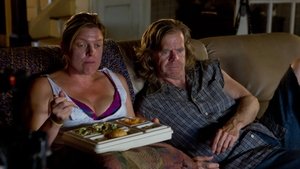 2x2 – Heiße Liebe
Frank seeks new financial footing in fellow bar patron Dottie, whose declining health and city pension makes her attractive; Fiona juggles her job, kids and a burgeoning love life; Jasmine tries to help by setting her up with a sugar daddy.
Gesehen von 69 Usern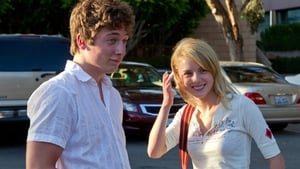 2x3 – Von Toten und Kerzen
Fiona reconnects with her married high school crush, but wonders if her moral compass is leading her astray; Frank is willing to do just about anything to stay in Dottie's good graces, even marry her; Debbie becomes obsessed with death.
Gesehen von 68 Usern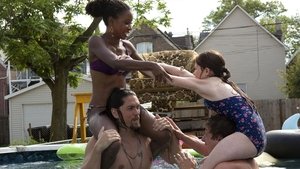 2x4 – Glücksfall
Fiona deals with the consequences of sleeping with Craig when his angry wife shows up at the door; agoraphobic Sheila makes it all the way to the hair salon and Frank realizes his days in the Jackson household are numbered.
Gesehen von 68 Usern
2x5 – Vatertag
Frank tries to claim Eddie's insurance benefits and pension, despite being a prime suspect in his death; Fiona attends a ritzy wedding with Richard and lies about her background.
Gesehen von 68 Usern
2x6 – Einmal Mutter, bitte
Grammy Gallagher shows up on medical furlough and tries to track down a former meth lab protege that owes her money; Fiona double dates with Steve and his Brazilian girlfriend; Frank discovers the identity of Eddie's insurance beneficiary.
Gesehen von 66 Usern
2x7 – Wasserspiele
Lip tries to get back in Karen's good graces by crafting a prenuptial agreement for her and Jody; Frank wants to kick Grammy out but Fiona resists until the basement meth lab explodes.
Gesehen von 66 Usern
2x8 – Kindersegen
Fiona and Lip make a pact to earn their diplomas, but Lip acts out and is expelled after he realizes Karen plans to sell their baby; with Grammy near death, Frank leaves and walks in on Ian and Mickey locked in passion at the Kash and Grab.
Gesehen von 66 Usern
2x9 – Hurrikan Monica
Monica returns to party with Frank, but nobody thinks she's back to stay; Fiona reconsiders kicking Lip out of the house; Frank is determined to claim every penny his mother left behind.
Gesehen von 66 Usern
2x10 – Alles ganz normal
Fiona starts to plan for her future now that Monica has returned, but her reprieve may be short-lived; Steve conspires to reunite Estefania with her true love so he can be with Fiona; Lip and Ian learn the true identity of Mandy's baby.
Gesehen von 66 Usern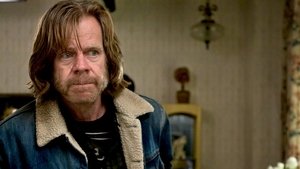 2x11 – Abschuss
A traditional Gallagher family Thanksgiving includes a suicide attempt by Monica, Carl shooting a bald eagle, a case of willing identity theft, a money grab by Frank, and Karen going into labor.
Gesehen von 66 Usern
2x12 – Home Sweet Home
Frank schemes to break Monica out of the facility, Jimmy earns his way back.
Gesehen von 67 Usern
Quelle:
themoviedb.org