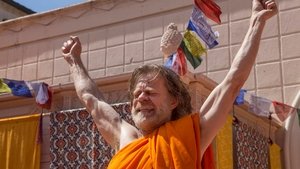 8x1 – Metamorphose
The Gallaghers find themselves with money to burn as Carl sells their inheritance. Fiona focuses on her new apartment building; Lip deals with his sobriety; and Frank emerges out of a meth-induced haze to make amends.
Gesehen von 24 Usern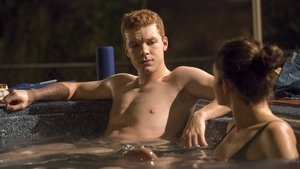 8x2 – Der Stoff, aus dem die Kohle ist
Frank joins the workforce for the first time. Meanwhile, Fiona grapples with evicting a tenant; Lip works out a plan to sabotage Charlie; Ian and Carl make a troubling discovery about Monica; and Kev prepares to go under the knife.
Gesehen von 23 Usern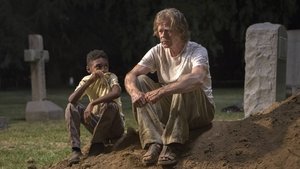 8x3 – Der heilige Francis
A meth dealer threatens the Gallaghers, forcing Ian, Carl, Lip and Debbie to find a way to pay him off without involving Fiona. Meanwhile, Fiona battles a vindictive tenant; Lip cares for Professor Youens; and Frank attains sainthood.
Gesehen von 23 Usern
8x4 – Superdaddy
A blast from the past shakes up Fiona's view of her life. Meanwhile, Frank gets involved with Liam's school PTA; Lip learns getting laid is harder than anticipated when sober; and Kev and V take a trip to meet his birth family.
Gesehen von 23 Usern
8x5 – Klassenkampf
As Fiona tries to raise the profile of the neighborhood, Ian helps Trevor to raise money for a new youth shelter. Meanwhile, Carl gets creative with securing his tuition and Frank teaches Liam's school all about the working class.
Gesehen von 23 Usern
8x6 – Fressen und gefressen werden
Fiona is forced to reflect on her own life after a lonely tenant dies. Meanwhile, Debbie has a pregnancy scare, Lip enlists Carl's help to search for his sponsor and Frank enjoys having his first-ever credit card.
Gesehen von 22 Usern
8x7 – Gegen die Wand
Ian tests Fiona's resolve by bringing an "Occupy Fiona" protest to her front door. Lip struggles to get Youens to court for his trial. Meanwhile, Frank goes on a job hunt and Carl gets a new client with a plan to get him his tuition.
Gesehen von 22 Usern
8x8 – Grenzverkehr
Frank starts a booming import-export business. Fiona considers moving into her own place. Meanwhile, Lip interviews new sponsors, Ian confronts an anti-gay pastor and Debbie deals with affording both school and raising Franny.
Gesehen von 22 Usern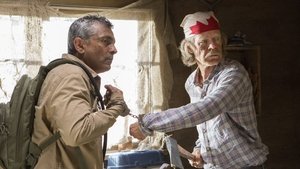 8x9 – Liebesterror
Frank's business takes a turn, sending him on the run. Ian's run-in with a minister brings unexpected allies. Meanwhile, Fiona tries to fit in with Ford's friends and Lip must decide whether to tell Sierra about Charlie's past.
Gesehen von 22 Usern
8x10 – Lasset sie kommen
Ian's sudden fame may be more than he can handle; Frank, however, finds a way to cash in. Meanwhile, Fiona struggles with her conscience over a worker who fell off her roof and Lip has a realization about his relationship with Youens.
Gesehen von 22 Usern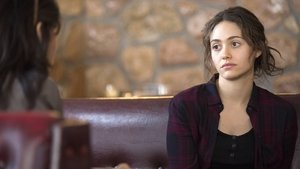 8x11 – Operation Gartenschere
Fiona's homeless tenants barricade themselves in her apartment. Lip takes in a terrified Sierra and Lucas when her father is released from prison. Meanwhile, Ian provides sanctuary to a runaway teen and Frank considers his retirement.
Gesehen von 22 Usern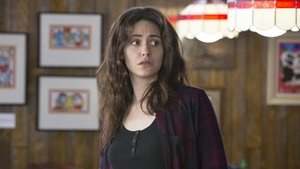 8x12 – Traumlos glücklich
Fiona digs deep to get the homeless family out of her apartment. An explosive incident sends Ian into hiding. Meanwhile, Lip makes a difficult life decision as Frank schemes to take advantage of Liam's rich friend.
Gesehen von 23 Usern
Quelle:
themoviedb.org