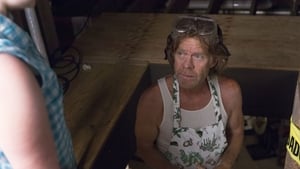 5x1 – Franks Göttermilch
It's summertime again in Chicago. Fiona balances her job and a crush on her boss as Lip says goodbye to college and heads back home. Plus, Frank unveils the secret project he's been working on in Sheila's basement.
Gesehen von 48 Usern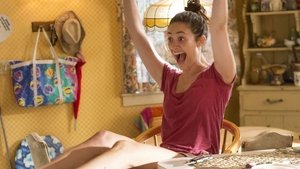 5x2 – Die Leber bin ich
Frank tries to talk Sheila out of an offer from two lesbians who want to buy her home. Plus, Kev bonds with Svetlana, Ian plots revenge against a homophobic military funeral protest, and Fiona is officially off house arrest.
Gesehen von 48 Usern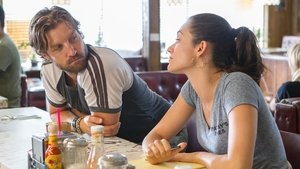 5x3 – Getroffen und versenkt
Frank enlists Carl to scare off the lesbians who are buying up the neighborhood. Meanwhile, Ian goes on a crazed cleaning spree of the Milkovich house, Fiona agrees to go to a concert with Davis, and Debbie throws a wild party.
Gesehen von 48 Usern
5x4 – Wie meinen?
In search of his insurance payout, Frank retraces the path of an epic bender. Meanwhile, Fiona and Gus head to city hall, Lip visits Amanda, Ian steals suitcases from the airport baggage claim, and Debbie crushes on a new boy.
Gesehen von 48 Usern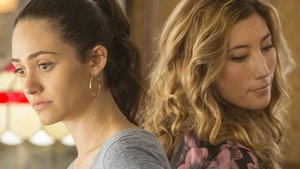 5x5 – Durchgedreht
Fiona's plans to announce her marriage unravel when a coworker OD's on heroin. Meanwhile, Mickey asks for Lip's help in dealing with Ian, Frank avoids Sammi, and Veronica sends Kevin out on a mission to get a handjob.
Gesehen von 47 Usern
5x6 – Crazy Love
Fiona is thrown into chaos by the return of Jimmy/Jack/Steve. Ian steals Mickey and Svetlana's baby and takes him on a road trip. Plus, a vengeful Sammi takes over the Gallagher house, and Veronica decides to separate from Kevin.
Gesehen von 47 Usern
5x7 – Geben und Nehmen
Ian finds himself under a mandatory hold at the psych ward. Meanwhile, Sammi takes drastic measures to teach Frank a lesson, Fiona makes a decision regarding Jimmy and Gus, and after V moves out, Svetlana moves in with Kev.
Gesehen von 48 Usern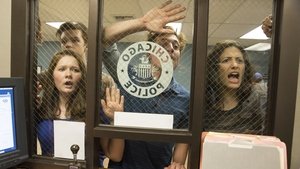 5x8 – Onkel Carl
Fiona is confused when Gus announces he's leaving to go on tour. Meanwhile, when Carl is asked by his boss to run drugs, Frank sees a way to get revenge on Sammi, and Debbie is tasked with minding Ian's new bipolar meds.
Gesehen von 48 Usern
5x9 – Und ewig lockt der Knast
Frank plays tour guide for his terminally ill doctor, Bianca. Fiona preps Carl for his sentencing hearing. Plus, Lip sleeps with a professor, Ian realizes it's time to get back on meds and Kev finds himself the campus 'rapewalker.'
Gesehen von 48 Usern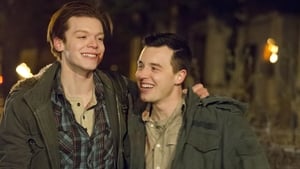 5x10 – Kinder der Straße
Frank is having a ball with Bianca, his new sick friend and formerly uptight doctor. But when Bianca thinks Frank might be developing feelings for her she kicks him to the curb. Frank, however, returns to put up a fight.
Gesehen von 47 Usern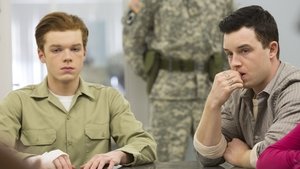 5x11 – Auf dem Weg ins Blaue
Frank grows concerned as Bianca's behavior becomes increasingly more erratic and dangerous - but he'll do just about anything to show her a great time.
Gesehen von 47 Usern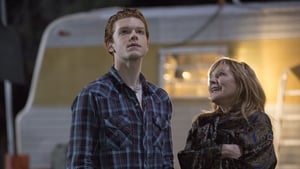 5x12 – Und das Herz schreit doch
Fiona reunites with Gus after his tour but is torn by the fact that her friendly feelings for Sean have turned into love. Plus, Frank has his own love struggles as he works to keep Bianca happy - in Costa Rica.
Gesehen von 48 Usern
Quelle:
themoviedb.org