4x1 – Kleine Freuden
As we catch up with the Gallagher clan, life at home is thrown into a state of upheaval with the reappearance of Frank. With Lip off at college and Ian still missing, Fiona attempts to connect with Debbie and Carl.
Gesehen von 56 Usern
4x2 – Eine geht noch
Fiona begins to enjoy the perks of living life just above the poverty line, using her new health benefits to take the kids for checkups. Meanwhile, Lip seems to have lost his mojo as he struggles in school and with the ladies.
Gesehen von 56 Usern
4x3 – Blutlinien
Frank stalks his previously unseen daughter, Sammi, and is surprised to find out she has a son, Chuck. Fiona and Mike get serious. Plus, Sheila has her first successful online date - with a Native American cowboy.
Gesehen von 56 Usern
4x4 – Sucht nach mehr
Against her better judgment, Fiona continues her secret affair with Robbie. Frank attempts to contrive an "accident" that will provide an ample insurance payout to cover the cost of a potential liver transplant.
Gesehen von 56 Usern
4x5 – Rubbelfieber
Fiona's bad decisions involving Robbie finally boil over. Frank and Sammi continue their pursuit of curing his liver trouble. Lip gets a surprise visit at college from Army investigators.
Gesehen von 55 Usern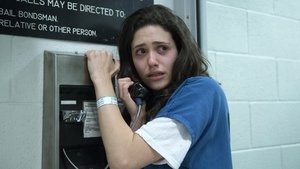 4x6 – Lebenslänglich
The aftermath of Liam's accident lands Fiona in county jail - unsure of Liam's condition or her future. Meanwhile, after almost being killed by the sweat lodge, Frank gets some sobering news about his declining health.
Gesehen von 55 Usern
4x7 – Schwund ist überall
In the aftermath of Fiona's release from jail and Frank's illness guardianship of the Gallagher clan falls squarely on Lip - who gets some unexpected assistance from Amanda, his roommate's girlfriend.
Gesehen von 55 Usern
4x8 – Keine Zeit für Hoffnung
Fiona prepares for a visit from her probation officer and must rid the house of all suspicious items. Meanwhile, Ian gets kicked out of Mickey's house by a hammer-wielding Svetlana, and finally returns to the Gallaghers.
Gesehen von 55 Usern
4x9 – Bonnie und Carl
In detention, Carl shares a connection with a troubled girl named Bonnie. Fiona experiences the struggles of job-hunting with a criminal record, while Mickey ignores the birth of his son to spend time with Ian.
Gesehen von 55 Usern
4x10 – Eins vor, zwei zurück
Fiona goes off the rails, violating multiple terms of her probation by partying with Robbie's degenerate friends. When the family doesn't hear from her, it sends them into search-party mode - not unlike their past experiences with Frank.
Gesehen von 55 Usern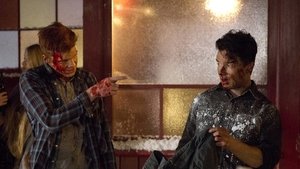 4x11 – Emily
Fiona is hauled away to a correctional facility as Frank wakes up from his operation. Ian crashes Mickey's son's christening, Amanda's parents bribe Lip to stay away. Oh, and DCFS makes an unexpected visit.
Gesehen von 55 Usern
4x12 – Jetzt erst recht
Sheila fights for custody of the Native American kids and clashes with Sammi. Fiona gets sprung from jail and lands a job with the help of her parole officer. And Frank begins to feel like his old, troubled self.
Gesehen von 55 Usern
Quelle:
themoviedb.org