6x1 – Zug um Zug
Frank is still mourning the loss of Bianca while his newfound appreciation for life is freaking the Gallaghers out. Fiona is determined to get Ian to take his meds and to get Debbie to the clinic for a pregnancy test.
Gesehen von 38 Usern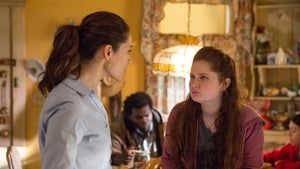 6x2 – Weg damit!
Debbie carries a bag of flour around all day - determined to prove Fiona wrong about her ability to raise a child while going to school. She quickly realizes people are not as accommodating to mothers and babies as she hoped.
Gesehen von 38 Usern
6x3 – Abgeräumt
Frank teaches Debbie how to work the welfare system to her advantage. Kevin and Veronica visit a paralyzed Yanis in the hospital and try to make amends - only to have Yanis arrive home and try to kill the two Lisas with Kev's truck.
Gesehen von 38 Usern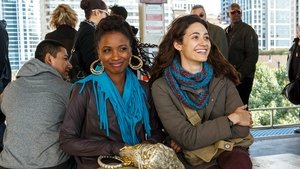 6x4 – Sternzeichen Krebs
Fiona confronts Patrick about the eviction notice, but her only choice is to get a mortgage from the bank and bid on the house at auction. Ian bakes cookies for the firehouse and discovers he was saved by the shift of gay firemen.
Gesehen von 39 Usern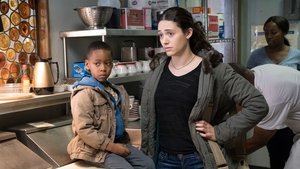 6x5 – Kleine Fluchten
Frank helps Erica through the cancer concierge process as Debbie ups her game with Tyler. Lip tries to protect Helene from the fallout of Amanda's disclosure.
Gesehen von 39 Usern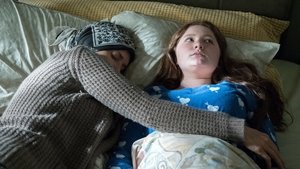 6x6 – Einfach irre
Ian's relationship with Caleb gets more serious. Lip - still reeling from the very public scandal - is called to appear before a disciplinary committee where Helene accepts all the blame.
Gesehen von 38 Usern
6x7 – Chuckie
Carl struggles with Nick's absence, taking over the Gallagher home and remaking it as his "crib." Frank and Queenie rule the house - and Debbie returns when she's let go by Erica and Tyler.
Gesehen von 38 Usern
6x8 – Frank auf Tour
Fiona, now living with Sean, attempts to get his son, Will, to like her. He starts to come around, but when Will snags one of Carl's guns at the Gallagher house, Sean catches him and is furious with Fiona, worried he'll lose custody.
Gesehen von 38 Usern
6x9 – Voll im Koma
Fiona tries to make amends with Sean, who isn't giving her the time of day. Meanwhile, Debbie and Queenie travel to a rural commune along with Frank who is trying to escape G-Dogg - who's after him for stealing his drugs.
Gesehen von 39 Usern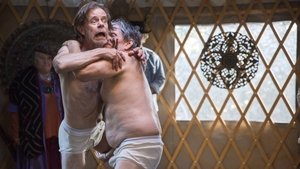 6x10 – Nichts wie weg
Sean officially moves into the Gallagher house as Fiona sets out to plan a traditional wedding. Meanwhile, Kev is not happy about V and Svetlana's pending green card marriage and tries to find a way around it.
Gesehen von 38 Usern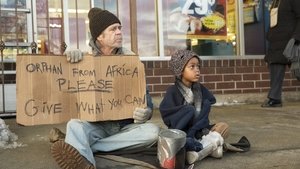 6x11 – Der Racheengel
Frank offers to pay for the reception - then goes scamming around town to raise the money. Sean worries Frank only will end up hurting Fiona and confronts him on it. Their difference of opinion quickly descends into a brawl.
Gesehen von 38 Usern
6x12 – Absturz
It's wedding day and Debbie shows up at the church with Franny. Ian finally brings Caleb to meet the family. Frank shows up uninvited - and high - and reveals that Sean is still a junkie.
Gesehen von 38 Usern
Quelle:
themoviedb.org